Tahaad Pettiford set to commit Feb. 1, no visit to Kentucky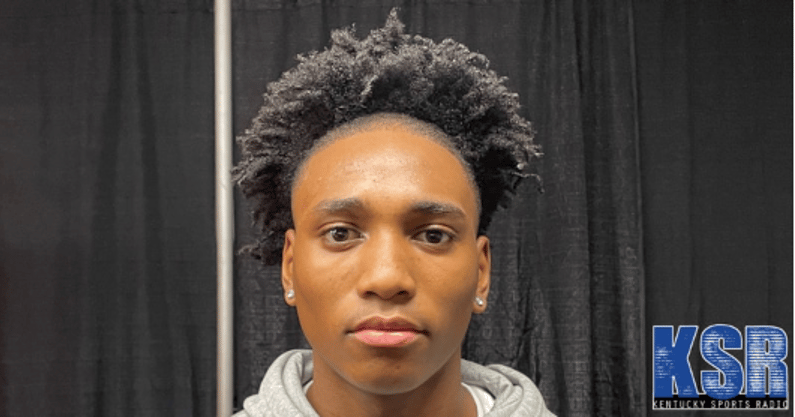 Just five days ago, 2024 four-star guard Tahaad Pettiford told KSR he was in the process of scheduling an official visit to Kentucky before making a final decision in April.
Today, the 6-foot prospect out of Jersey City, NJ pushed up his announcement date, scheduling a commitment for February 1. That's going to come without taking a trip to Lexington, multiple sources tell KSR, with the Wildcats no longer seen as a potential option.
On3 was the first to report Pettiford's commitment date.
Kentucky is one of seven finalists included on Pettiford's list, joining the likes of Auburn, Kansas, Ole Miss, Seton Hall, UCLA, and UConn. Auburn is the only school he has officially visited, doing so back in September.
The Tigers currently hold a 78.5% chance to land the four-star guard according to On3's Recruiting Prediction Machine.
Pettiford is rated as the No. 23 overall prospect in the 2024 On3 Consensus.
The lefty guard — he compares himself to De'Aaron Fox — earned an offer from the Wildcats back in July and has made it clear that John Calipari is a coach he'd like to play for at the next level.
"I feel like if Coach Cal is one of the best, who wouldn't want to be coached by one of the best?" Pettiford told KSR.
Instead, the Wildcats have prioritized the likes of Tre Johnson and Boogie Fland among backcourt options, with 2025 five-star Darryn Peterson also seen as a possible reclass candidate and realistic target for Kentucky. The school previously had five-star junior Ian Jackson at the top of its wishlist before he announced his commitment to North Carolina on Monday.
Other options are out there for UK, but Pettiford will not be one of them.