Take Your Pants for a Walk Day's Wednesday Morning Wakeup
You know our world has gotten lazy when we have a holiday dedicated to taking pants for a walk. That's right,
today is National Take Your Pants for a Walk Day
, which we're supposed to celebrate by getting off our butts and going for a walk. We laugh, but that's easier said than done given the recent heat and humidity, which makes something like "National Netflix Day" seem much more appealing; however, in the spirit of the day, I challenge you to get up and take your pants for a spin around the block. Just make sure you're wearing them when you do it. If walking isn't your thing, it's also National Scotch Day. Cheers. Let's celebrate by going over today's agenda...
Is today the day James Ramsey is out at UofL?
Because I've typed that sentence so many times, I'm skeptical, but the UofL Board of Trustees has another special meeting scheduled for 3:30 p.m. today to discuss Ramsey's resignation. The Board was supposed to meet yesterday morning, but apparently Ramsey was out of the country, which is kind of a smart move for someone who's avoiding his fate. Either he's back, the Board is prepared to proceed without him, or the meeting will get delayed again. Smart money's on the latter.
DeMarcus Cousins dominated in Team USA's rout of China
Boogie put up a game-high 21 points and 11 rebounds in Team USA's 107-57 win over China last night, numbers that are even more impressive when you note he played only 19 minutes. DeMarcus was 7-8 from the field and made 7-11 free throws in the blowout, which is Team USA's third exhibition win of their training camp tour. I'll have more highlights from his dominant performance on the site in a little bit, but let this alley-oop from Klay Thompson serve as a nice appetizer: https://vine.co/v/5KhDuijAIZO Speaking of Boogie...
Looks like things are going well in Sacramento
If you were hoping a new coach would mean less drama in Sacramento, well, wish again. Check out this quote from Kings forward Rudy Gay last night: https://twitter.com/TheHoopCentral/status/758102488759230464 Well, one of them is Skal Labissiere, I can tell you that.
It's been an extremely quiet week on the UK Basketball front
Even in the dead of summer, there's usually something to talk about, but this week? Nada. Cal, you got anything to say?
This story about Eddie Gran's daughter Sydney is touching
It's been a rough few days for Eddie Gran, but this story about his daughter Sydney, who passed away just shy of her sixth birthday in 2005 from a rare disease called holoprosencephaly, puts it all in perspective. I love that they are honoring her legacy through the UK Children's Hospital.
Things are looking downright American at the new football training center
[caption id="" align="alignnone" width="2048"]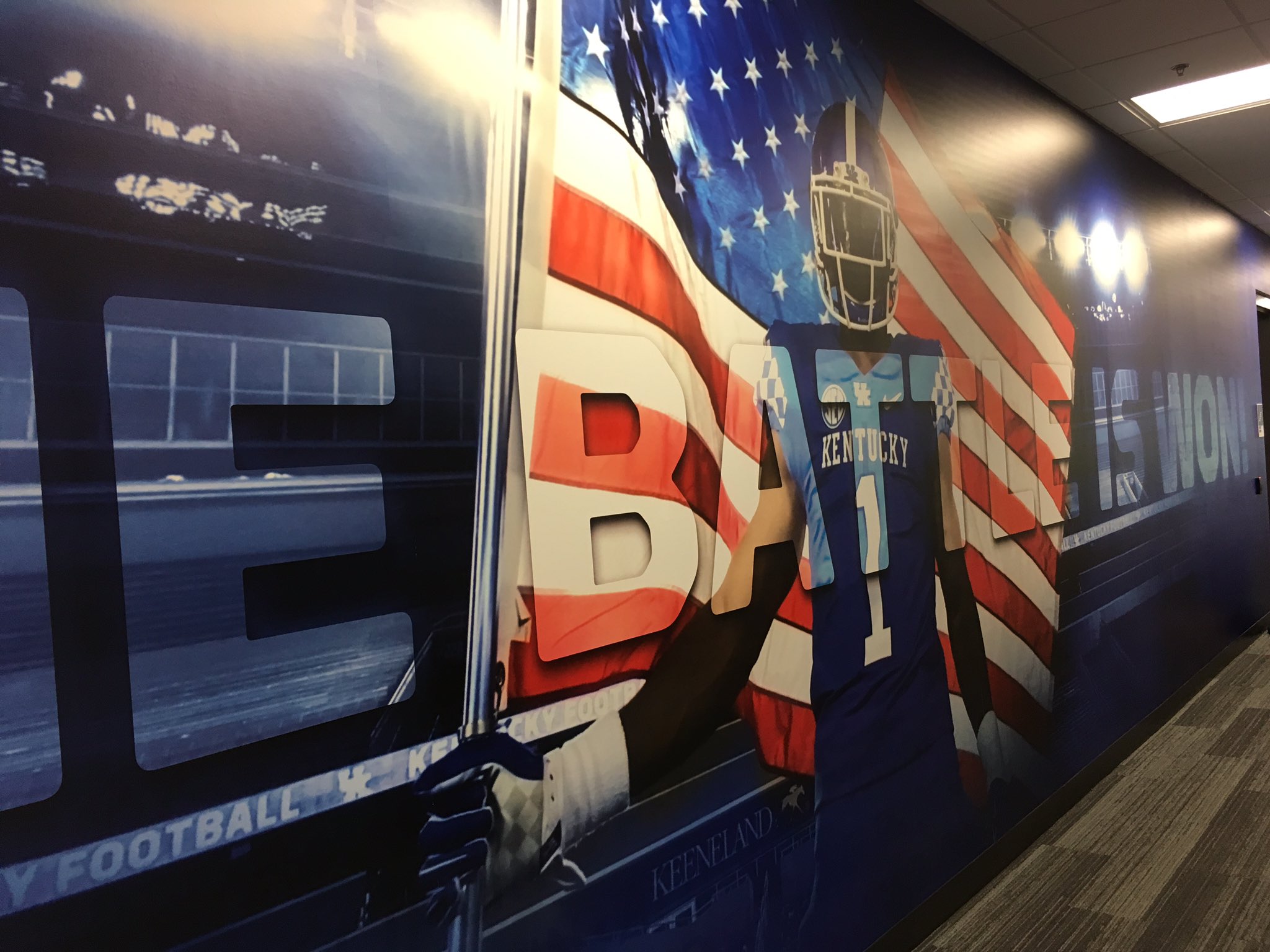 @UKStoopsTroops[/caption] Graphics continue to go up in the new training center, including this one of Ryan Timmons (or some other player wearing the number one jersey) holding an American flag. God Bless America.
A new episode of The OTT Podcast drops
We're nearing the end of the offseason, so I've rebooted my podcast, The OTT, with one heck of a special guest. Jennifer Maggard, the better half of Freddie Maggard, joins me to talk about her experience at the UK Football Women's Clinic this past Saturday. Jen's just as much of a football nut as Freddie, so check back later today to hear her views on the new training center, the tenor around the program, and just how many baths Freddie takes per day.
It's Day 3 of KSR at the DNC
What stories await us today? Tune in one hour from now to find out.