Tan John Calipari's Thursday Morning Wakeup

Last night,
John Calipari arrived in Las Vegas
to help out with the USA Basketball Fantasy Camp and do some recruiting. Between the end of the Summer League and Team USA Training Camp, a lot of Calipari's former pupils are in Sin City as well, and you better believe Cal's checking in on them, tweeting pictures with Derrick Rose, DeMarcus Cousins, the Harrison Twins, Willie Cauley-Stein, Tyler Ulis, and Devin Booker: https://twitter.com/UKCoachCalipari/status/756099491317571584 Two things strike me about these pictures: 1) How happy Cal looks; and 2) How tan he is. Seriously, I know the man has some Italian blood in him,
but he looks like a VIP member at Sun Tan City
. Between trips to Spain, the Jersey Shore and Jamaica, Cal's looking absolutely sun kissed. He's already darker than Devin Booker, and with a few more days in the Vegas sun, he'll catch up to the rest of the players. If this keeps up, we're going to have to nickname him "Magda":
Calipari watched Kevin Knox last night
There are several recruiting tournaments going on in Vegas this week, and last night, Calipari stopped by the Las Vegas Fab 48 tourney to watch Kevin Knox, the second best small forward in the 2017 class. Duke's considered the heavy favorite for Knox, but Cal made sure to put in an appearance at his game last night. He also checked in on rising sophomores Scottie Lewis and Bryan Antoine.
The football team is currently touring the new practice facility
[caption id="" align="alignnone" width="2048"]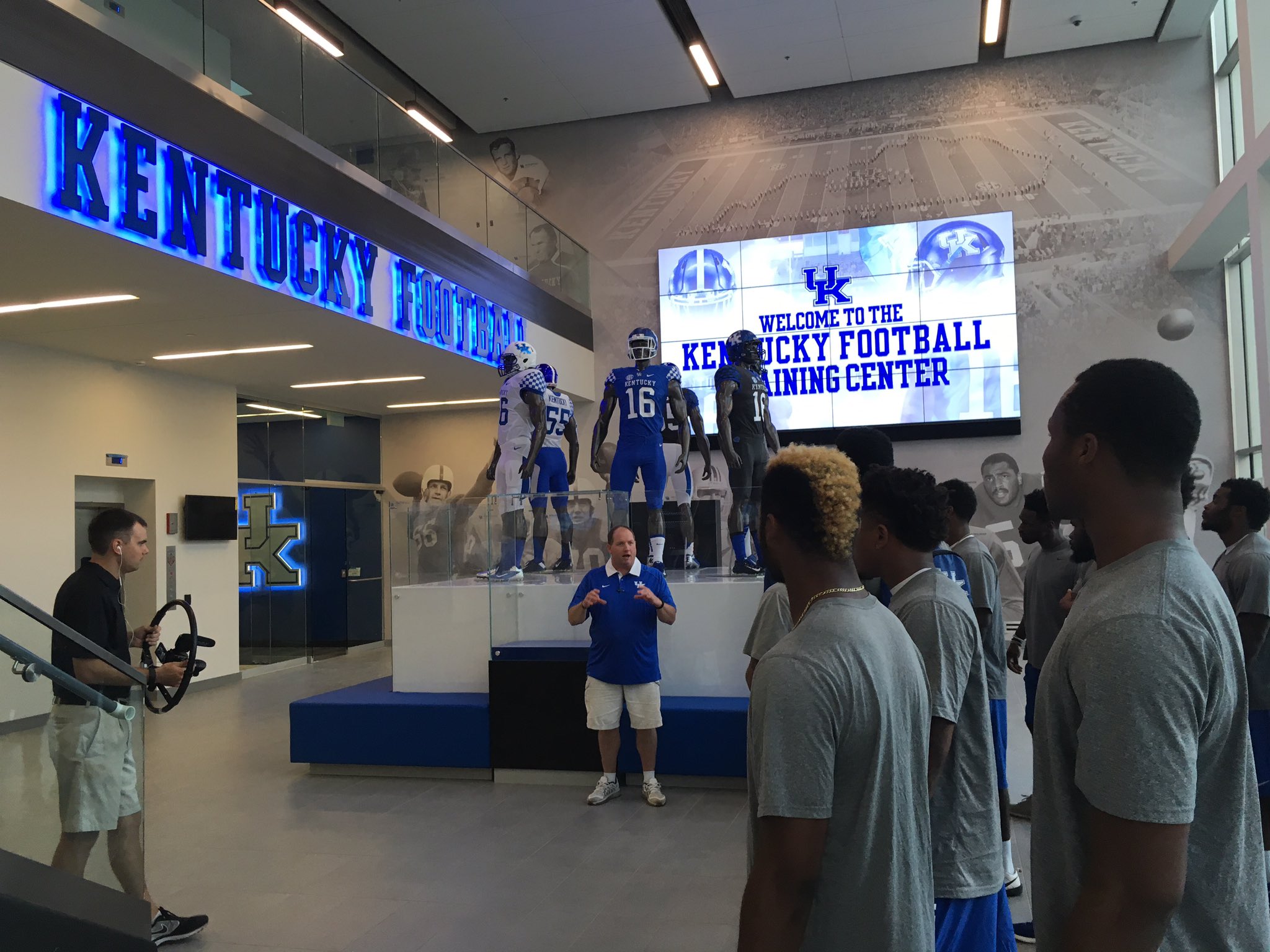 @UKStoopsTroops[/caption] Photos and videos of the team touring Kentucky's new $45 million practice facility have dominated social media this morning, and I'll have a wrap-up of them in just a bit, but for now, enjoy their initial reactions, as captured by KyWildcatsTV:
@UKFootball Walked through the #NewFTC this morning. Take a look at their initial reaction #BBN #FINISH pic.twitter.com/hAvUEoTDNp

– KYwildcatsTV (@KYwildcatsTV) July 21, 2016
The media gets to tour the facility tomorrow, so brace yourself for more pictures, as well as a breakdown from Nick Roush and Freddie Maggard.
Speaking of Freddie, can someone explain Pokemon Go to him?
UK invited fans to come catch Pokemon at Commonwealth Stadium yesterday, which resulted in this text from our beloved Freddie:
Odds Freddie is actually the Wildcat Mascot, who brought a net to yesterday's meetup?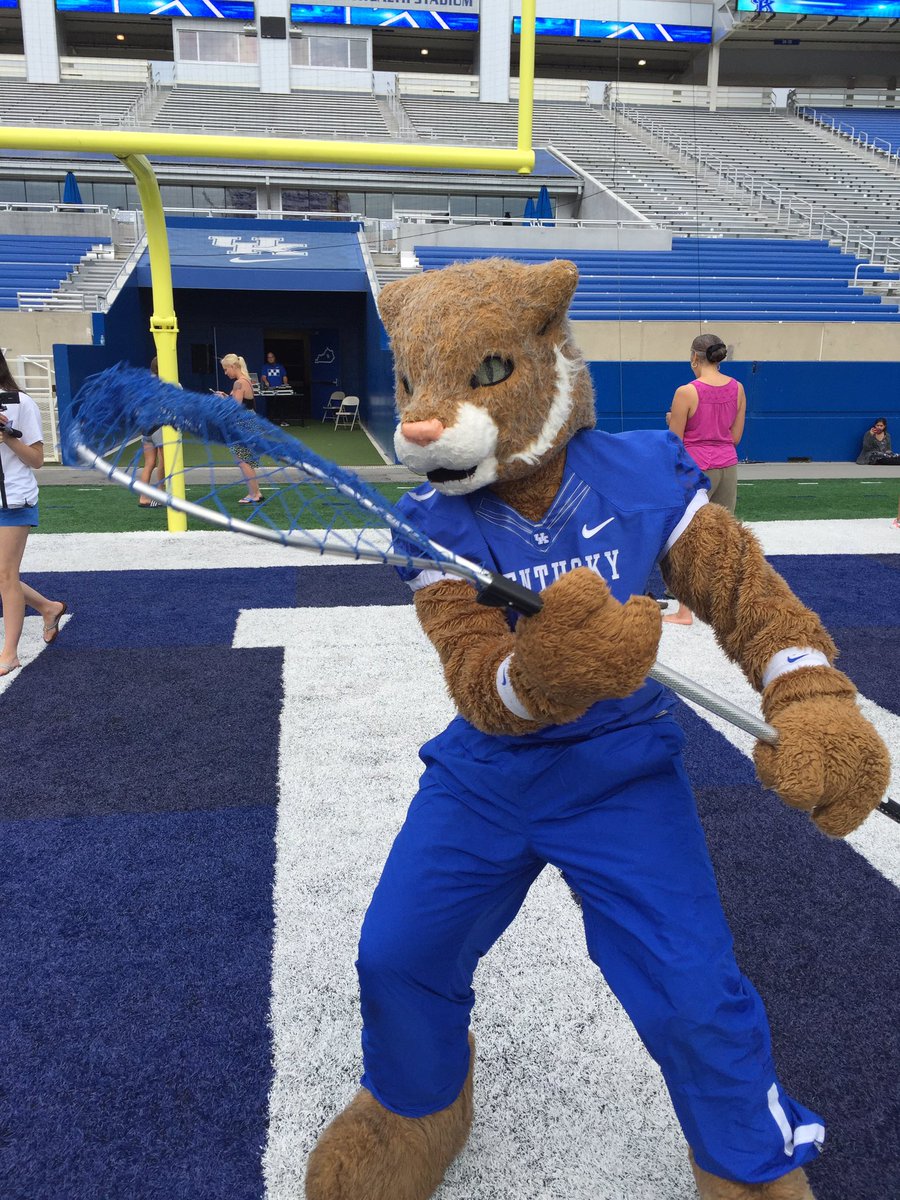 Mark Stoops will (briefly) talk to reporters
Talking season is in full swing, and today, Stoops will address fans at the Rotary Luncheon at Fasig-Tipton in Lexington. Beforehand, he'll briefly address reporters, so if he says anything of interest (besides, "we need to win games"), I'll pass it along.
I'm no sneakerhead, but DeMarcus Cousins' Team USA kicks are sharp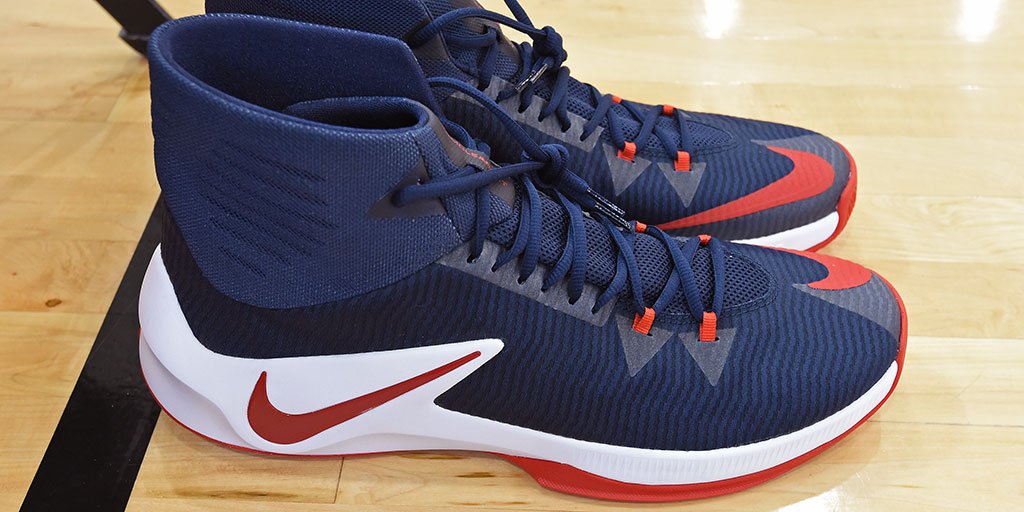 ICYMI, the NCAA is investigating South Florida
Things aren't exactly going well for Orlando Antigua in South Florida. Yesterday, ESPN reported that Antigua's brother, Oliver, is the focus of an NCAA investigation, and shortly after that report, Oliver resigned from his position as assistant coach. While Calipari's haters will pounce on this as proof 'Cal's disciples are as crooked as he is!', it's important to note that Oliver Antigua never worked for Calipari. Through two years at South Florida, Orlando Antigua is 17-48 with a dismal 8-25 record last season. There are few people in this world nicer than the former UK assistant, so here's hoping the NCAA investigation doesn't mean the end of his tenure as head coach.
KSR is at the RNC for Day 4 of the Convention
Things got a little dramatic at last night's proceedings, so tune in to hear Matt, Ryan, and Drew break it down in the most ridiculous manner possible.