Tavin Richardson turning heads at today's practice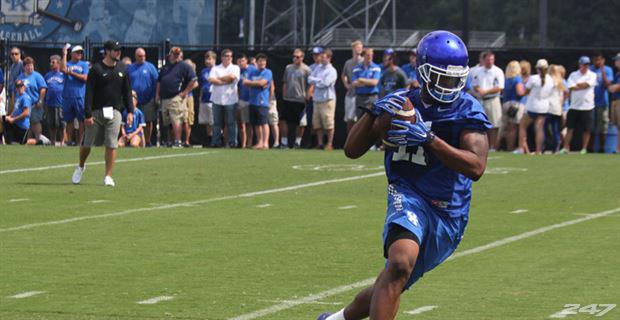 The media is currently watching the football team practice, and Nick Roush will be by in a bit with a full recap of his observations, but a few things are worth passing along before then. First:
redshirt freshman Tavin Richardson looks good
. The 6'3" wide receiver has had several big grabs this morning, including two touchdowns against star cornerback Derrick Baity. Here's one of them:
Tavin Richardson with the nice route and catch pic.twitter.com/1kuY5zLJux

— Chris Angolia (@cangolia3) August 22, 2016
This picture from Kyle Tucker of Richardson's TD is beautiful: [caption id="" align="alignnone" width="2048"]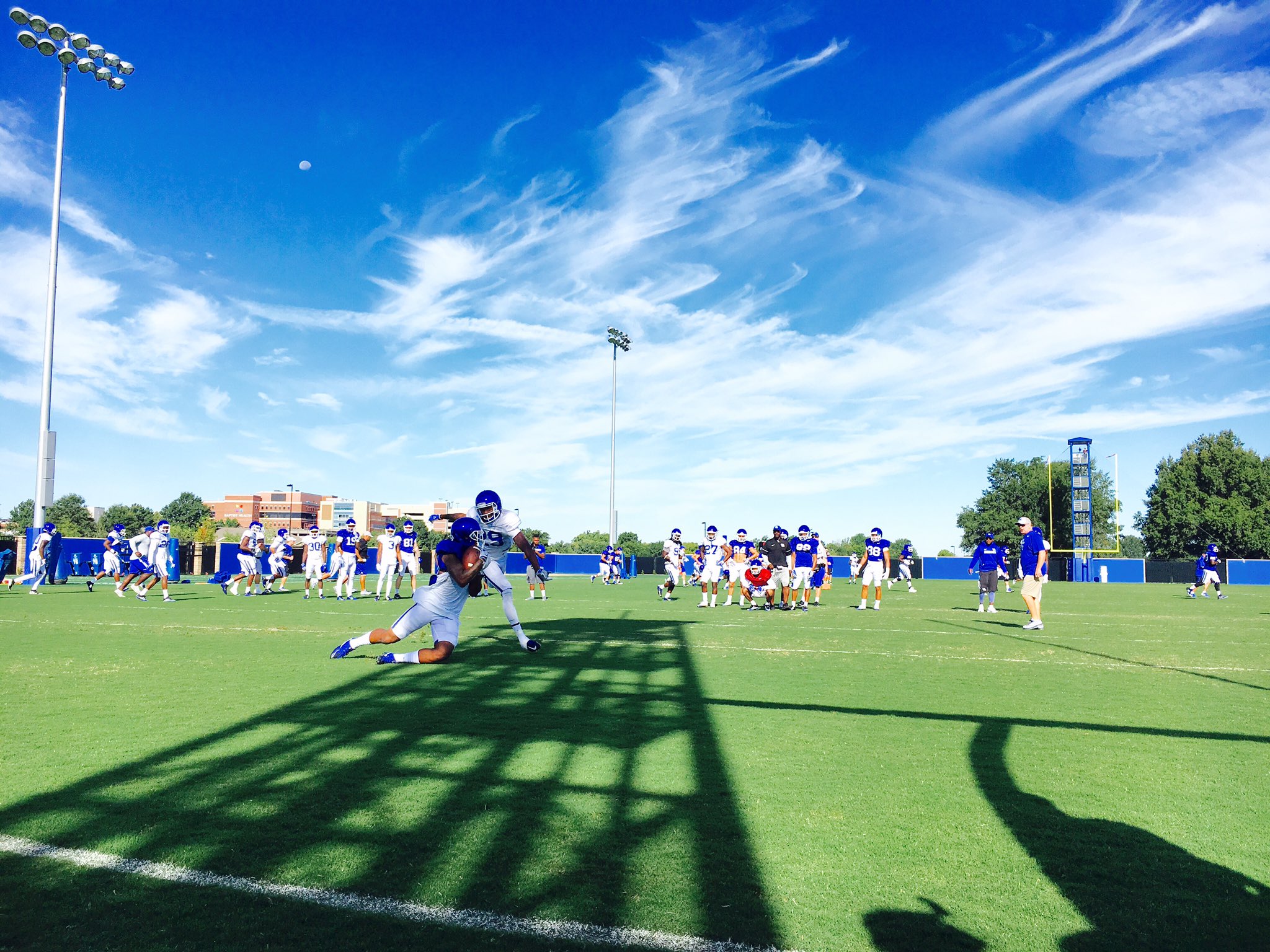 @KyleTucker_AJC[/caption] Second most important note that just can't wait for Nick's recap: Garrett Johnson's dancing.
Dance break pic.twitter.com/gwB9NUkSLU

— Curtis Burch (@curtisburch) August 22, 2016
I usually do this when I drink my morning coffee pic.twitter.com/4NeQhpMdBL

— Ben Roberts (@BenRobertsSEC) August 22, 2016
Stay tuned for more news and notes in a bit.