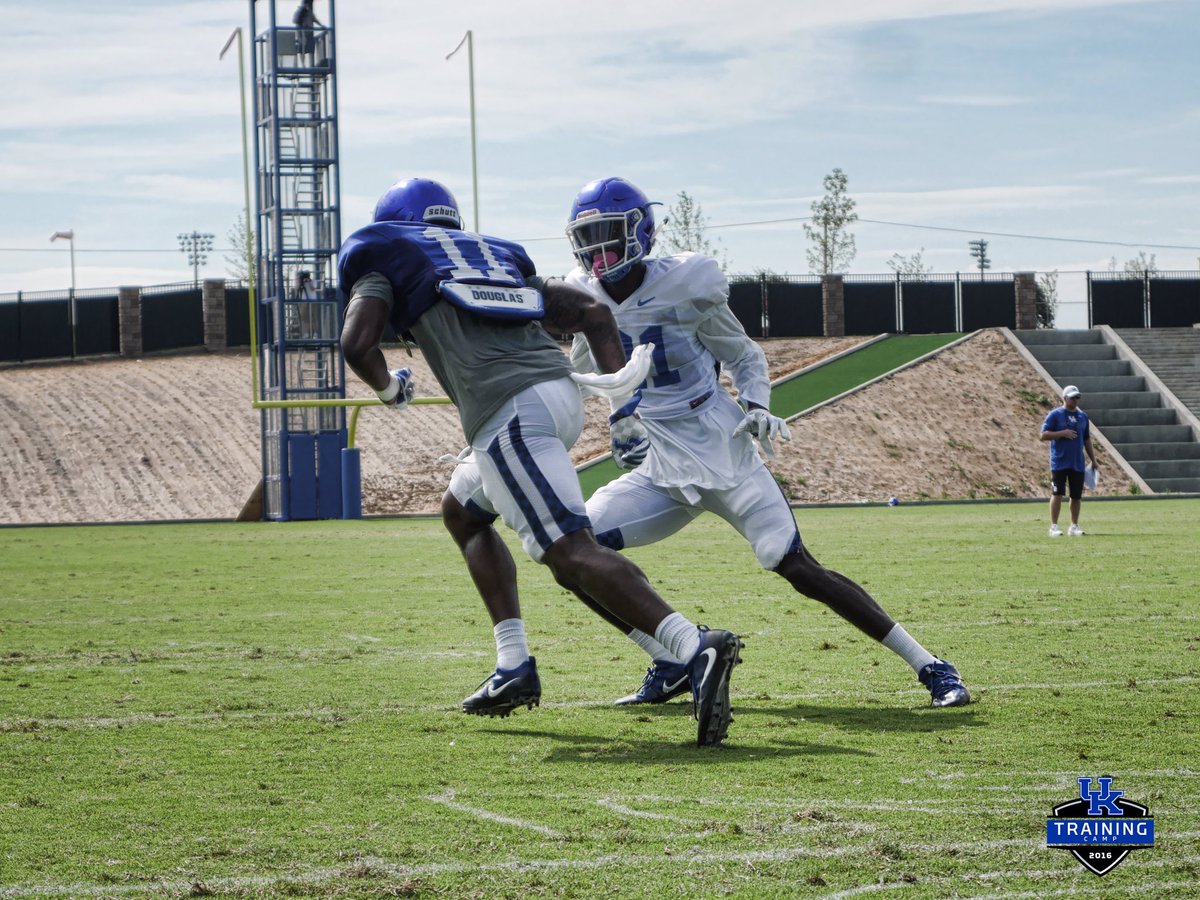 In the first days of fall camp, we've learned more about the Kentucky football team.  Most of it revolves around the depth chart, but that isn't as interesting as a new term the secondary taught me -- Scoochie. Freshman Tobias Gilliam simply describes it as a
"one-two step,"
but there's a little more to the technique for defensive backs.  Instead of simply back-pedaling to start the snap, they "scooch," dragging a foot along the turf during the back-pedal.  It creates a more stable foundation as the receiver enters their route. For Derrick Baity, learning how to scooch was one of the first things he had to do when he got on campus.  It wasn't easy at first, but if he couldn't scoochie, he couldn't play. "In high school I just back-pedaled," Baity said.  
"It can help me drive-step faster
on a slant or something like that." Now, the scoochie allows DB to determine the receiver's route without looking at his opponent. "I can declare what routes the receiver could run by the time I look at the quarterback and not look back at the receiver," he said. The secret to the young secondary's success lies in the Scoochie.