Team Kroger, Seth Greenberg Champions of Coach Cal's Fantasy Camp
[caption id="" align="alignnone" width="1088"]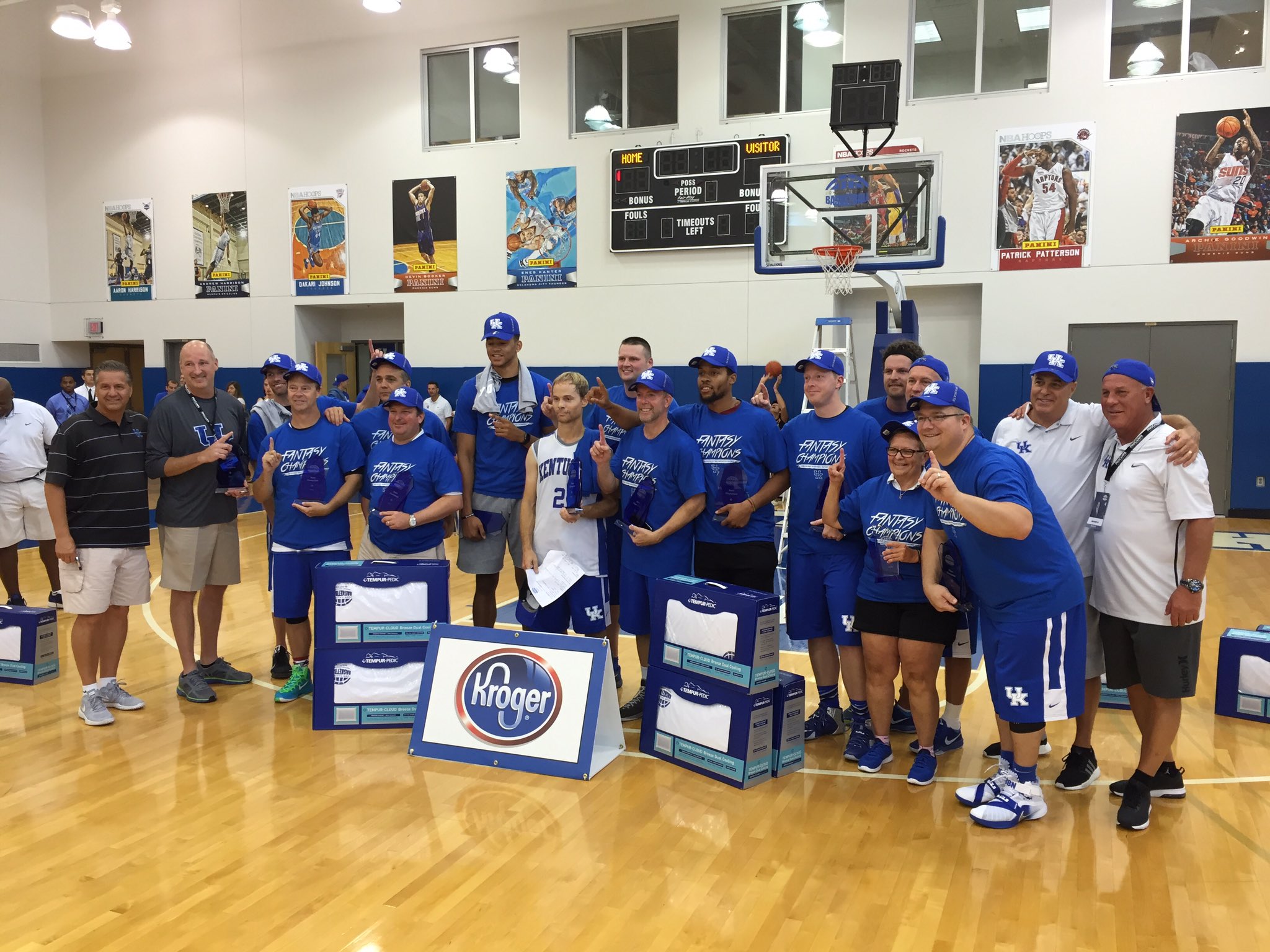 @UKCoachCalipari[/caption] Congrats to all members of Team Kroger, as they're your 2016 Coach Cal's Fantasy Camp champions.
Under the leadership of ESPN analyst Seth Greenberg
, Team Kroger managed to outlast all other teams in the annual camp tournament. He didn't do it alone, however, as he had
UK's Isaiah Briscoe and Sacha Killeya-Jones to help manage the team.
[caption id="" align="alignnone" width="849"]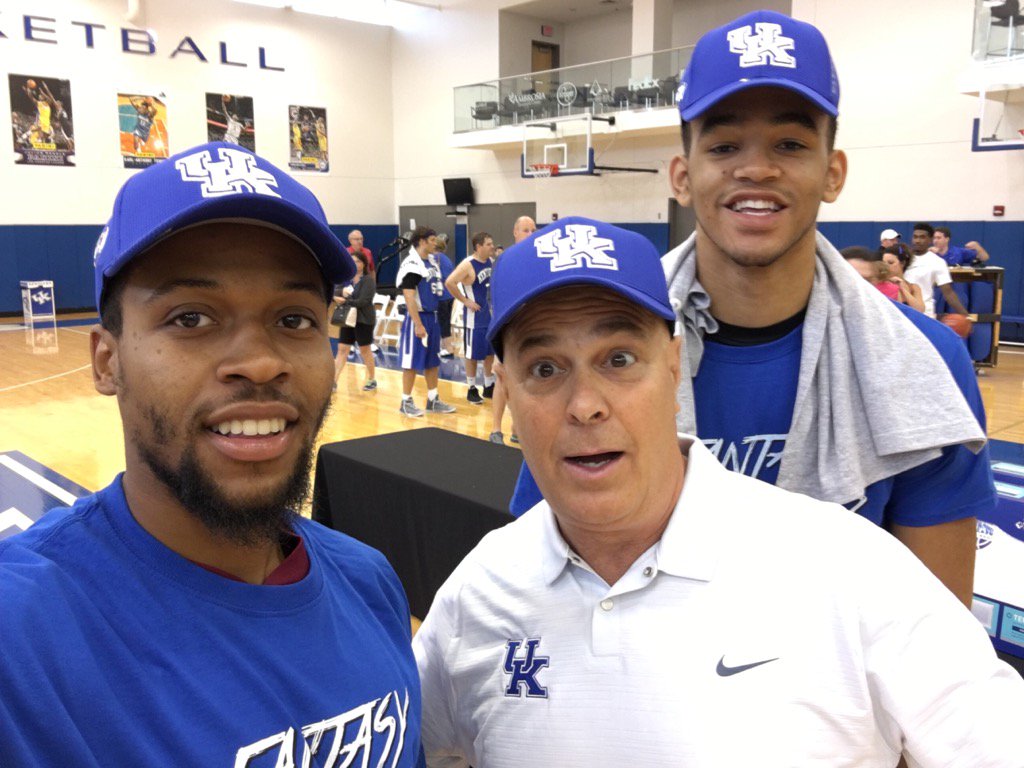 @SethOnHoops[/caption]  
If you have good people that trust each other, play hard and play together you can accomplish great things! Team @kroger.

– Seth Greenberg (@SethOnHoops) August 28, 2016
Team Kroger, coached by Seth Greenberg, wins the John Calipari Basketball Fantasy Experience championship game! pic.twitter.com/Vzn5K6hdxN – CoachCal.com (@CoachCalDotCom) August 28, 2016
Celebrity Softball Game Update:
Andrew Harrison is back in Lexington, as Coach Cal tweeted out earlier. Could he be a another last minute participant? Let's hope so!
So great to see @DrewRoc5. Proud of how hard he's worked and couldn't be more excited for his future w/ @memgrizz! pic.twitter.com/gJVqqfA5Cc

— John Calipari (@UKCoachCalipari) August 28, 2016