Technical Difficulties' Friday Morning Wakeup
Hello there, Cats fans. I hope this finds you well. In fact, I hope it finds you at all because we are (I am) having technical difficulties with the Wi-Fi at the KSR office (my house). Let's try to hit some Friday morning notes to get us started and then I'm going to yell at someone through the telephone. Happy Friday!  
Today marks the beginning of the recruiting period.
Beginning today, John Calipari and his staff will make their way all across the country to visit Kentucky's top targets in high school basketball. Calipari recently said he is only pursuing "eight or nine guys" in the Class of 2017, and we will soon know exactly who they are as he pays each one a visit in the coming days. Today he will make a trip to see Kevin Knox, a five-star forward, down in Tampa; while Tony Barbee heads to Connecticut to check in with Hamidou Diallo, one of the top scoring guards in the class. A member of the staff will also pay a visit to Immanuel Quickley, a point guard in the 2018 recruiting class. The current recruiting period is wide open until a four-day dead period from November 7-10.
Kevin Knox to announce his top five today.
Knox will celebrate the fall recruiting onslaught by announcing his top five schools sometime today. If I were a bettin' man, I'd bet you Kentucky makes the cut, along with Duke, Florida State, Miami and North Carolina. Knox is very high on the ACC.
The "Battle at Bristol" is stocked with 545,000 beers.
[caption id="" align="alignnone" width="640"]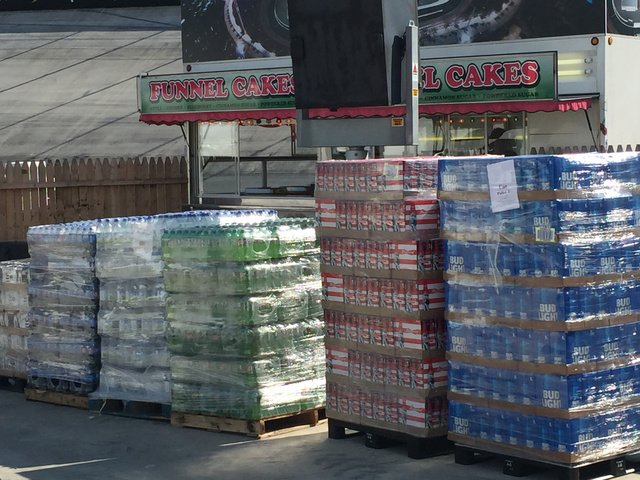 @DavidHaleESPN
[/caption] Sadly, that might not be enough when 150,000 people pile into Bristol Motor Speedway to watch Tennessee versus Virginia Tech. That's not even four per person.
Mark Stoops expects Blake McClain and Josh Allen to play tomorrow.
Stoops didn't have much to say in his final interview of the week, but he did say he'll have two of his key defenders back from injury. He also said, "I saw guys trying to be focused and do the best they can. Everybody can do better and I think that was the big message -- dig in and don't have any regrets and have the discipline to prepare the right way. I saw a lot of guys trying to do that."
KSR is giving away a trip to the Champions Classic on campus this morning.
Matt and Ryan will be doing the show live from The 90 on UK's campus, where they'll be giving away tickets and accommodations to the Champions Classic in New York. Only students are eligible to win, but everyone is invited to come out and hear the show.