Ten Things I Learned at the 2018 McDonald's All-American Game
[caption id="attachment_239427" align="alignnone" width="4002"]
Brian Spurlock-USA TODAY Sports
[/caption] Three days in Atlanta have come and gone.  The 41st McDonald's All-American Game concluded last night with a comeback win for Keldon Johnson's West Team.  The performance on ESPN was just a small sample of what happened this week.  I watched a pair of practices, a scrimmage and interviewed Keldon Johnson and Immanuel Quickley twice.  In that time I learned quite a bit about the two future Kentucky Wildcats.
1. Keldon Johnson is a Dog
My primary goal on this trip was to learn Johnson's game.  I'd seen Quickley play on multiple occasions, but the small forward from Oak Hill remained a mystery.  After three days, all I can say is that he's  a dog. Johnson brings a host of intangibles to the table that are difficult to define without using cliches. You can feel his energy on the court, even when you're on the sideline.  On defense, he guards the best player and does not stop talking to his teammates.  During down time at practice, he was constantly pushing the other players to work harder, sometimes to their dismay.  Johnson is the consummate teammate, somebody who does not need to score to be successful. One moment at the Powerade Jam Fest told me all I need to know about Johnson.  Olivia Nelson-Ododa was the only girl in the dunk contest.  The 6'4" UConn commit flushed her first attempt.  However, as the contest grew longer, her legs grew weaker.  After two misses on the second attempt, she was losing steam.  With both teams standing behind her near half-court, Johnson was the first to get to his feet to rally the crowd.  For her third attempt, everybody was on their feet to see her finish the slam. All of it came to fruition in the final minutes of last night's game.  Even though his shot was not falling, he found a way to lead his team to a comeback victory.  He forced a turnover by taking a charge.  He drew a double-team to kick to an open man for three.  When the best player in American needed to score, Johnson did not back down.  Instead, he forced him to take two bad shots and blocked one to seal a victory. Johnson will not be a prolific scorer like Malik Monk, but he will play an important role on next year's team, one that fans will draw comparisons to Michael Kidd-Gilchrist.  A soft-spoken winner with a killer mentality, the last piece of the puzzle is creating consistency in his jump shot.  Until then, he'll continue dunking on people's faces and winning. [caption id="attachment_239428" align="alignnone" width="3448"]
McDonald's
[/caption]
2. Immanuel Quickley can Make Threes
If you needed affirmation, a three-point shoot-out title should do the trick.  Last summer, Quickley's shot improved tremendously.  He proved throughout the week that was no farce, giving Kentucky another consistent outside threat in 2019. He can shoot deep threes, and he can take an excellent photograph. [caption id="attachment_239426" align="alignnone" width="5472"]
Brian Spurlock-USA TODAY Sports
[/caption] After applauding Johnson's work ethic for 500 words, I cannot ignore Quickley's.  The point guard never took a break.  Whenever it was time to get water, he went to the free throw line.  No matter how hard his team went, Quickley just grabbed a quick shot of water and went right back to the free throw line.  That little extra effort will go a long way.
3. It Doesn't Matter Who Stays or Goes
While everybody in the Big Blue Nation speculates as to who will stay and who will go, it does not matter to Quickley or Johnson. "I'm showing up and playing with whoever I gotta play with and competing with whoever I gotta compete with," Quickley said.  "That's just how I was raised and how I've been playing the game forever." "I'm not really worried about who stays or goes because as long as I do what I'm supposed to do, I'll be okay regardless," said Johnson. To be successful under John Calipari, one must be willing to buy into the team and outwork the opponent.  Quickley and Johnson have the capacity to take Calipari's coaching and the mentality to succeed.
4. This is Not Keldon Johnson's Father
[caption id="attachment_239271" align="alignnone" width="1200"]
Getty Images
[/caption] When I did meet Johnson's father Chris, he heard of
my snafu
and gave me hell.  "I think we've met before," he said with a smile.
5. E.J. Montgomery is a Full-Bodied Tayshaun Prince
Or rather, Tayshaun is E.J. Montgomery Light.  Both lengthy lefties, Tayshaun was more of a three on the wing, whereas Montgomery is a powerful four inside, without range that
extends to the UK logo
.  Montgomery was at his best playing out of the pick-and-roll, often times with Quickley.  The uncommitted recruit refused to give anything away during interviews, but it's possible that we'll see more of that combination in the future.
6. Zion Williamson is the Worst Dukie
His dunks get all the hype, but he'll probably the least productive player in Coach K's top-ranked recruiting class.  R.J. Barrett could be the No. 1 overall pick in this year's draft.  Johnson was the only player that would not let him do whatever he wanted.  Cam Reddish has range that extends well beyond the three-point line. Meanwhile, Zion can't create his own shot.  If he does get open, it doesn't look bad when it leaves his hands, but that doesn't mean he won't miss it three feet to the left (which caused me to audibly react with a "WHOA!" on one occasion).  Lucky for him, opponents will have to pay so much attention to the others, he'll still get room to do work around the paint.
7. Ronald McDonald Loves Ludacris
Ronald Loves Luda pic.twitter.com/nImVOMpY7i

— Nick Roush (@RoushKSR) March 28, 2018
All jokes aside, I struggled to keep it together when Luda played his verse in "YEAH!" which I may or may not have choreographed a dance too in sixth grade.
Best Halftime Show Ever pic.twitter.com/ZFVpOoO59I

— Nick Roush (@RoushKSR) March 29, 2018
8. Vanderbilt is Dangerous
Of the four point guards in Atlanta, the two best are SEC bound, Quickley and Vanderbilt's Darius Garland.  The Nashville native is staying home to play for Bryce Drew, where he'll have forward Simi Shittu to play out of the pick-and-roll.  Both have the ability to score a ton of points and contend for an SEC Title.  Add Romeo Langford into the mix, and they'll undoubtedly have the best recruiting class in the SEC.
9. LSU and Miss. State Too
Tremont Waters made LSU scary without much help.  Next year he will have Naz Reid to help him in the paint.  Once considered a small forward, he put on about 50 pounds without losing any agility.  His unorthodox moves are surprising, causing one NBA scout to compare him to Julius Randle. The other big SEC forward in the McDonald's class is Reggie Perry.  He looks like your classic SEC post. Perry will beat the hell out of opponents inside, while the Weatherspoon brothers do work on the perimeter. The SEC was good in 2018.  It's going to be great in 2019.
10. Families have the Best T-Shirts
I can only hope that one day my son is good enough to make all-star games so I can screen print his face all over my wardrobe. [caption id="" align="alignnone" width="1200"]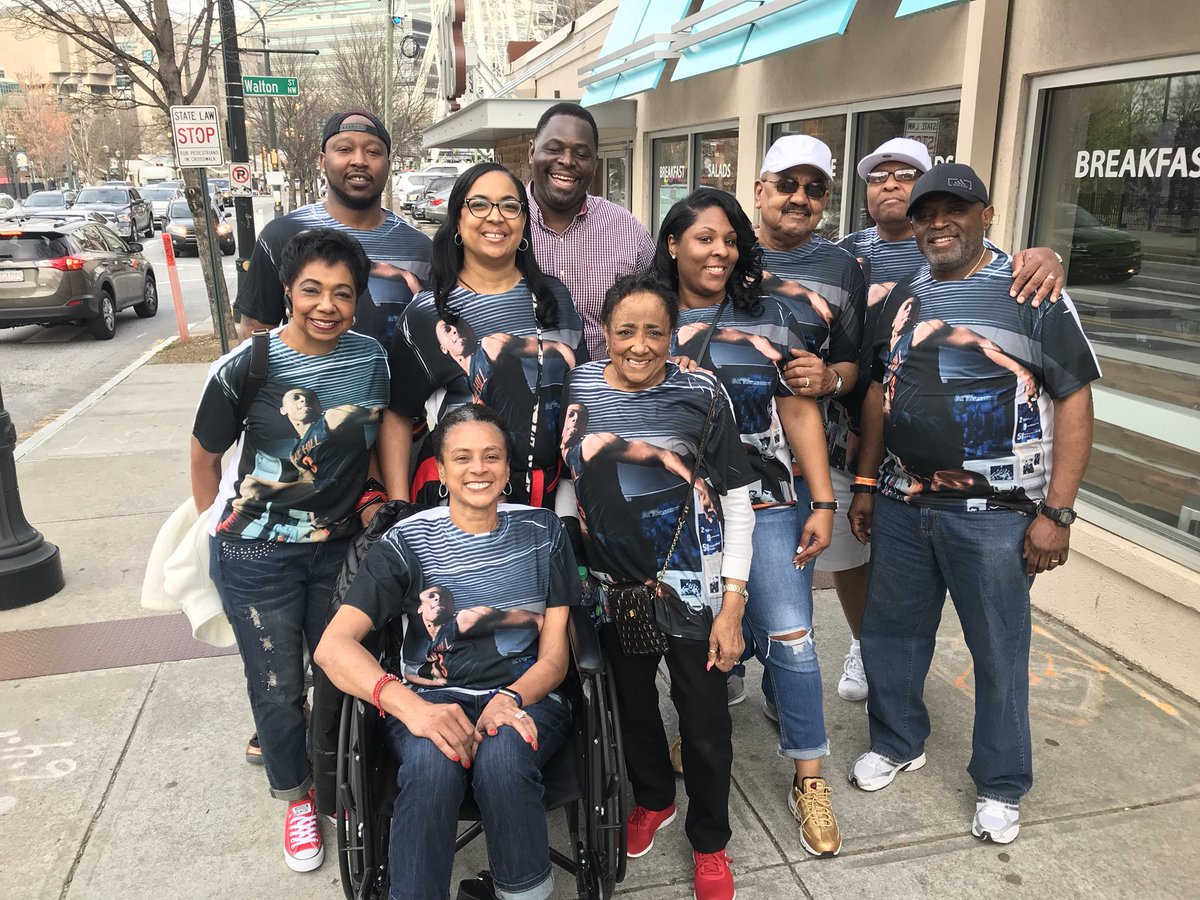 The Johnson's[/caption] [caption id="" align="alignnone" width="1200"]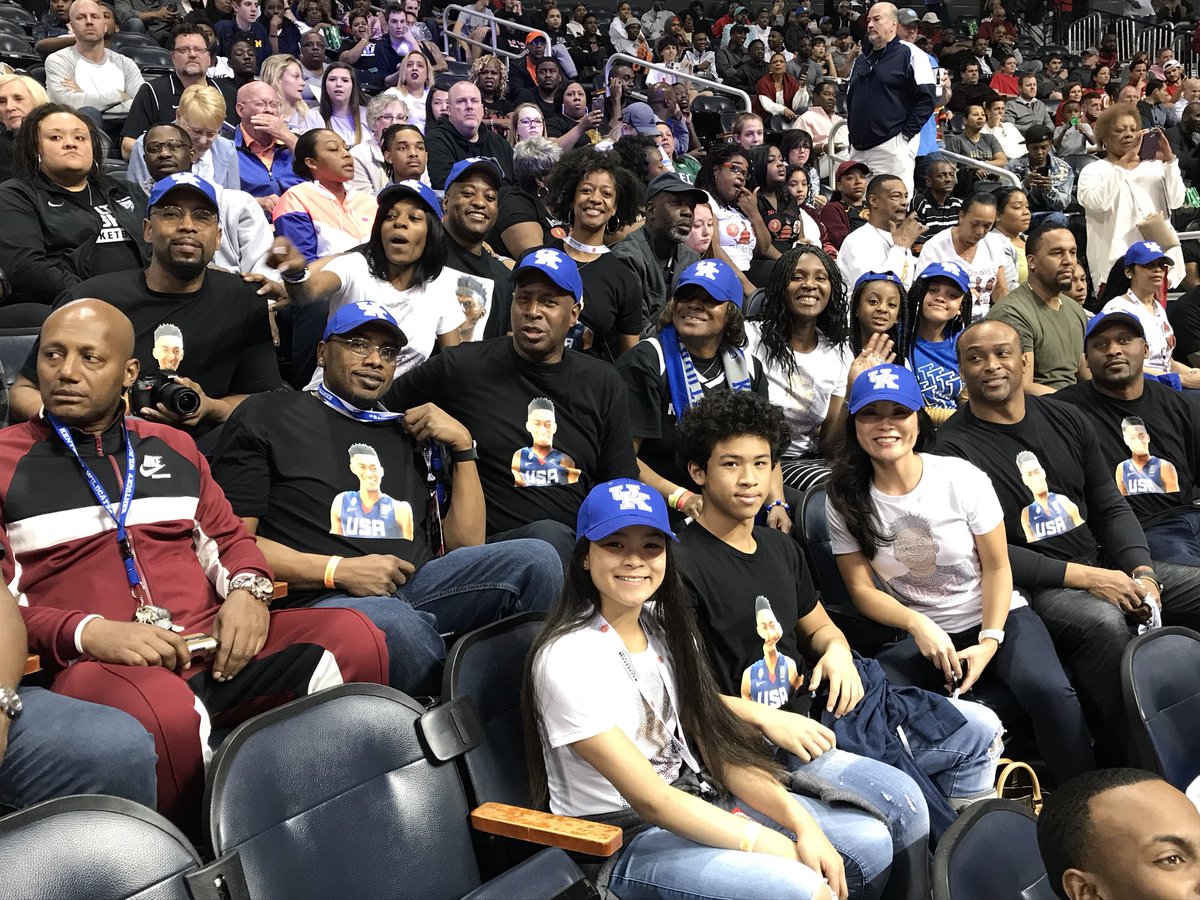 The Quickley's[/caption] [mobile_ad]