Texas gets new locker room, wastes a lot of perfectly good televisions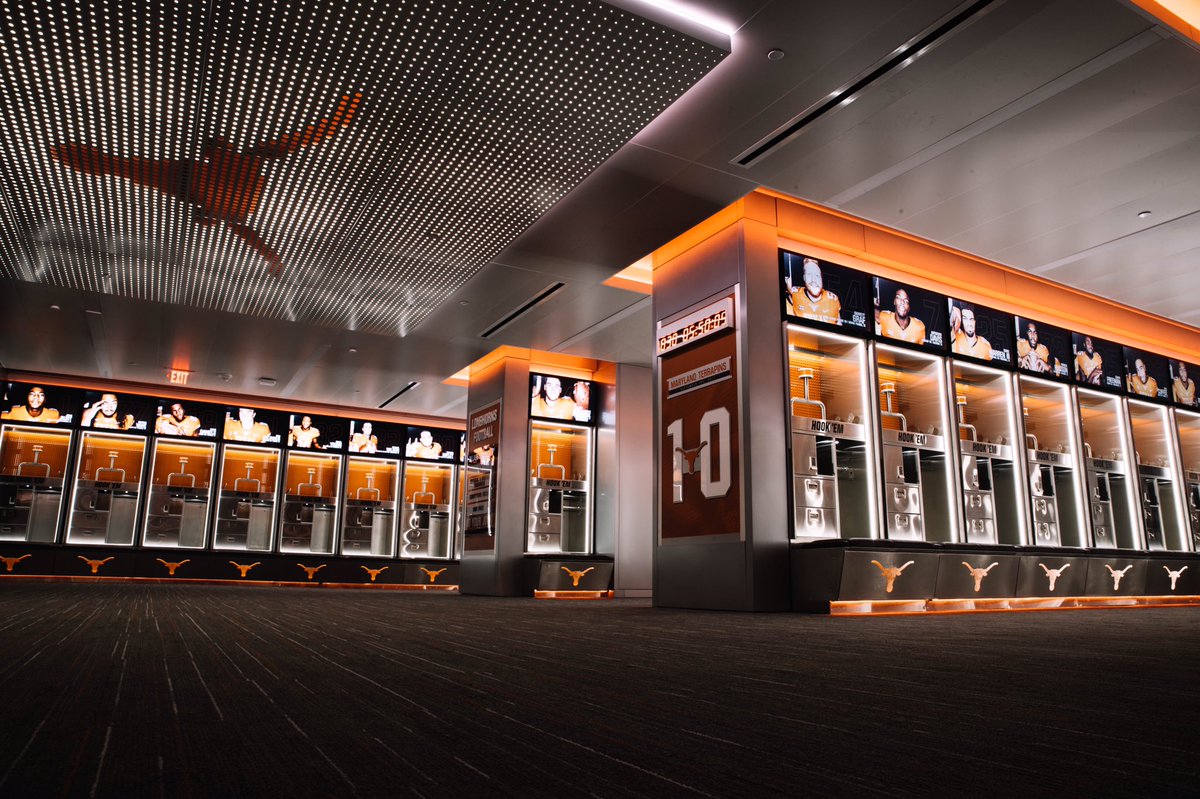 The University of Texas football program unveiled its new locker room on Wednesday to rave reviews from its players and everyone on the outside looking in. It looks pretty awesome across the board, but one new feature really stands out above the rest:
the TV monitor nameplates
. Rather than using traditional nameplates above each locker, Texas went with 43-inch televisions to personalize each one, complete with highlight clips of the player. https://twitter.com/RobertShipley2/status/852950859034054657 Defensive tackle Tope Imade gave us a visual of what he used to see versus what he sees now when he is at his locker: https://twitter.com/TopeImade/status/892934057637662720 Here are more looks from the Texas account: https://twitter.com/TexasFootball/status/892924752775581697 That's a whole lot of televisions. Waste of money or worth it?