The Best Things Tyler Ulis Said On KSR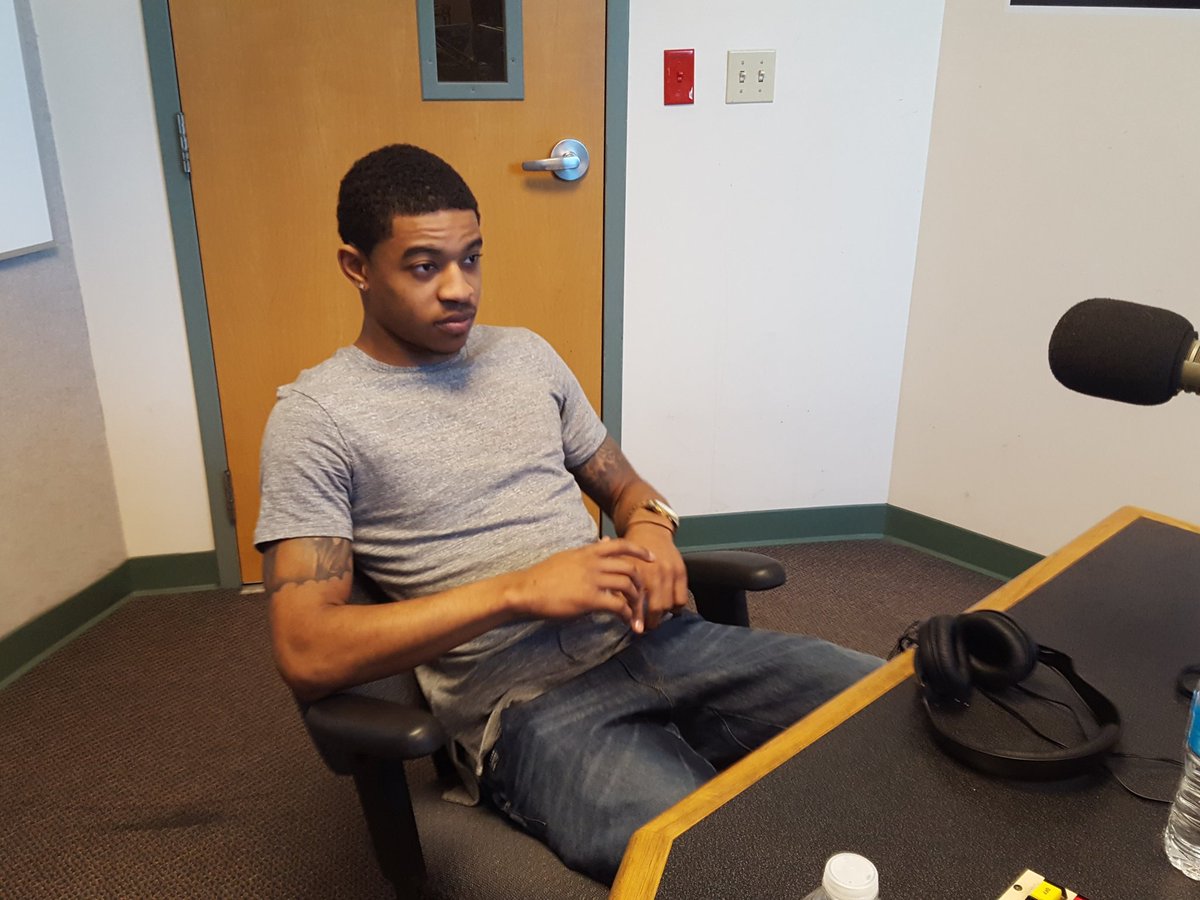 If you haven't found the time to listen to Tyler Ulis' interview with KSR, here are some quotes to hold you over until you do.  
He opened the interview with a comment about UK fans defending him to Dan Dakich on Twitter.
The first thing out of Ulis' mouth was about Kentucky fans going at Dan Dakich, who he admits he had never heard of, on Twitter. When asked about feeling the love from UK fans, Ulis told KSR, "I feel it everyday on Twitter. They made it hard on -- who was the guy? Um, Dan Dakich? WOW. They're still tweeting to him to this day. It's just a great fan base and I love them." "I didn't really care (about Dakich's comments)," he continued. "It was just funny to see them giving him such a hard time for a long time. It's funny and it shows how they have your back."
He admitted to hating Louisville.
Like each and everyone of us, Tyler Ulis hates Louisville. "I will say yes, I hate Louisville," he admitted, when asked if he shares Big Blue Nation's hatred for the Cards.
He's still not over the Wisconsin loss.
"It sucks. We were two games from a national title, two games from 40-0 and that was our goal once the postseason started," he said. "I'm still not over that. We should've won that game. I don't think I ever will get over it." SAME.
It was an honor to break John Wall's single-season assist record.
He said, "It's an honor. Anything with John Wall in it -- you know, he's been an All-Star and he's a great player. That's one of the guys Cal had that made me want to be a part of it and it's a great feeling to break his record."
The DeMarcus Cousins pickup game "dispute" happened.
After hearing several accounts of the mythical fight between DeMarcus Cousins and Ulis, I think we can confirm how it all went down. As Ulis tells it as, "I called a foul. DeMarcus being DeMarcus, he didn't want to give it to me. It was game-point. We just had a couple words back and forth." "At the time, in the heat of the moment, you don't really think about certain stuff and I don't know him much; I just knew he was big. I wasn't thinking about fighting him -- you have to pick your battles, but you know, hey, it was in the heat of the moment and it happened." He said he and DeMarcus are very close now.
He wouldn't have thrown the lob to Marcus Lee at South Carolina if Calipari hadn't been ejected early in the game.
Ulis said he and Lee talked about doing the off-the-backboard lob in a game for two years. They even talked about it coming out of the huddle minutes before it happened. Cal never said anything to him about it, other than it looked like they had fun.
If he were elected President, Devin Booker would be his Vice President.
Not that anyone is surprised by that. Ulis also said he is not surprised by what Booker is doing in his rookie season in the NBA.
He thought the team peaked at the right time, but had one bad game against Indiana.
In a recap of the 2015-16 season as a whole, he explained, "It was a lot of ups and downs. I feel like we started slow. I was playing slow, Jamal wasn't ready. But once Cal got everybody playing together and to win, I feel like we started to peak at the right time -- the SEC tournament, the postseason -- we just had one bad game on the wrong night and they played good."