The Biggest Plays from Saturday's Scrimmage
[caption id="" align="alignnone" width="1200"]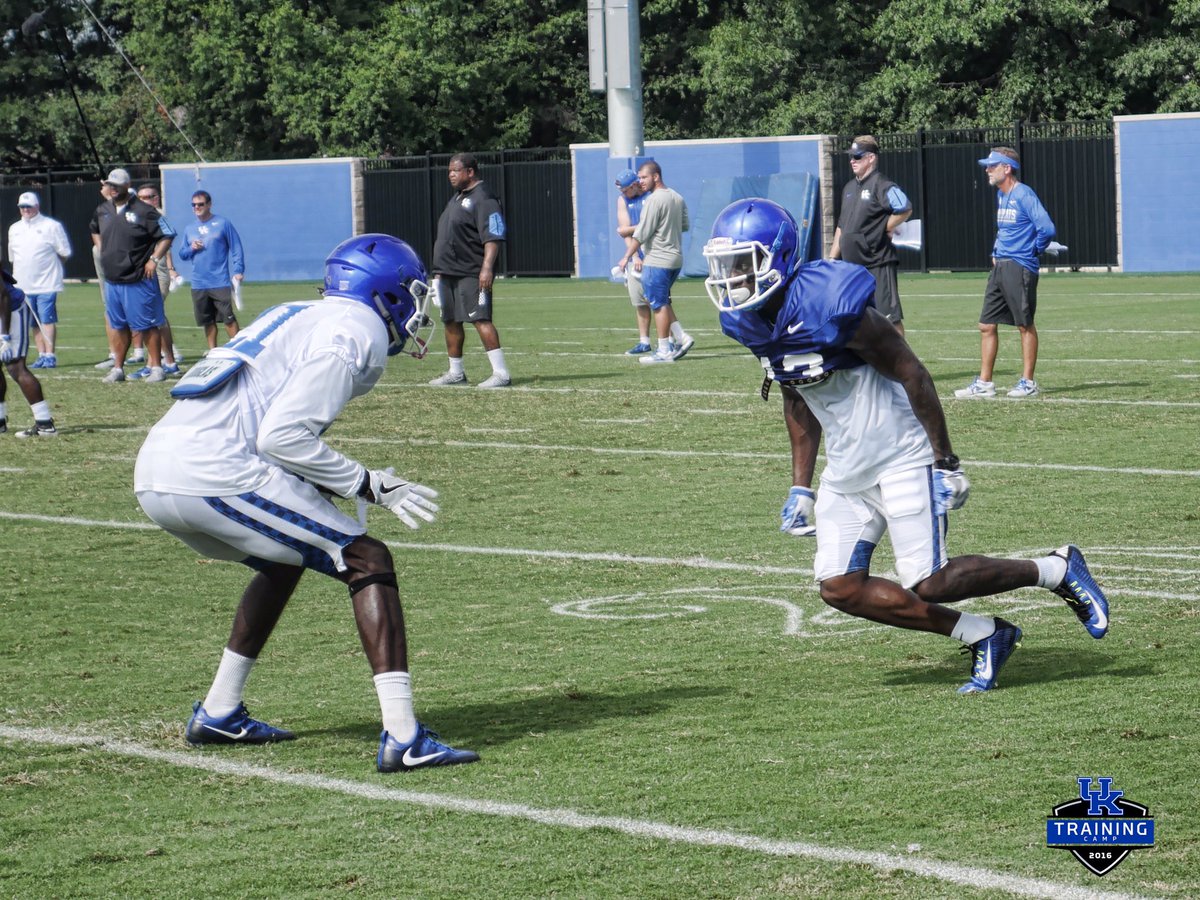 Badet vs. Westry, from earlier this week.[/caption] Today's scrimmage didn't exclusively produce bad news.  There were plenty of big plays to get excited about. On the offensive side of the ball, Drew Barker was closing in on finishing a two-minute drill.  With only 16 seconds to go, the ball was on the five-yard line.  A third down, it was either win with a score or lose the drill to the defense.
Jeff Badet made a spectacular move
in the corner of the end zone to get open.  Barker got him the ball for the score. The most exciting play from the defense was not as dramatic.  Courtney Love said the defense got hyped after Denzil Ware made a big stop in the backfield for a tackle for loss, the first of many we'll see from Ware this season. If we're lucky we might see these later on with a highlight package from KY Wildcats TV.