The End of the World's Friday Morning Wakeup
Goor morning, all, and welcome to what may be out last day on Earth. According to conspiracy theorists (do we have your attention, Oscar Combs?),
July 29 is the day the Earth's magnetic poles flip
, causing global earthquakes and a giant rolling dust cloud that will destroy the planet. A group called "End Times Prophecies" uploaded a YouTube video backing up its claims, which has over 5 million views: https://youtu.be/6HPrfFvkEj0 If you believe all of that, what do you plan to do with your last day on Earth?
Sounds like we've got a lot to do and not a lot of time to do it, so let's get to it.
ICYMI, UK released heights/weights yesterday's team
Yesterday, UK sent out some preseason materials for the team, including unofficial height and weights. Comparing them to last year's numbers is pretty interesting, especially when you realize Bam Adebayo is now 6'10", 255 lbs., an inch taller and 23 pounds heavier than his measurements in high school:
Even Jonny David and Dillon Pulliam have bulked up. Clearly, Rob Harris' summer conditioning program is yielding results.
UK Football added a walk-on
https://twitter.com/jkingjackson3/status/758807346726350848 Jack Jackson is a 5'11" 165 lbs. defensive back from Lexington (Henry Clay), and last night, he announced he will walk on the UK Football team. Jackson runs a 4.5 40-yard dash and played both wide receiver and cornerback in high school. Welcome to the fam, Jack. If you're really itching for some football,
click here
to watch his highlights.
Stoops had the defense over for dinner last night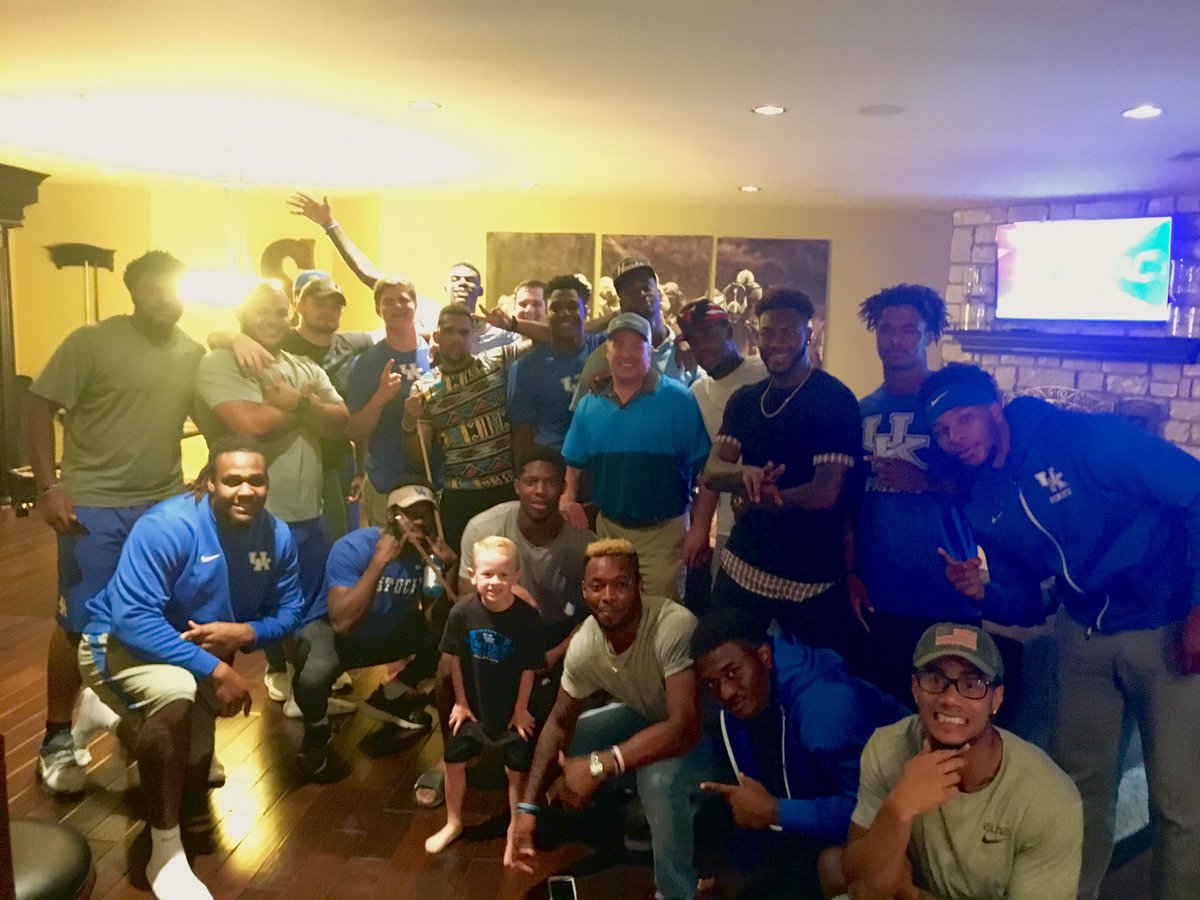 What better way to beat the heat than sit by Mark Stoops' pool and eat steak? That's what the UK defense did last night. Meanwhile, Vince Marrow took the tight ends out to eat: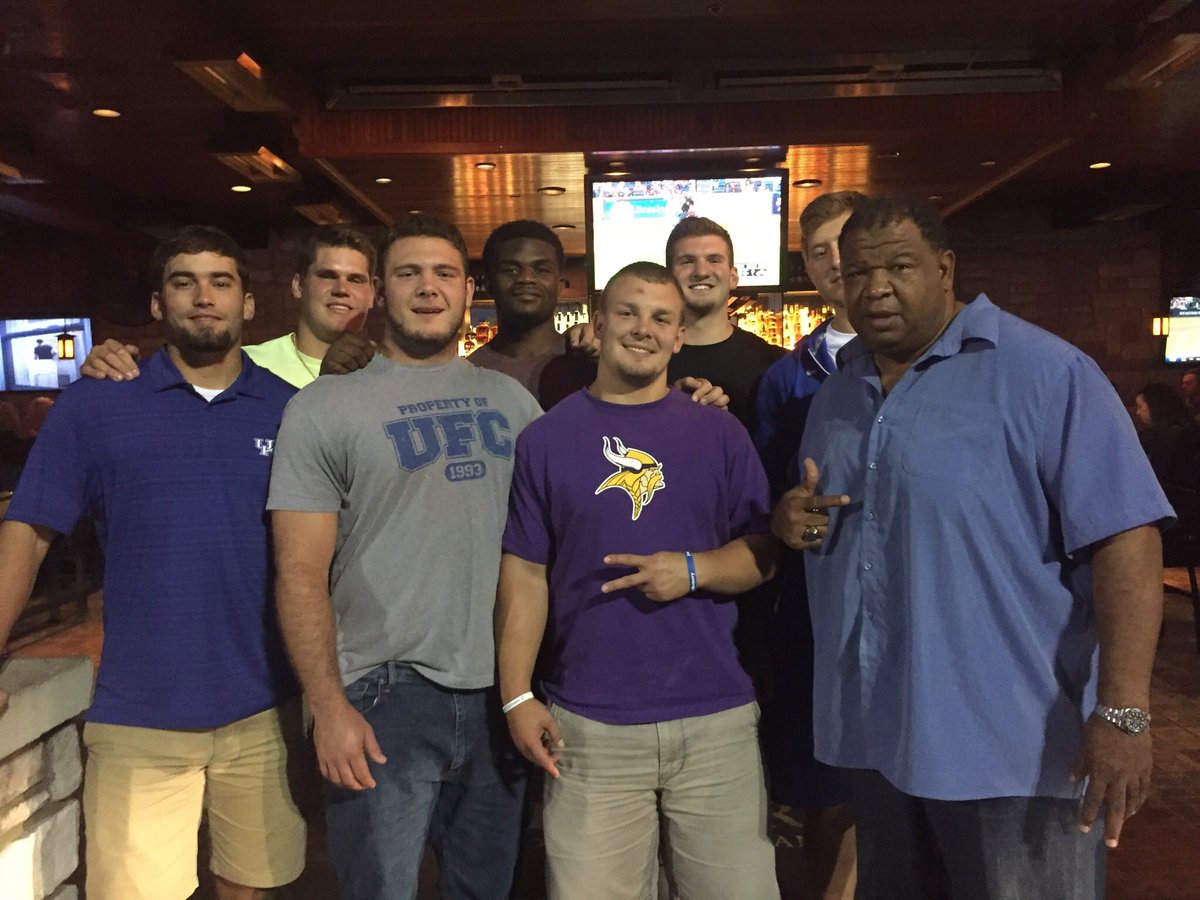 Bonus points if you can name which restaurant that is in Lexington.
DeMarcus Cousins and Team USA take on Venezuela tonight
Team USA is nearing the end of their training camp tour, and after dominating Argentina and China, will face Venezuela tonight at 9 p.m. ET at the United Center in Chicago. Boogie is on a roll, averaging 15.7 points and 11 rebounds through three exhibitions for Team USA. If you're looking for some Friday night plans, tonight's game is on NBATV.
Devin Booker and Tyler Ulis are in town this weekend
Devin's hosting the first annual John Calipari Shooting Camp at the Joe Craft Center tomorrow, and Tyler will help host the UK Pro Camps with Alex Poythress and Jamal Murray on Monday. Tyler's capitalizing on his time in the Bluegrass by hosting a short signing tour:
If you have to pick just one signing tour stop, I'd go with Kentucky Branded behind Fayette Mall. I hear they have wonderful merchandise.
Matt and Ryan wrap things up in Philly
It's been a long two weeks on the road at the Republican and Democratic National Conventions, but Matt and Ryan will soon be on their way back to Kentucky. This morning, they'll wrap things up from their apartment in Philly before making the long trek home. Tune in for stories an hour from now.