The flu is making its way through Louisville's locker room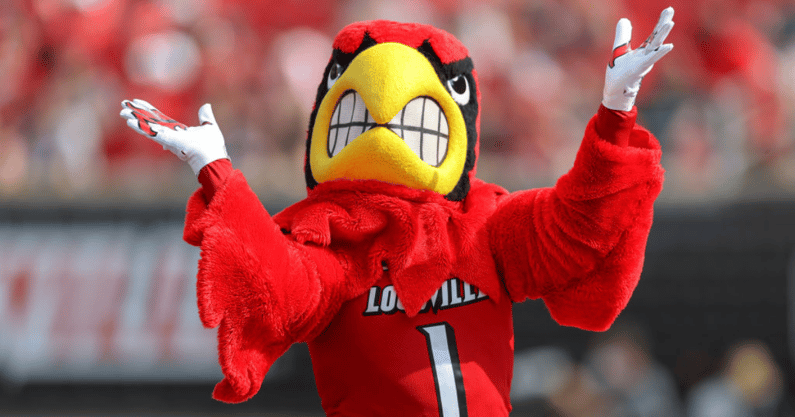 Even the mere thought of playing Kentucky makes Louisville sick. In his press conference today, Cardinals head coach Scott Satterfield said his team is dealing with a flu outbreak ahead of Saturday's game. The Cards also battled the flu prior to the last Governor's Cup in 2019, which Kentucky won 45-13.
"We got through [the Duke] game last week," Satterfield said today. "We had several that were out, got sick, and or were playing sick. Came in Sunday, had some more guys that popped up. Fortunately, that's Sunday, so those guys will hopefully be ready to go for practice tomorrow. You've kind of got your fingers crossed right now because we've had some sickness and I don't think it's going away."
At least six Louisville players — including quarterback Malik Cunningham — had the flu last week. Cunningham still played vs. Duke, finishing with over 500 yards (303 passing, 224 rushing) and seven touchdowns. He sat out the final 12 minutes of the 62-22 blowout.
"We had six guys that had the flu after testing those guys," Satterfield said Thursday night. "We played all those guys, and they were healthy enough to get out there and play, and Malik was one of those guys under the weather."
Clearly, not even the flu could stop Cunningham. Satterfield said his staff is taking all precautions to get the rest of the team healthy before Saturday's showdown.
"It's a matter of, can we keep our guys healthy over the next four or five days before we get out there and play on Saturday? Sunday, we were missing a few guys but they'll be back tomorrow, so we'll see. I think only one guy, maybe two came in this morning so hopefully, we're on the back end of it. We'll obviously know more as we get through the end of the week but we've kind of got our fingers crossed and wearing some masks around the building and washing our hands really good so hopefully, we're not spreading it anymore."