The Good, The Bad and The Ugly From This Week

The Good
-  
#ConwayCalendar
was this week's highlight.  You should search through them all on the Twitterverse, but here's a little taste: "May the 4th be with you. Oh, and I'm your Dad too."  - @mmahone75 "You've never been this far before, because it's a leap year." - @BuckySmallHooves  "Did July about your age?" - @DrewFranklinKSR -  
The NBA Finals started
, giving us some sports worth watching before Summer really sets in.  Game 1 was pretty awesome, but I don't think Lebron's back can handle carrying his team through a hard fought series against one of the most exciting teams we've seen in a long time. -  
Drew Franklin helped us celebrate Kentucky's 223rd birthday
this week. -  I spent an entire morning playing the "best jersey number" game.  Well done Mrs. TT.
-  I went to Churchill Downs, drank many beverages and somehow left with more money.  That has never happened before and probably will never happen again.  This calls for celebrating (with more beverages). -  Calipari told Colin Cowherd,
"You've gotta stop on John Wall."
 After dropping the figurative ball with Dan Patrick (see below), he took it to Cowherd and his absurd and irrational hate for John Wall.  He even went so far as to tell Cowherd to go to church, it was amazing.  Cowherd just can't get over the John Wall Dance.  He should just embrace it, like the rest of Big Blue Nation.  Or be a good boy and go to church.
-  After winning another election just four days earlier,
FIFA President Sepp Blatter resigned
from his position amidst the widespread corruption scandal.  For now, we can celebrate.  But you should know that he will remain in charge until they elect another president (probably not 'til next year), and it doesn't mean they'll take the 2022 World Cup from Qatar. -  Here's to hoping American Pharaoh ends the Triple Crown drought tomorrow.  I'll be wearing my lucky American Flag shorts.  Hopefully you maintain the Mojo as well. -  Anthony Davis will be a coverboy for NBA 2K16.  It doesn't really get much cooler, especially when the cover shows the last time we saw him in blue: cutting down the nets.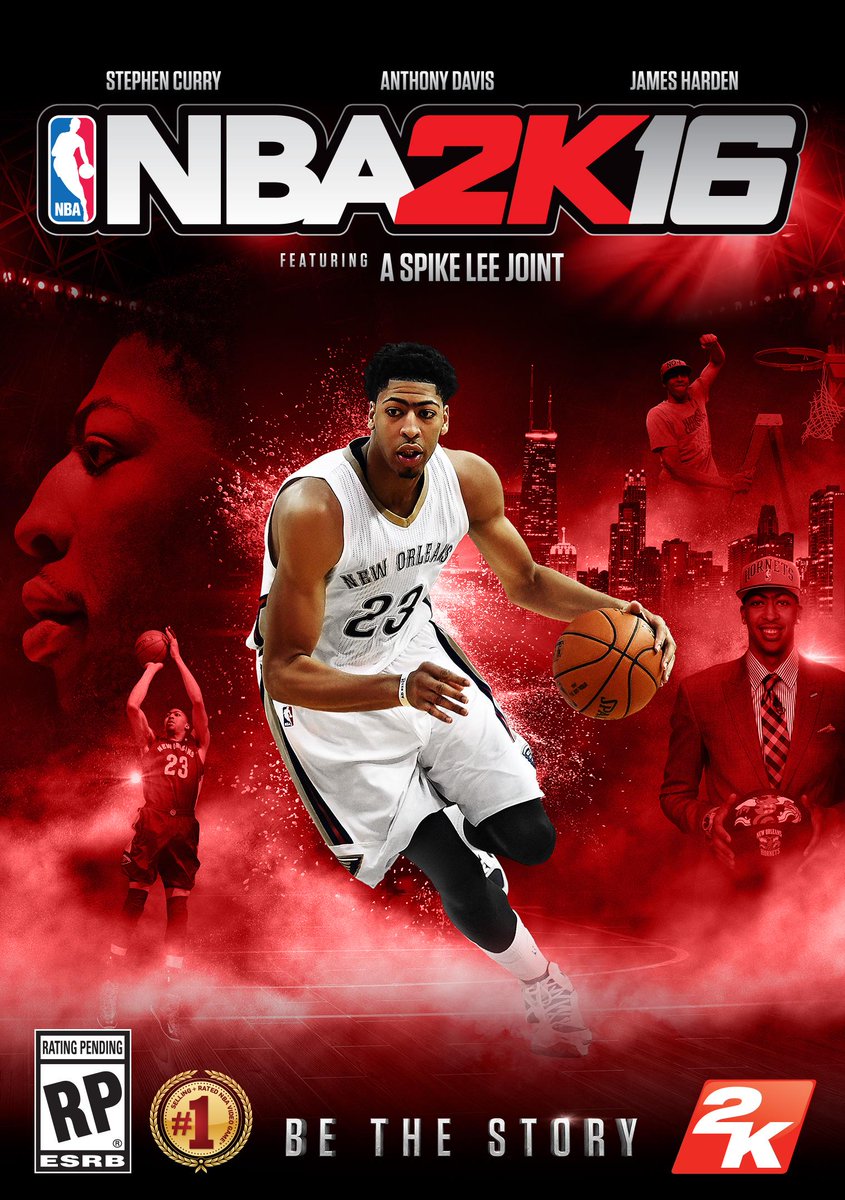 The Bad
-  We finally got to see
the dirt the NCAA uncovered at the University of North Carolina
.  The
proud academic institution
no-good, low-down cheaters lacked institutional control, essentially encouraging athletes to take the easiest "classes" possible in order to maintain eligibility.  What happens next?  The NCAA will probably not show its teeth and let the Tar Heels slide.  After all, UNC is already extending Ol' Roy's contract. -  Matt Jones was absent from KSR all week.  It's a negative for many, but his replacements were awesome: Bilas, Lorenzen, Sklars, Trill Scott and the football coaches.  I want to rank them, but they were all so good it would be unfair. -  
The Governor's Cup luncheon took place 178 days before the Cats and Cards battle for the Governor's Cup
in New Commonwealth Stadium.  A tradition that used to be mildly interesting could only be entertaining if you followed along with Freddie Maggard's commentary.  Billy Reed was the emcee; coaches spit out coach-speak; plates and silverware rang throughout the halls during the press conference because NFs were given.  Moving the game to the end of the year is for the best.  The next step is moving this luncheon out of the picture. The only way to save the luncheon from extinction is THIS: [caption id="attachment_179728" align="alignnone" width="534"]
I smile every time I see this photo. Thanks, Michael Reaves. #UKJOU[/caption] -  John Calipari's interview on
The Dan Patrick Show
was....something.  Usually Cal excels in the limelight but when he got defensive, things got awkward.  THEN he decided to go BACK!?!?!?!?  Friday's interview wasn't bad at all but come on Cal, you can give it a rest.
The Ugly
-  Bruce/Caitlyn Jenner can do whatever he/she wants to with his/her body, I could really care less.  My problem: I've been on Kardashian overload for two years and the last thing I need is more of their BS in the spotlight.  Go away Kardashians, and damn you Kanye for encouraging them even more.