The KSR Golf Scramble's Tuesday Morning Wakeup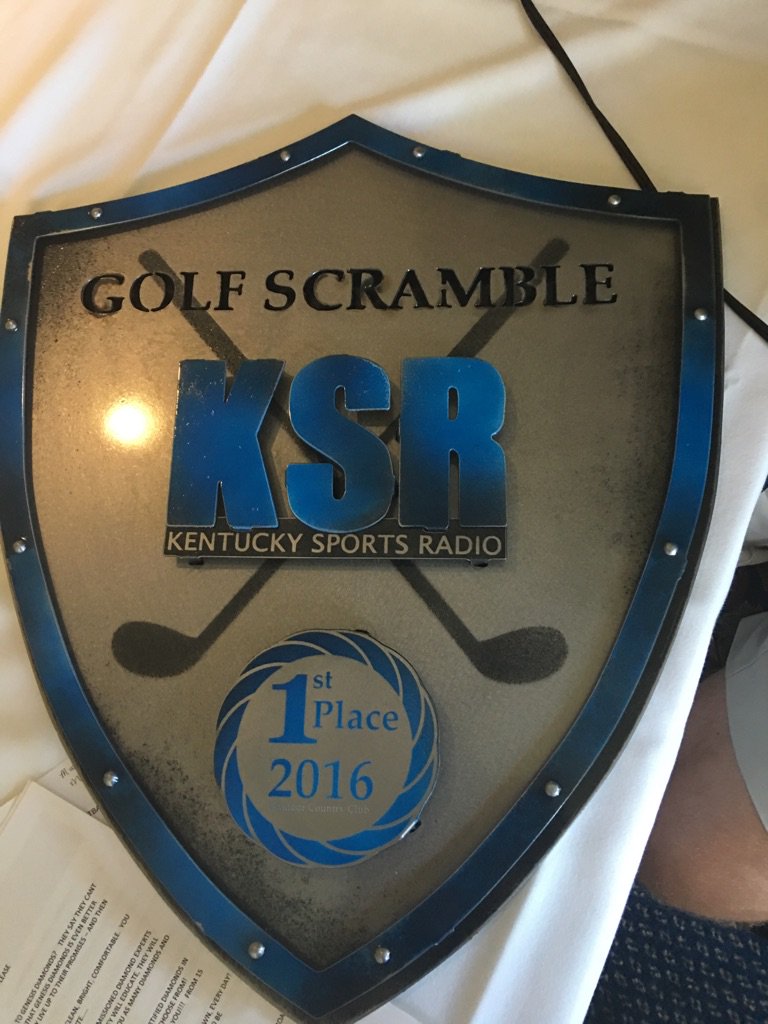 We held our second annual Kentucky Sports Radio golf scramble in Louisville yesterday and it was an absolute blast. Shout-out to Oxmoor Country Club for having us and shout-out to everyone who made it possible. My team took a WD after sitting at -13 through 14 holes but we're proud of our performance. If you're wondering why we took the WD, to be honest, it was really hot outside and we were ready for some AC. I don't think I was eligible to win anyway. But congrats to the winning team and everyone who played. I think we all had fun and you'd be crazy not to sign up when we run it back next year. We're already looking forward to doing it again.  
Mark Stoops held his first Monday press conference of the season yesterday.
I did not attend yesterday's press conference, obviously, but we had Nick Roush in the building to hear all of Mark Stoops' pre-Southern Miss comments. You can catch Nick's recap
here
. A brief summary if you're in a rush: -- Kayaune Ross will get some looks at wide receiver. -- Benny Snell will be used as a true freshman in the backfield -- Jordan Jones and Eli Brown are competing for a starting linebacker role -- This is an experienced, disciplined team -- Shannon Dawson's return isn't that big of a deal
The first depth chart of the season is out.
You can get a good look at it
here
. There aren't any real surprises but Stoops did leave plenty of position battles across the board. Lots of "ORs" on there.
ESPN has the Cats back in the Music City Bowl.
Wouldn't that be fun? Can we just go to the Music City Bowl every year?
It was fair.
Listen. Here's the deal. I'm tired of hearing this debated. Ryan Lemond hit a home run. It was not foul. It was so fair. I had the perfect angle and it was definitely in play. Home run. Round the bases. End of story. https://www.youtube.com/watch?v=ofMDPSHzXi8
KSR is back to its regularly scheduled programming today.
The summer tour is over and the guys are back in their studio seats for today's show. That means it's almost football time in the Bluegrass. Let's go.