The Latest on Sahvir Wheeler ahead of the Tennessee Game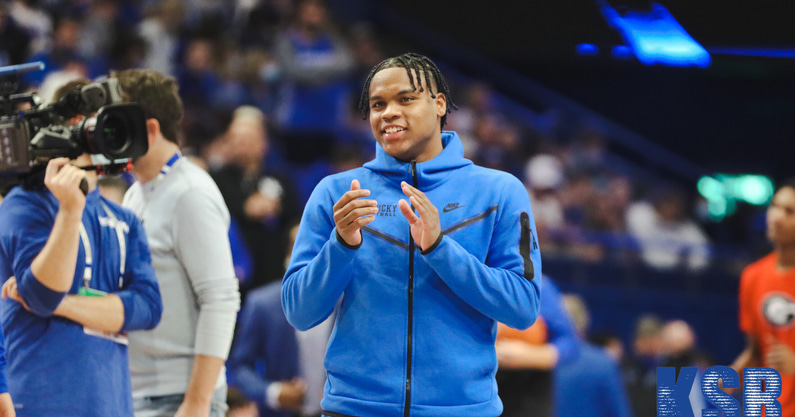 Kentucky has played without its starting point guard for the last 2.5 games. Could Sahvir Wheeler return for Saturday's game at Rupp Arena against Tennessee? Friday morning John Calipari gave the BBN a reason to be optimistic that Wheeler will soon return to the hardwood.
"He did practice yesterday," Calipari said. "My guess is unless something happens today in practice, he'll be available tomorrow."
Wheeler has been considered "day-to-day" since he suffered a neck injury on a hard screen at LSU. Wheeler averages 7.3 assists per game. It's the most in the SEC and ranks third nationally.
TyTy Washington has been excellent in Wheeler's absence. The true freshman broke a UK single-game record in his first start at point guard, racking up 17 assists in addition to scoring 17 points. Tuesday night Washington had 15 points, four rebounds and four assists in the victory over Vanderbilt, Kentucky's first true road win of the season.
Kentucky's offense has learned a new way to play with Washington primarily running the show. Davion Mintz adjusted quickly, knocking down ten threes over the last two games.
"They both have two different playing styles," said Mintz. "TyTy is more methodical. He's going to take his time and he's like super pateint. So is Sahvir, but it's at a completely different pace. Sahvir is flying, going super fast. Both of their playing styles work well, but they're definitely different."