The Oaks' Friday Morning Wakeup
[caption id="" align="alignnone" width="665"]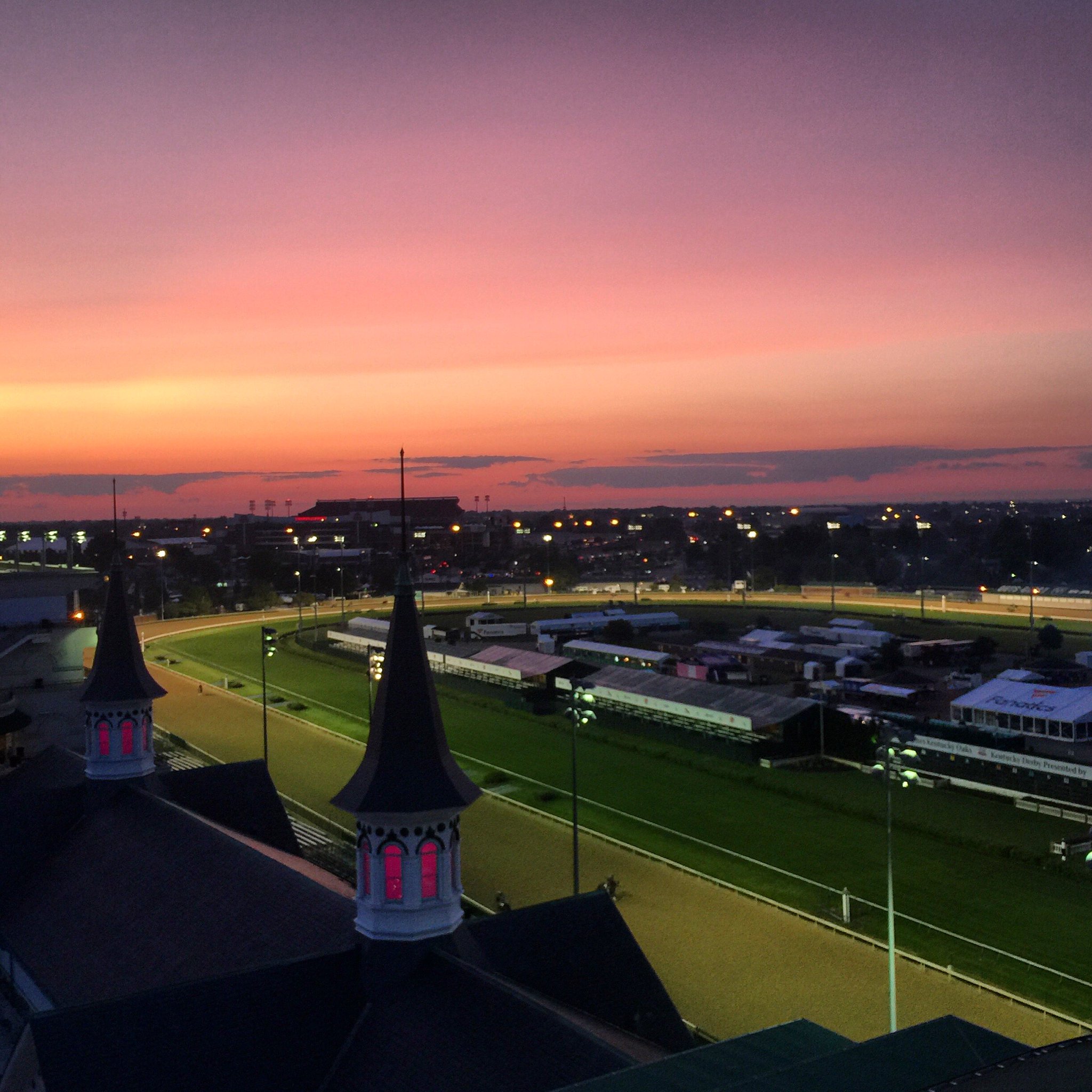 Churchill Downs this morning (@KentuckyDerby)[/caption] Good morning, friends, and happy Oaks Day. Tomorrow afternoon, the nation will turn its eyes to Kentucky, but today, it's our turn to party, so put on your pink and head out to Churchill Downs. Or, sit at your computer and read words that I write. It'll be fun, we'll make a day of it. At some point, one of you can probably point out a typo I make or ask about Marques Bolden. Fun times! If you are headed to Churchill Downs, keep an eye out for the KSR crew, who will be making the rounds. The newly-engaged Kate Upton will serve as the First Lady of the Oaks, while Harlan native and winner of NBC's "The Voice" Jordan Smith will sing the national anthem. You can try, but I seriously doubt anyone will wear more pink or be more fabulous than Johnny Weir. Here are the latest odds:
1. Terra Promessa: 10-1 2. Weep No More: 9-2 3. Lewis Bay: 8-1 4. Go Maggie Go: 12-1 5. Dream Dance: 30-1 6. Mokat: 20-1 7. Mo d'Amour: 30-1 8. Royal Obsession: 20-1 9. Paola Queen: 30-1 10. Venus Valentine: 30-1 11. Rachel's Valentina: 7-2 12. Cathryn Sophia: 9-2 13. Land Over Sea: 5-1 14. Taxable: 20-1 15. Dothraki Queen: 30-1
Post time is 5:49 p.m., but coverage runs from 12:30 - 6 p.m. ET on NBC Sports Network. As a "Game of Thrones" fan, you know I'm rooting for Dothraki Queen.
If you missed it, Marcus Lee got an invite to the NBA Draft Combine
The big news yesterday was word that Jamal Murray, Skal Labissiere, Tyler Ulis AND Marcus Lee made the official list for the NBA Draft Combine. Murray, Ulis, and Skal were locks, of course, but Lee getting an invite was a surprise, since he wasn't considered one of the top alternates; however, it's clear Lee wants to go to the league, so this is huge news for him. On the flip side, Isaiah Briscoe did not make the list for the Combine, although he's currently working out for teams. Yesterday, it was the Spurs: https://www.instagram.com/p/BFCrkeAww6c/
Marques Bolden has not set an announcement date
In a show of how intense this recruitment has gotten, reporters are calling Bolden's school to ask if he's set an announcement date. As of yesterday, he has not.
The baseball team starts their series vs. South Carolina
After a series of tough losses, the Bat Cats are looking to get back on track this weekend against #7 South Carolina. Tonight's game starts at 6:30 p.m. at Cliff Hagan Stadium. For more info on the series, check out
Trey Huntsman's great preview of it
from last night.
How about those Preds?
I'll admit that I'm dragging a little bit this morning. After becoming a hockey day three days ago, I stayed up to watch the Predators take on the San Jose Sharks, an insane game that went to three overtimes. I fell asleep sometime after midnight in the middle of the second overtime, but waking up to find out the Preds pulled off the 4-3 win is one of the best feelings ever. I'm a newbie to all this, but playoff hockey is absolutely batshit crazy. Last night's game was the longest in Predators' history, and bless Mike Fisher for putting an end to it:
Triple OT GWG. #Preds #SJSvsNSH #StanleyCuphttps://t.co/cvw68x2odn

– Nashville Predators (@PredsNHL) May 6, 2016
Game five is Saturday night at 10 p.m. ET, which means it's gonna be a LONG day. The annual Thompson Derby party just went to another level. Speaking of, several of you have asked for my bourbonade recipe:
Mrs. T's Bourbonade
2 cups ice tea (unsweetened) 1/2 cup sugar or Splenda 1 12 oz can frozen lemonade 1 12 oz can frozen limeade 1 750 ml bottle of bourbon 7 cups water
 Enjoy. I plan to.
Lots of former Cats will be at the Barnstable Brown party tonight
Louisville is in full Derby mode right now, with several parties going down last night, including Ferdinand's Ball, which Matt and Drew attended and you'll hear about on today's show. Our friend JD Shelburne was there and hung out with Terrence Jones after hanging out with Derek Willis earlier in the day at Churchill Downs: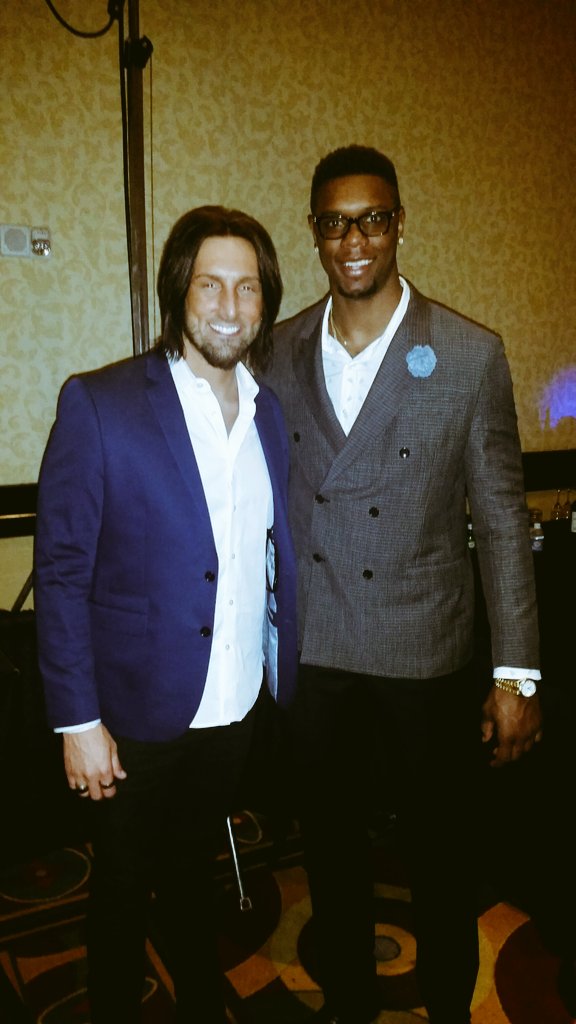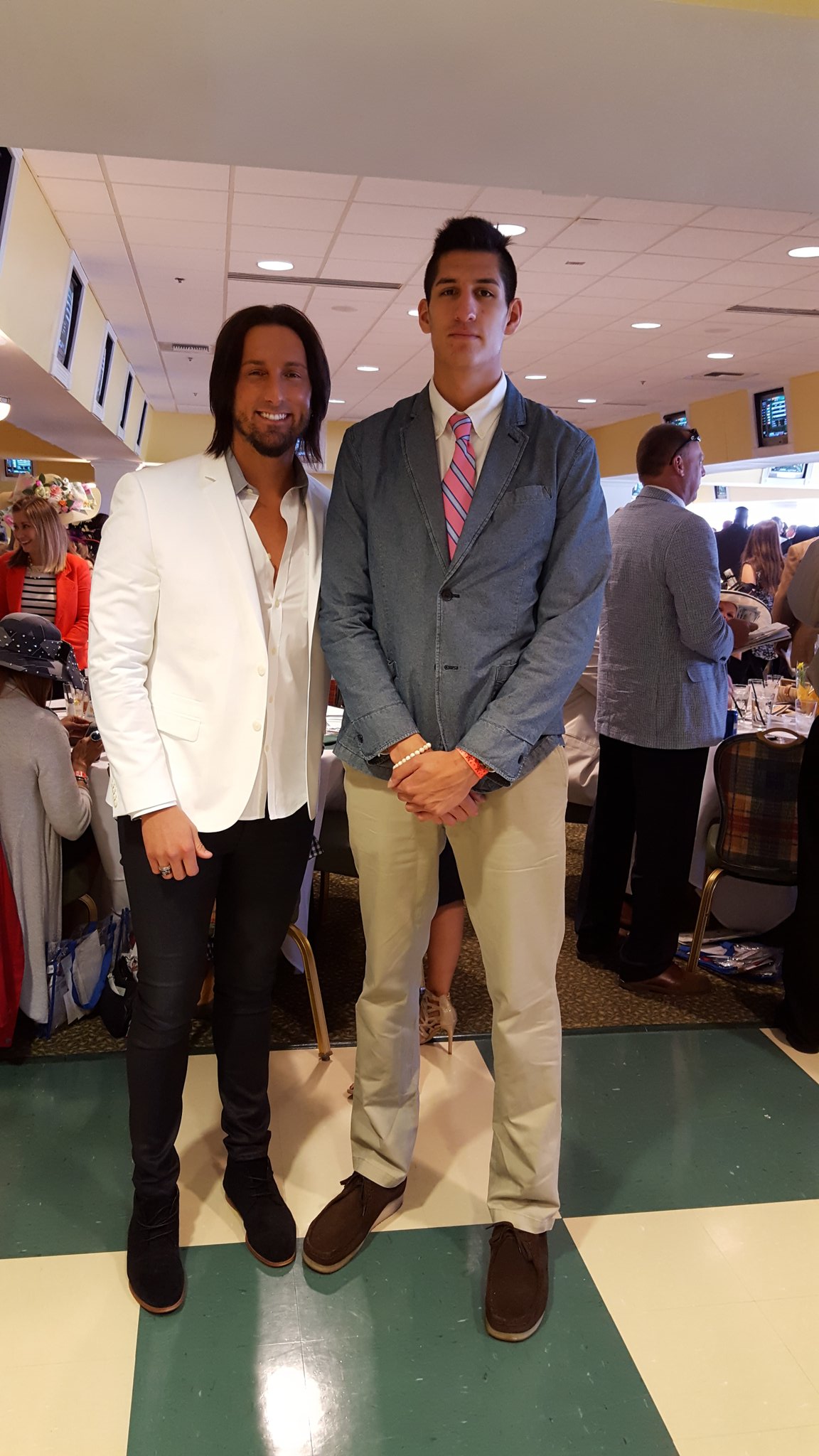 We'll have more Derby week fashion a little later on today. Until then, I'll leave you with this pic of a Lexington police officer ballin' in Douglass Park last night: [caption id="" align="alignnone" width="480"]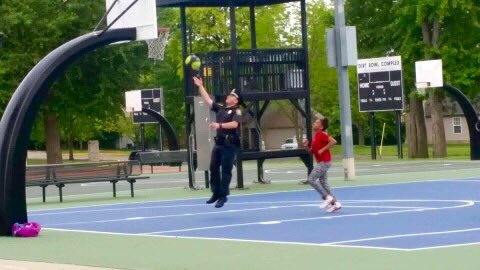 @lexkypolice[/caption]