The Stories from Rio Keep Getting Better
[caption id="" align="alignnone" width="1024"]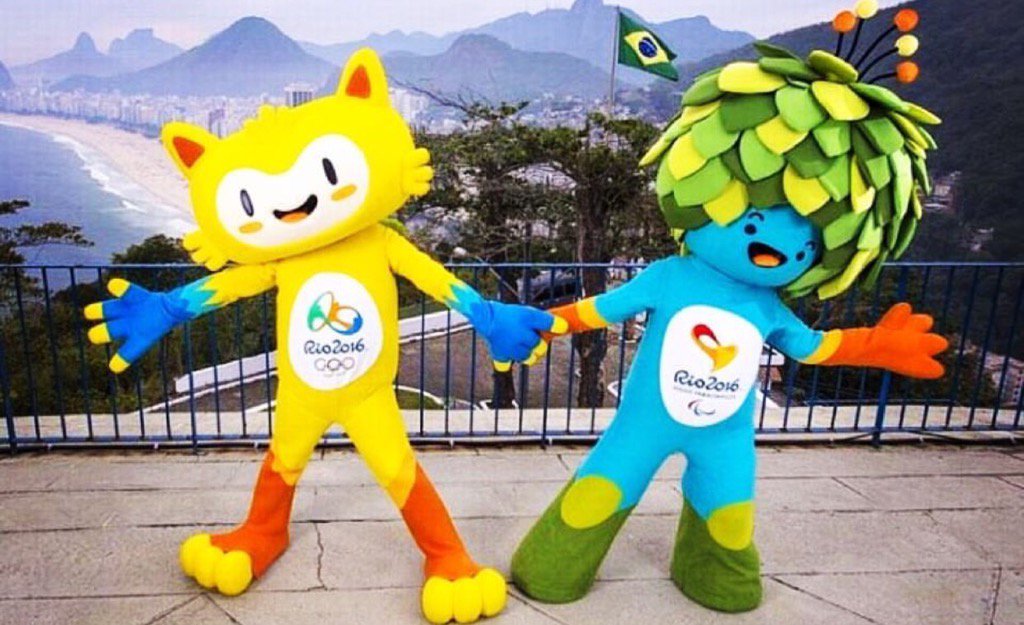 Creepy mascots (via Darren Rovell) are the least of Rio's worries.[/caption] The Rio Olympics have been, and always will be, a complete disaster.  Even after the events start, there will be no way to avoid the insanity surrounding the city.  Most of the stories are so crazy, it's easy to believe they're made up. With a week until the opening ceremonies, here's the latest, "I can't believe this is happening, but I guess I should," incident from Rio.
She Dongpeng, one of the country's leading athletes who won a silver medal in the 110 metres hurdles at the Doha 2006 Asian Games, had just checked into his hotel on arrival with an accompanying cameraman when approached by a local who appeared drunk.
According to the International Sport Press Association (AIPS), the man then vomited over Shi, who went to clean himself up while the cameraman chased the man out of the hotel.When they returned, all of the camerman's equipment had been stolen, as well as baggage belonging to both men.
Surveillance footage showed that they had been the victims of a cleverly organised professional job in which they had been distracted by the apparent drunk.
The pair then went to a local police station to report the crime, only to have to wait for two hours due to a long queue of other mugging victims.
The problem is not that Rio can't control their drunks.  The problem is that this was a premeditated action.  There are gimmicks, and then there is "puke on a guy so you can steal his stuff." Stay tuned.  I'm setting the over/under for next crazy Rio story at 18 hours.  Playing the under is soft, but smart when it comes to Rio. [
Inside the Games
]