The World Wins The Nike Hoop Summit 103-101
This year's future Kentucky player showcase is over and guys that will or could be future
Cats dominated all over the court
. It was a close game throughout but in the end it was the World winning for the third straight year. Here's how the Kentucky targets looked in today's game:
The World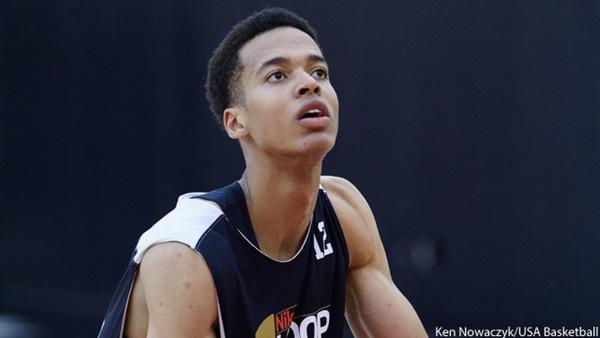 Skal Labissiere: Skal was as good as advertised. 
The big man came off the bench to score 21 points, grab 8 rebounds, and block 6 shots. He was even in on the final block of Duke commit Luke Kennard that help seal the game. If you were still bummed about the magnificent 7 leaving for the NBA then watch some highlights of Skal. NBA scouts left the Hoop Summit saying the big man will battle Simmons for next year's number one pick.
Tai Wynard: Tai played the fewest minutes of anyone on the world's team at just 11:26. 
In that time the wood chopper scored 2 points on 1-2 shooting and dished a couple of assists. Next year's summit should be the year Wynard can shine.
Jamal Murray: Learn the name Jamal Murray right now.
The 2016 point guard was fantastic as he led the world team with 30 points, 5 assists, and 3 rebounds. A few weeks ago
Slice was in Canada
to watch the guard play and you can expect Kentucky to turn up the heat after Jamal's head-turning game. There is a chance Murray could reclassify to this class so keep an eye out for a late addition to the class.
Cheick Diallo
: Diallo followed up his domination of the McD's all-American game with another solid performance at the Hoop Summit. The talented forward scored 12 points and grabbed 8 rebounds in 17 minutes of play. This guy could be an absolute star in Lexington.
Thon Maker:
Today wasn't Thon's finest hour. He went 0-5 from the field and finished with 2 points. His one bright spot was grabbing 10 rebounds in 11:42 of gametime and playing solid defense. Thon is still pretty raw but you can see there is plenty to work with to make him into one of the nation's best players.
Team USA
Isaiah Briscoe:
  Briscoe was efficient while he was on the floor. The future Calipari point guard finished with 9 points, 9 assists, and 4 rebounds as he was constantly setting up his team for easy buckets. He should be a nice 1-2 punch with Tyler Ulis next season.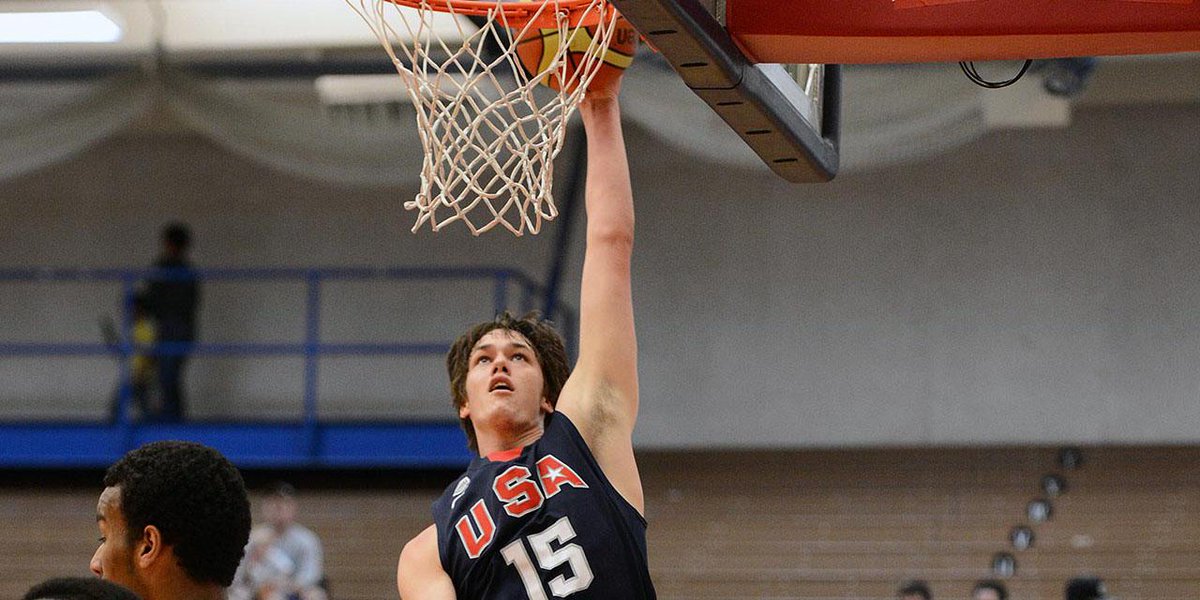 Stephen Zimmerman:
Big Zimm came off the bench for 8 points on 4-6 shooting. He showcased a variety of moves in that with a jumper and a drive and finish against Skal. He's going to be a really solid player wherever he decides to attend school.
Jaylen Brown: 8 points, 2-7 shooting. 
Brandon Ingram: 
12 points, 5-7 shooting.
Malik Newman:
 Another undecided member of the 2015 class scored 10 points on 4-9 shooting from the field, 2-5 from 3-pt range & also had 2 steals for the United States team. You might remember earlier this week Devin Booker thought Newman was the best player in this class and said "we need to make him a wildcat." Jon Rothstein of the CBS Sports network says "Newman is a straight combo guard. At his best off-the-ball, but wants to have ball in his hands. The wildcard in the Class of 2015."   Who impressed you most at the Nike Hoop summit?