There's a new UK logo on the court at Memorial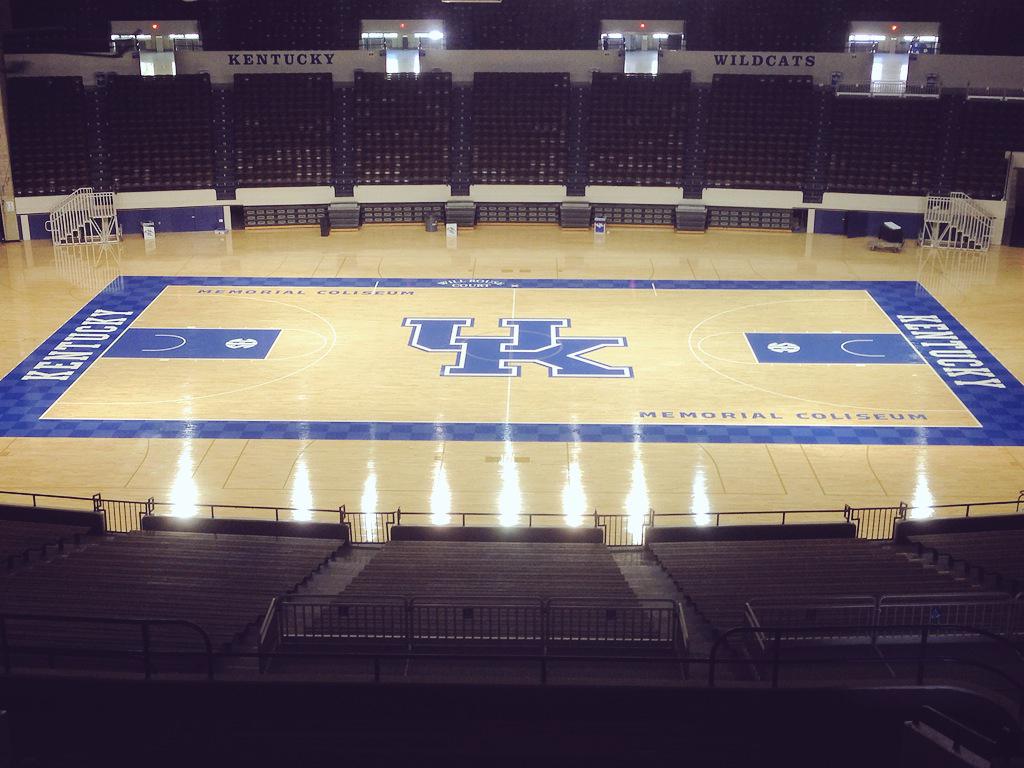 Last night, I shared this picture with you guys of the newly painted court at Memorial Coliseum to point out the new checkered sidelines.
Shoutout to @outRAGEous02 on Twitter for pointing out to me that the UK logo is also different
. UK confirmed the news this morning, and hinted the new logo will also be on the new synthetic turf at Commonwealth Stadium:
The #BBN is amazing. We wanted to wait to show off our new UK logo, but nothing gets past you. UK is making $1.7B of improvements across campus, including #TheNewCWS, football training facility and @UKHoopCats court with the new logo. For now, UK teams & fans will wear the same UK mark they have since '97, but our new playing surfaces will be all about the future.
Here's another view, with the new on top and old on bottom:
What do you think?