This is going to be fun...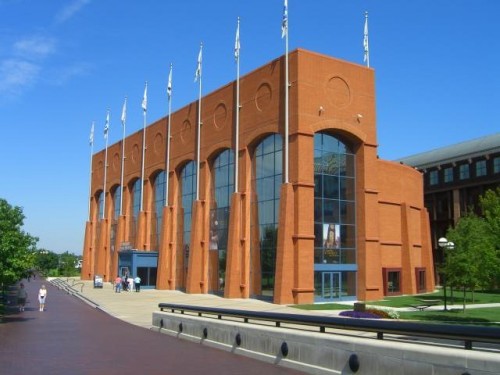 Ladies and gentlemen of KSR nation, I need your thoughts, ideas, suggestions, and, most importantly, your prayers.  Tomorrow morning I will be
invading the NCAA offices in Indianapolis for KSTV
.  Just me, a cameraman, and a mission for justice.  My goal is for a sit-down television interview with NCAA President Mark Emmert, and if that goal is not met, I will preach the gospel to anyone who will listen. I plan to peruse the hallways of the NCAA offices searching for anyone who had a hand in the Enes Kanter decision.  If asked to leave the premises, I will continue to fight the good fight on the public sidewalk.  Though our Enes will never be freed, we still need closure so that our Enes may rest on the bench in peace for the remainder of this season.
Please share any ideas and suggestions for my journey
.  Comment here or e-mail me at 
[email protected]
.  I need a bullhorn so if you're in the Lexington or Louisville area and can make that happen, let me know.  I'd also like to have a fog machine but that's not a necessity. I'm coming for you, Emmert.  Your interview with Seth Davis was not enough for Big Blue Nation.  We want you to say it to our faces. #FreeEnes