Three Kentucky players in the new NBA 2K17 "Friction" trailer
I'm not sure when we got to the point that video games need movie-style trailers, but here we are. NBA 2K17 comes out on September 16, and this morning, the trailer for the game dropped, and surprise,
it features not one, not two, but three former Kentucky Wildcats
. As you can see above, NBA Rookie of the Year Karl Towns made the cut, showing off his signature flex move: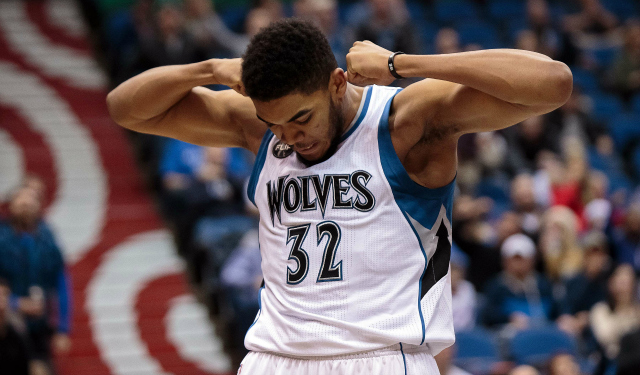 And we get our first "glimpse" of Rajon Rondo in a Chicago Bulls uniform:
And Boogie goes for the tip vs. Boston's Al Horford:
It's insane (and kind of creepy) how realistic video games have gotten in recent years. It's enough to make you long for the days of "NBA Jam" on SNES: https://youtu.be/5mf98dAnQ88 I can hear it now:
"LOOK AT KARL TOWNS, HE'S ON FIRE!!!!!!!"