Thursday's Top 10: Happy Birthday, Forrest Gump!
July 6 holds a special place in my heart as it is the day 
Forrest Gump 
was released to the world some 23 years ago. The greatest film ever made and winner of this year's KSR Movie Bracket was the top-grossing film in 1994, and it has been played in the Franklin household over 500 times since its VHS release in April the following year. It also took home the 1995 Oscar awards for Best Picture, Best Director, Best Actor, Best Film Editing and Best Visual Effects because it's awesome. So celebrate the 23rd birthday of
Forrest Gump 
by watching it today, as I am right now. That's all I have to say about that.  
1. Team USA won first-round game, meets Germany tomorrow.
The Americans handled their business against Mali in Wednesday's opening round of the Round of 16 over in Egypt, winning the game, 117-69. P.J. Washington was the team's leading scorer for a second consecutive game, contributing 20 points on 9-for-12 shooting in only 19 minutes of action. Hamidou Diallo added 14, also in 19 minutes, while Cameron Reddish, Romeo Langford and Immanuel Quickley chipped in 11 points, six points and three points, respectively. The win bumped Team USA into the quarterfinals where Germany awaits on Friday. We were close to seeing Tai Wynyard and New Zealand in that slot, but the Germans held on to advance.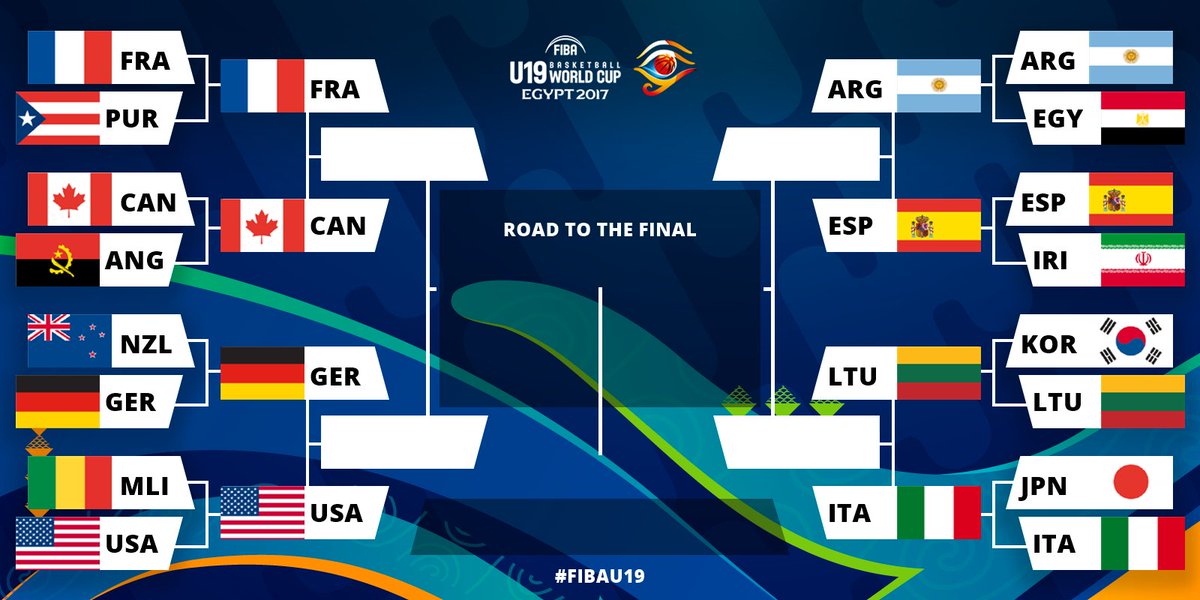 2. What's up with Xavier Peters?
Big Blue Nation got some unexpected fireworks before the fireworks on the 4th of July when four-star linebacker Xavier Peters committed to Kentucky. Peters is a freak of an OLB and the highest-ranked since Micah Johnson, but the excitement didn't last long. Yesterday he tweeted, "I still have to sit down and think about some things" and removed any mention of the commitment from his profile. https://twitter.com/xavierpeters22/status/882668481925312512 Peters is still listed as a commit by the recruiting services, but it doesn't seem as solid as we would like. Justin Rowland over at Rivals.com is hearing there is
pressure from a family member to hold off
.
3. Darius Miller is going back to the NBA to reunite with two former teammates.
A successful couple of years in Germany (two consecutive league titles; MVP in 2016) earned Darius Miller a spot back on the roster of his old team, the New Orleans Pelicans. There's no word on the terms of the deal, but we do know it puts him back with DeMarcus Cousins and Anthony Davis, at least for the meantime. Hopefully he makes the most of the opportunity and becomes a regular contributor for the Pelicans, the team that drafted him in 2012 and waived him in 2014. I guess we'll find out more in October when NBA rosters start to take shape.
4. Here's where you can find the Cats in today's NBA Summer League schedule:
8:00 am -- Miami Heat (Bam Adebayo) vs. New York Knicks 12:00 pm -- Oklahoma City Thunder (Dakari Johnson) vs. Indiana Pacers 2:00 pm -- Detroit Pistons (Derek Willis) vs. Dallas Mavericks) 7:00 pm -- Philadelphia 76ers (Alex Poythress, Aaron Harrison, Isaiah Briscoe) vs. San Antonio Spurs Summer action begins tomorrow for De'Aaron Fox, Skal Labissiere, Dominique Hawkins, Mychal Mulder and Isaac Humphries when the Las Vegas summer league starts up.
5. Adebayo, Johnson among Orlando Summer League leaders:
Wednesday saw 18 points from Dakari Johnson; two points and five rebounds from Derek Willis; 17 points and eight rebounds from Alex Poythress; and DNPs for Isaiah Briscoe and Aaron Harrison.
6. Joel Embiid: "F--- LaVar Ball."
The young Sixers star did not hold back in
sharing his comments on LaVar Ball
. It came in response to Ball saying Embiid and Ben Simmons have never won anything and are always hurt, in response to Embiid and Simmons' draft night tweets about the Balls. Speaking of the Balls, LaVar and his baby boys signed a deal with Facebook for a new docuseries following the family. We shouldn't watch it, but we will.
7. UK cheerleader's wedding photos went viral.
Here's what happens when you have a wedding party full of former UK cheerleaders:
8. Kentucky sending Stephen Johnson, Courtney Love and Mike Edwards to SEC Media Day.
We are sending Nick Roush and Freddie Maggard to cover the entire event. Kentucky is scheduled to follow Alabama on Wednesday of next week.
9. Jimmy Buffett and Riverbend in two days.
Forgive me if I'm distracted as a I man the website today and tomorrow.
10. Mo Egger takes over the KSR reins today.
Cincinnati's own Mo Egger of ESPN 1530 fame will try his hand at filling Matt Jones' shoes on today's edition of Kentucky Sports Radio radio. Give him a listen and a call.