Today On KSR: Citrus Bowl Things To Know, Other Stuff Of Importance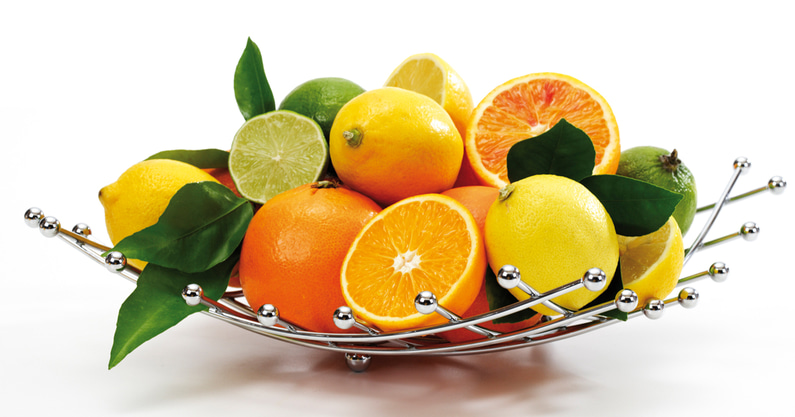 We're taking a little extra vitamin C and fiber with this week's Monday breakfast now that Kentucky Football's trip to the Citrus Bowl is officially official. All 42 college bowl games were announced Sunday afternoon and the Wildcats secured a spot opposite of Iowa in Orlando for the first-ever meeting between the two schools. Kickoff is set for 1 p.m. on New Year's Day.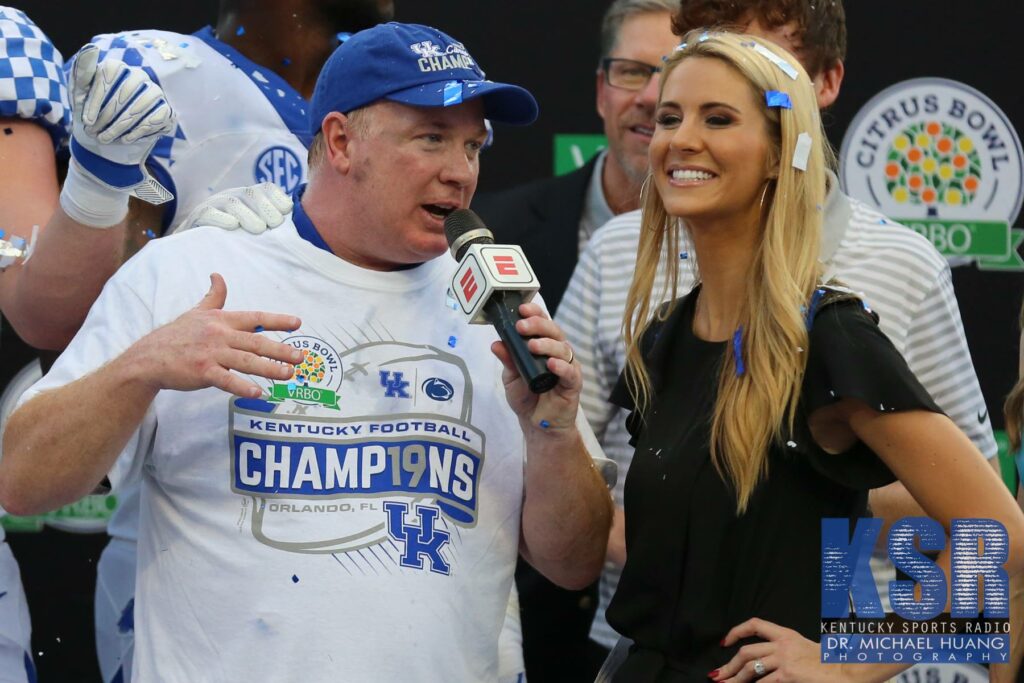 Stoops: "It's an honor to be back in the Citrus Bowl and to play the Iowa Hawkeyes"
Not just another Citrus Bowl for Mark Stoops, he will face his alma mater for the first time as a coach. Stoops was a defensive back for the Hawkeyes from 1986-88 and then got his coaching start in Iowa City as a graduate assistant under Hayden Fry in 1990 and 1991.
"It's hard to put into words what the Iowa program has meant to us," Stoops said of the football program that took in him and two of his brothers. "In the early part of our careers, whether it was playing or getting started in coaching, I remember as a young child, going and getting in the car, playing football games on Friday night, my dad coaching on Friday night. Getting in the car, driving ten hours, arriving in the morning, watching my brothers play, and staying Saturday night, getting back in the car, driving another ten hours back home.
"So just the experience with coach Hayden Fry and all the assistant coaches, the people of Iowa, everybody was just so good to us during our time there. It really helped shape a lot of what we became. And the success we've had has a lot to do with the roots of Iowa, with Hayden and Coach Ferentz and the many talented coaches that were there."
Hear more from Stoops (via phone) in his Sunday press conference below. Veteran players DeAndre Square and Luke Fortner are also included.
Read more on Stoops' connection to Iowa.
Cats up to No. 22 in new College Football Playoff Rankings
Your University of Kentucky Wildcats moved up one place from No. 23 to No. 22 in the College Football Playoff rankings. Iowa is No. 15 in the Week 15 update.
Alabama, Michigan, Georgia, and Cincinnati make up the top four, in that order. They're your four Playoff teams.
Kentucky is the betting favorite
Hours after the official announcement of the Citrus Bowl participants, oddsmakers set the point spread on the game at 1.5 points, Kentucky the favorite (per VegasInsider.com). The total on the game is a very low 45 points because, you know, Iowa Football.
Spread: Kentucky -1.5 | Money Line: Kentucky -125 | Over/Under: 45
The Wildcats went 8-4 against the spread in the regular season.
Citrus Bowl Ticket Information
Kentucky's allotment of tickets went fast once the game was announced Sunday afternoon. However, with a capacity of 65,000 in Camping World Stadium, there are still plenty of seats available throughout the venue.
Here, this map should help you find a spot with like-minded fans: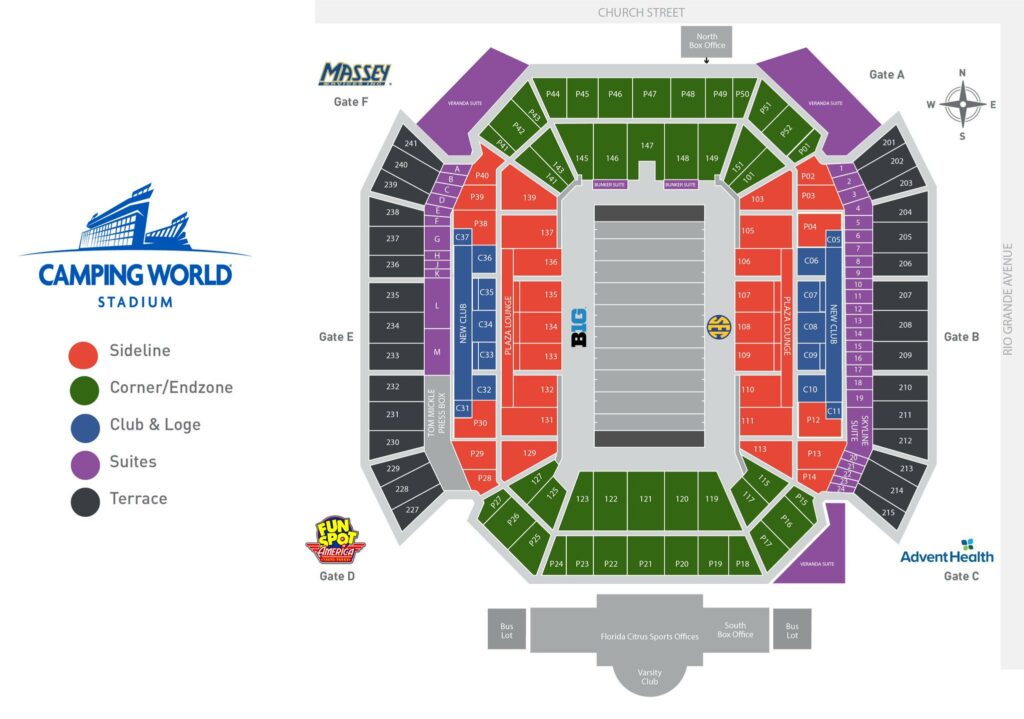 Buy your tickets and learn more over at Bowl Ticket Central at UKAthletics.com.
New KSR Football Podcast incoming
Want more Citrus Bowl talk? Be on the lookout for a new KSR Football Podcast coming your way later this afternoon. Nick Roush, Freddie Maggard, Charles Walker, and I plan to record a new episode to talk more about the 9-3 season and what's ahead in the Citrus Bowl.
Kentucky Basketball took a Sunday field trip
Before John Calipari's Kentucky Basketball team hosts Southern in the debut of the Unity Series, both teams took a bus trip up north for a Sunday afternoon history lesson. Kentucky and Southern coaches, players, and staff met at the National Underground Railroad Freedom Center in Cincinnati to learn more about the Underground Railroad's path to freedom and some of the people of that era who helped the movement.
The inaugural Unity Series tips tomorrow night at 7 p.m. in Rupp Arena with former UK star Sean Woods coaching the visitors from the SWAC. The game is Kentucky's first of five against historically black colleges, and universities, all from the SWAC, in five consecutive seasons.
On Friday, Calipari said, "I am really proud of our leadership for identifying an opportunity to take what we do on the basketball court and leverage it into an annual weeklong event that will have a major impact on HBCUs and their students. My hope is this event not only opens the door for opportunities for students at HBCUs, but that others at our school and across the country will take advantage of the educational opportunities that we will put together to continue the meaningful conversations and changes that have taken place over the last year."
Sean Woods will co-host tonight's call-in show with Calipari
Coach Cal will have lots more to say about the trip to Cincinnati and the Unity Series when he sits down with Tom Leach for his Monday evening call-in show. Joining him on the airwaves this evening will be Sean Woods, head coach of the Southern Jaguars and an Unforgettable in the Kentucky program.
Woods and Calipari will be on the UK Sports Network airwaves tonight at 6:30 p.m. while the two teams eat a Malone's dinner together.
Tomorrow's game will air on the SEC Network.
Kentucky Women's Basketball beat Merrimack College
The Merrimack Warriors from the Northeast Conference were no match for 16th-ranked Kentucky and Rhyne Howard. In fact, Howard moved to fourth on Kentucky's all-time scoring list with 21 points in Kentucky's 90-56 win in Memorial Coliseum on Sunday. Howard passed both Makayla Epps and Leslie Nichols with a total of 1,799 points. Victoria Dunlap is the next to catch with 1,846 points while Valerie Still holds a comfortable lead in first at 2,763 career points.
Kentucky WBB returns to action Thursday night against DeWayne Peevy's DePaul. It's a Rupp Arena game.
The KSR Road Trip has its first stop.
This coming Friday, the Kentucky Sports Radio radio crew will leave Lexington for Las Vegas by way of several states that aren't exactly on the way. We now know our first stop will be in Normal, Illinois for a Friday night of normalcy to kick things off. Please send us your Normal food and fun recommendations if you got 'em.
Tune in to KSR at 10 a.m.
Coming up at 10 a.m., you'll want to turn your radio or radio streaming device to one of KSR's many affiliates to hear a busy day on Kentucky Sports Radio. Matt Jones, Ryan Lemond, and I are together at the KSBar and Grille Studio to preview the Citrus Bowl and our upcoming cross-country trip to the CBS Sports Classic.