Today on KSR: Groundhog Day
[caption id="" align="alignnone" width="1280"]
Medium
[/caption] It's February 2, which means it is LIT at Gobbler's Knob near Punxsutawney, Pennsylvania.  The all-night celebration ended this morning around 7:30 when Phil saw his shadow.  Bundle up, there's six more weeks of winter (and only six more weeks until the first round of the NCAA Tournament). It's hard to be sad there will be six more weeks of winter when Punxsutawney Phil is so darn cute.
Coach Cal Previews Mizzou Road Trip
This afternoon John Calipari is set to meet with the media around 1:00 to talk about tomorrow's game at Missouri.  Hopefully Coach Cal has recovered from his early week illness.  He wasn't looking too hot on Tuesday.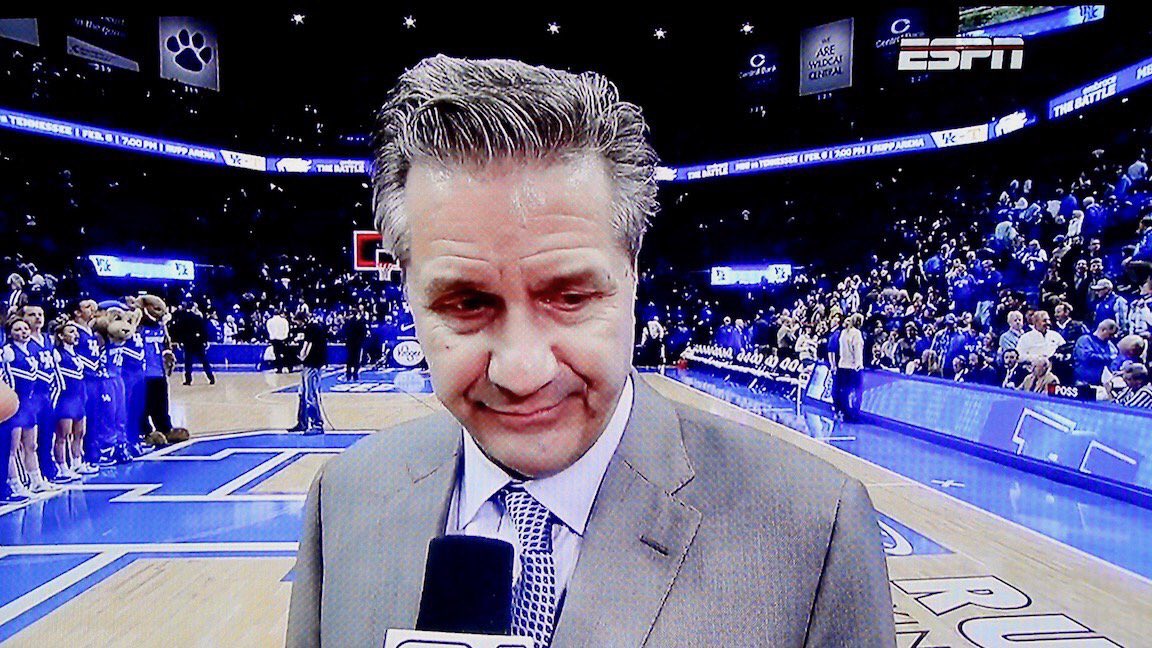 Mark Stoops has Completed his Coaching Staff
After hiring Michael Smith to replace Lamar Thomas as the wide receivers coach, Mark Stoops picked his tenth and final assistant from the Indianapolis Colts.  Brad White will coach outside linebackers for the Cats.  The addition of White moves his Wake Forest defensive coordinator, Dean Hood, back to the secondary. "When I talked to Brad, he impressed me with his expertise, his NFL experience and what a very, very good technician he is,"
said Stoops
, who did not know White prior to the hiring search. "Brad came highly recommended from people I know at Indianapolis. In addition to his knowledge of coaching linebackers, he has 'big picture' expertise. "I'm also excited about hiring Brad because it will enable us to move Coach (Dean) Hood to the secondary, where he will assist Coach Clink (Steve Clinkscale). Dean has been a defensive backs coach for most of his career."
The Cats Finally Got Their Bowl Gifts
Lynn Bowden can't wait to open up that PS4.
Bowl gift delivery day! Thank you @MusicCityBowl ? pic.twitter.com/6HJPhah5av

— Kentucky Football (@UKFootball) February 1, 2018
UK Hoops Wins Another One
The Kentucky women's basketball team is on a roll.  Last night's 65-48 win over Auburn is the Cats' third consecutive win.  Maci Morris scored a team-high 18 points to surpass the 1,000 for her career.  She's the 33rd player to enter UK's 1,000-point club. Kentucky returns to action at home on Super Bowl Sunday against LSU at noon.
Murray, Booker are in All-Star Weekend
Injuries have taken two Cats, Wall and Cousins, out of the All-Star Game.  In their place, we have a pair of Wildcats performing prior to Sunday's All-Star Game.  A third-place finisher in last year's three-point contest, this year Devin Booker is gunning for the top spot.  Prior to the shoot-out, Jamal Murray will participate in the Taco Bell Skills Challenge.  Steven Adams will tell you Mr. Murray has some skills.
MAN DOWN pic.twitter.com/yL43c9PsVO

— Denver Nuggets (@nuggets) February 2, 2018
Boogie is on his way BACK
https://twitter.com/boogiecousins/status/959142206085914625
One Week till the Winter Olympics
The opening ceremonies in Pyeongchang are just seven days away.  Hard to believe, right?  In honor of the event, it's time to share everyone's favorite feel-good storyline:
condoms
.  The Olympic Village that hosts the athletes has been stocked with 110,000 condoms, 10,000 more than were provided by the Russians in Sochi.  I can't leave you with that story on a Friday, so here's what the medals will look like at this year's games.
[mobile_ad]