Today on KSR: Ice, Ice Baby
A layer of frost covered the entire Commonwealth this morning.  That's stupid.  It's supposed to be fall, not winter.  Unfortunately, you have to get used to it.  Saturday night will not feel much different, with temperatures expected to creep down into the low-40s at Kroger Field.  I don't remember football weather being this cold.
SEC Tip-Off Wrap Up
T.J. Walker went ham in Birmingham.  If you missed any of his work from throughout the day, you can find it
all in one place
.  If you prefer your recaps in short video form, this oughta do it. https://twitter.com/KentuckyMBB/status/1052710859376594944
Hear from Mark Stoops
Kentucky's head coach, one of 20 finalists for the Bear Bryant Coach of the Year award, will speak to the media today for the final time before the Cats take on Vanderbilt.  After two weeks of talking, there probably isn't much more Stoops can say aside from an updated injury report.  I'd wager a significant amount of money he says Drake Jackson and Naasir Watkins are expected to play Saturday.
Skyline Loves UK
The Lexington location has used its sign to support the football team all fall.  This week they're letting Terry Touchdown know they've still got his back.
Cats on Cats
Last night we saw the first full slate of NBA games in the 2018-19 season.  A couple of Cats were pitted against one another.  Alex Poythress (Hawks) took on Enes Kanter and Kevin Knox (Knicks), Eric Bledsoe (Bucks) battled Michael Kidd-Gilchrist (Hornets) and Shai Gilgeous-Alexander (Clippers) scored his first career bucket on another Cat, Jamal Murray (Nuggets). https://twitter.com/LAClippers/status/1052758819367866368 We'll have more on how each Wildcat fared in their first game later in the day.  If you want to watch every game, you can get a seven-day free trial of NBA League Pass
here
 through October 22.
Boogie: The Face of Puma
Nike did not match the offer Puma gave DeMarcus Cousins, which means that yesterday Boogie officially became the face of the brand.  Back in the basketball market for the first time in 20 years, Cousins and Kevin Knox will rock the Puma Clyde Court.  They are not too shabby if I do say so myself. [caption id="" align="alignnone" width="383"]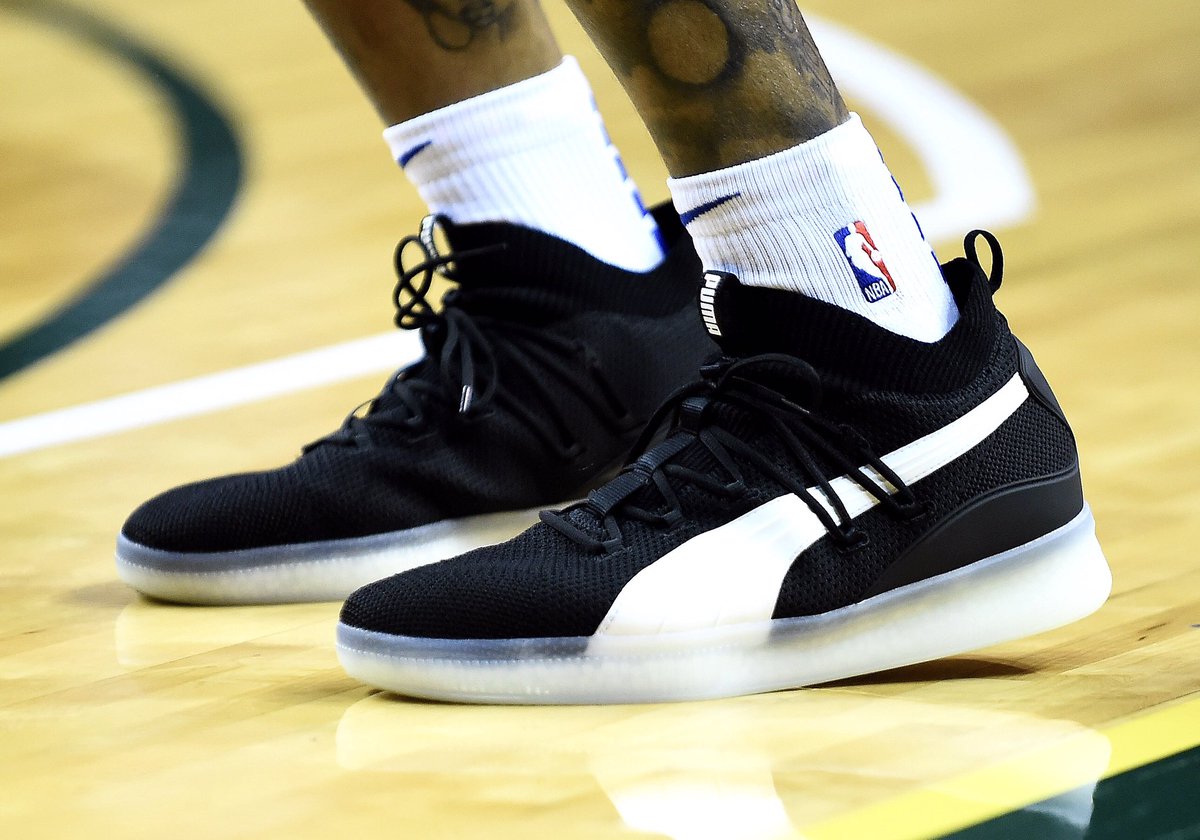 @NickDePaula
[/caption]
Sports on TV
7:30: Georgia State at Arkansas State on ESPNU
8:09: Red Sox at Astros on TBS (Sox lead 3-1)
8:20: Broncos at Cardinals on Fox
9:00: Stanford at Arizona State on ESPN
Everything Must Go
If you can't have another UK logo in your house, at least Kentucky fans in Louisville can wipe their dirty feet on a dirty bird's face. [caption id="" align="alignnone" width="900"]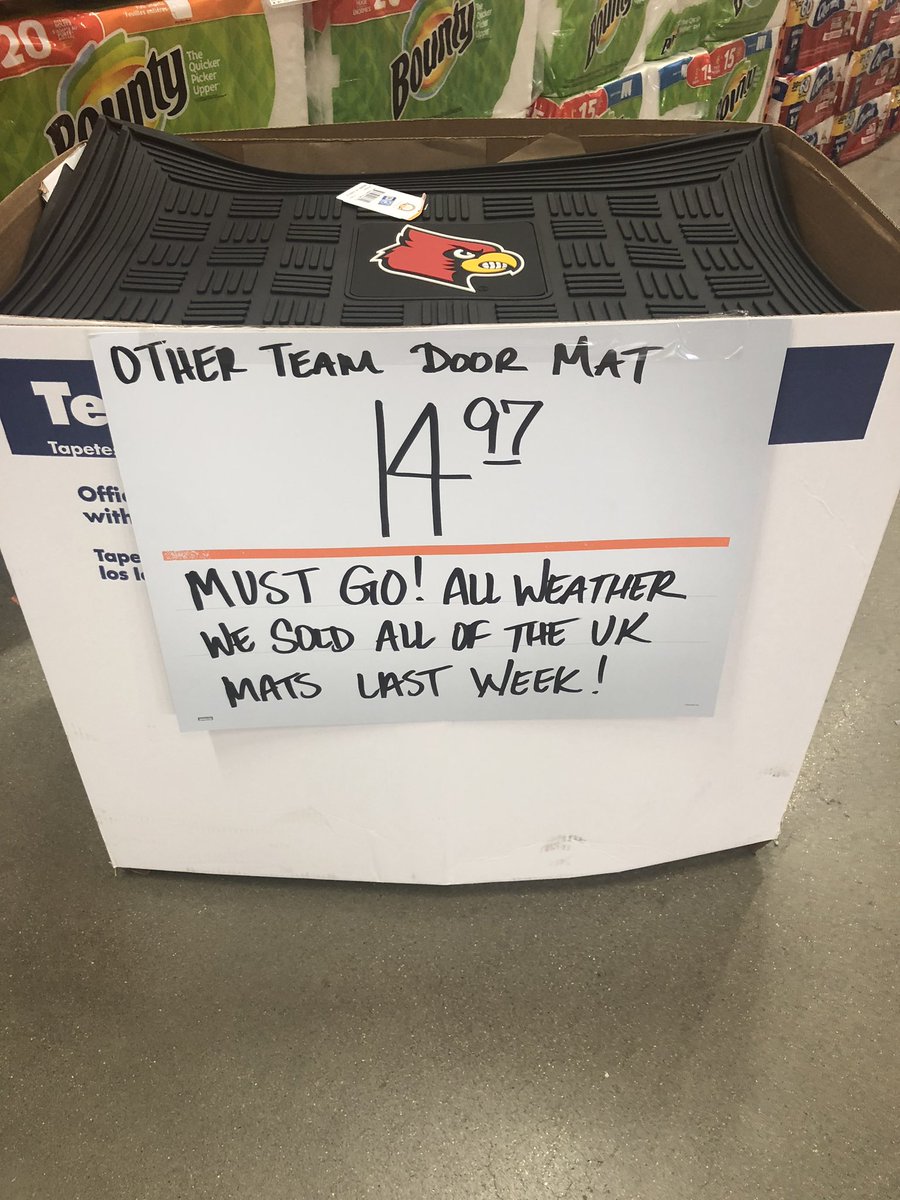 @KYbucs
[/caption] [mobile_ad]