[caption id="" align="alignnone" width="1600"]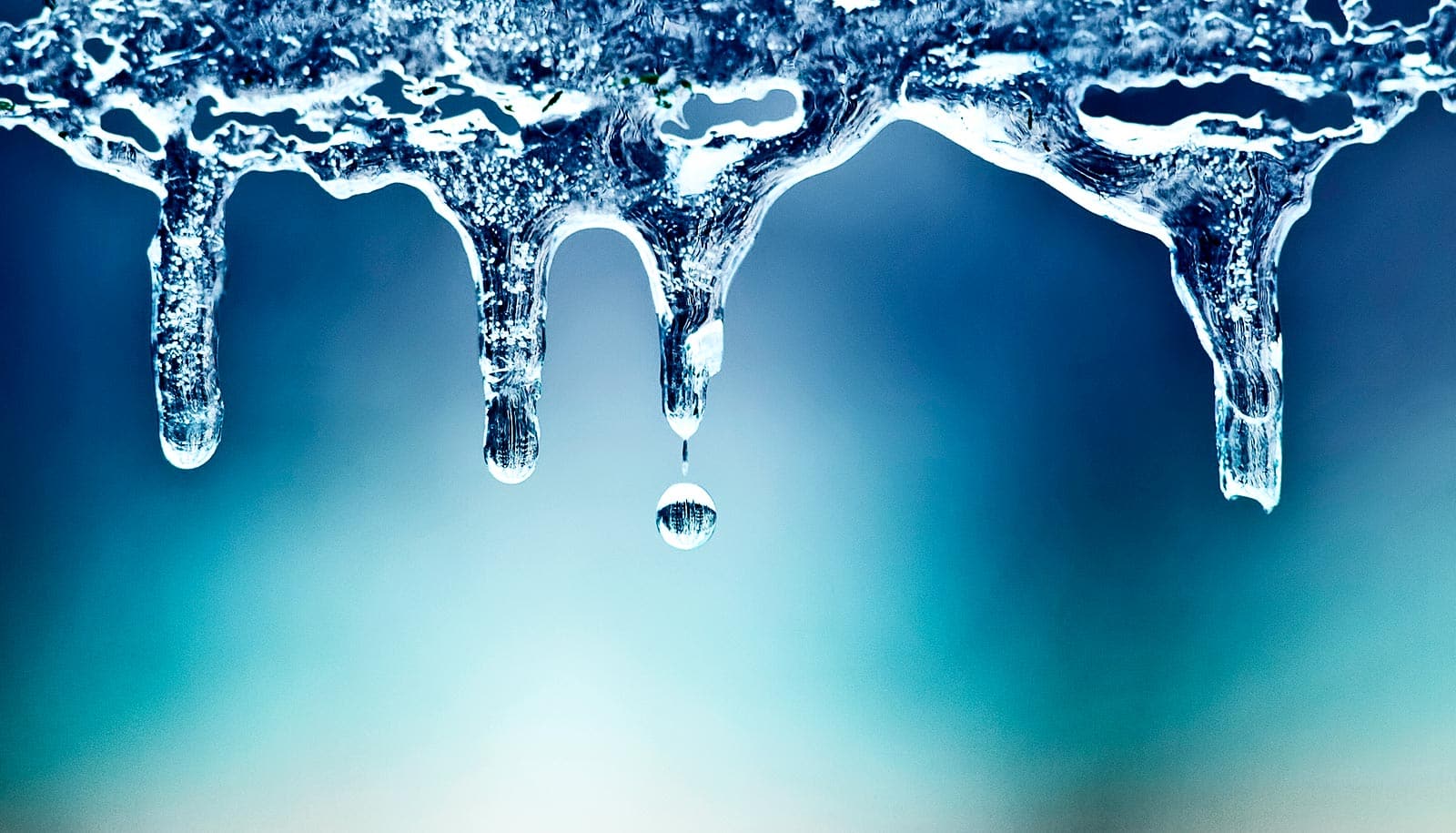 Getty Images
[/caption] Winter weather has struck the Commonwealth. A mix of ice and rain fell across Kentucky yesterday evening. The wintry mix created chaos on the highways and knocked out power for thousands of homes (including mine). UK athletic programs were not immune to the ice.  The football team practiced through it for a half an hour, well before the basketball team took the court in front of an empty Rupp Arena.  The masses simply didn't want to risk it to watch the Cats blow out North Dakota.
The announced crowd of 18,555 that did make the trip to Rupp was treated to the best performance of Kentucky's young season.  Kentucky rolled North Dakota 96-58 to leave fans satisfied. [caption id="" align="alignnone" width="1200"]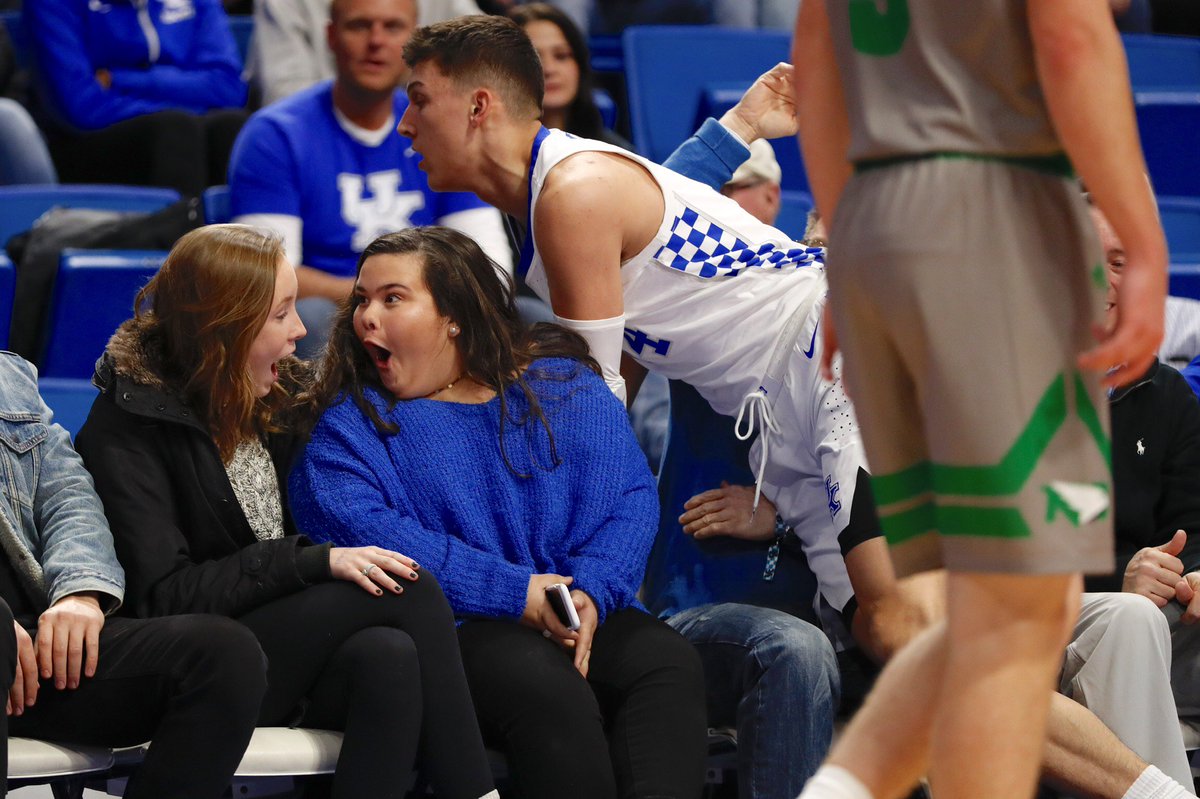 @KentuckyMBB
[/caption] But wait, there's more!  Check out Dr. Mike's best photos from the Wildcats' win.
P.J. Washington, BACK
Kentucky's best returning playmaker from 2018 had a slow start to his sophomore season.  Beleaguered by foul trouble throughout the first two games, the P.J. Washington we were waiting for showed up to dominate North Dakota. We saw some of Washington's trademark physical play in the 25-point, 7-rebound performance, however, the most intriguing part of P.J.'s game came from the outside.  Washington knocked down a career-high four three-pointers and only missed four shots from the field.  Washington returned to showcase his perimeter skills.  Some doubted how much he had in his arsenal.  If Washington can replicate that offensive efficiency, he's going to be an impossible matchup for opponents.
Defensive Intensity
Kentucky blitzed opponents in the Bahamas with pressure defense.  Absent from the first two games, John Calipari saw the team take steps forward vs. North Dakota. "I liked the fact that we turned somebody over finally," John Calipari said after the game. "I've gone back to old school, here's how we're doing this, and I'm holding them accountable." Twenty North Dakota turnovers turned into 31 points and plenty of highlights from the Wildcats. https://www.youtube.com/watch?v=1Xolv6H-_Co
Tyrese Maxey makes it Official
The five-star guard from Texas was the first Kentucky commit to put pen to paper.  Maxery had this to say shortly after signing: "Growing up watching Coach Cal-led teams, all the way back to Memphis, he always lets his guards play," Maxey said. "He has a track record of developing guards and helping them reach their potential. I want to be coached and I know Coach Cal will push me and hold me accountable. I'm happy to be a part of this great tradition." Dontaie Allen is expected to follow suit tomorrow in a signing day ceremony at Pendleton County High School.  Kahlil Whitney's mother
told KSR
he will wait until the spring to sign.
UK Hoops at Rupp
Matthew Mitchell's team will take the Rupp Arena court tonight at 8:30 to play the Virginia Cavaliers.  
Tickets are only $3
and one lucky student in the stands will leave with spring tuition paid in full.
No Hami!
Hamidou Diallo has had an excellent start to his rookie season, but that does not make him immune to rookie moments. https://twitter.com/HoHighlights/status/1062910640480751616
Football Finalists
The college football award watch lists are narrowing their focus and a few Cats made the cut. Josh Allen is up for two awards.  The senior outside linebacker is one of five finalists for the Nagurski Award, given to the nation's top defensive player.  He also is only one of five defenders in play for the Walter Camp Player of the Year, given to the nation's top football player, offense or defense.  Last year Baker Mayfield took home the hardware. Benny Snell is one of ten semifinalists for the Doak Walker Award, given each year to the nation's top running back.  A year after Courtney Love won the Wuerffel Award, his former roommate has been nominated for a service award.  C.J. Conrad is one of six finalists for the Pop Warner College Football Award, given to a student-athlete who excels on and off the field, and serves as a role model in the community.
Senior Day Prep
I wasted too much time yesterday
fighting the haters and losers
, of which there are many.  Today will be the first of three days on KSR dedicated to the senior class that has altered the course of the Kentucky football program forever. [mobile_ad]