Today on KSR, powered by DRAFT: Gameday Eve
A message from our friends at DRAFT:
DRAFT is the only place where you can play in daily fantasy football snake drafts for real money!
The average draft takes under five minutes, so you're in and out in no time. Just pick 5 players and cheer for them in real-time as you watch the winnings rack up.
For a limited time, our readers will receive a FREE $3 Entry with first deposit. But you have to use the promo code 'KSR'. That's right — play a real money game for free just by using the promo code 'KSR'!
Just search DRAFT in your app store or go to playdraft.com/ksr. Come play free right now with promo code 'KSR.
There's a reason DRAFT is the highest rated fantasy football app on Android and iOS. Join now and claim your free entry!
---
We're only one day away from Kentucky vs. Southern Miss
It's been a long, long offseason, but tomorrow, Kentucky football is finally back. Last night, Mark Stoops told reporters he thinks his team is ready for the season opener in Hattiesburg:
"It's been a good, solid week of preparation. We really like the way things have gone. They had a good practice on Wednesday. They're excited and ready to go. That first day of high-intensity work of game week, there's a lot of information. But I feel good about it right now; I feel like our team is really focused. They've worked hard [and] we're relatively healthy, outside of the two guys we lost early in camp. We're excited and ready to go."
Same. The team will travel to Hattiesburg today, but the equipment truck has already arrived at M.M. Roberts Stadium:
Make sure you can actually see the game
The game will be televised on CBS Sports Network, and if you're wondering whether or not you get that channel, Nick Roush put together a good rundown of your viewing options:
R.J. Barrett begins his official visit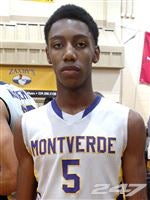 The No. 1 player in the 2018 class arrives on Kentucky's campus today for his official visit. I detailed the importance of the visit last night, but quite simply, it boils down to this: Duke and Kentucky are the favorite for Barrett right now, and the last thing the Cats and Calipari need is the Blue Devils landing another No. 1 prospect. It's significant that Kentucky got Barrett's first official visit, so let's hope Calipari can set the bar way high this weekend.
In other recruiting news, Immanuel Quickley begins his official visit to Kansas today. Kentucky is still the overwhelming favorite for the 2018 point guard, who will visit Miami on September 9 and Lexington on September 16.
Hattiesburg Weather Update of the Day
The weather looks pretty perfect for tomorrow's game, with a high of 85 and no rain in sight:
New podcasts dropping
Technical difficulties in Mississippi delayed the release of the Depth Chart podcast, but it went up late last night, and later today, a new episode of The OTT Podcast will also be released. Fake Barney joined me for this one, and while we've certainly had some ridiculous debates in the past, this one might take the cake. Refresh your KSR feed in just a bit to hear it for yourself.
High school football scores from last night
Several high schools across the state moved their games to last night to avoid heavy rain from Tropical Storm Harvey. I'm very happy to report that my Danville Admirals got the best of Boyle County in the title town showdown thanks to a last second 45-yard field goal by Nathan Hazlett, who showed up at halftime after playing in the soccer team's game vs. Boyle across town:
Danville kick is … GOOD! Forty seconds left for Boyle to answer. Danville leads 10-7. pic.twitter.com/HOLJSczvco

— Josh Moore (@JoshMooreHL) September 1, 2017
Other scores from across the state:
Anderson Co. 21, Mercer Co. 19
Bardstown 42, Marion Co. 13
Bath Co. 32, Powell Co. 27
Bell Co. 47, Pike Co. Central 26
Bellevue 26, Bishop Brossart 17
Bracken Co. 39, Pendleton Co. 6
Bullitt Central 27, Lou. Southern 0
Bullitt East 56, Spencer Co. 8
Danville 10, Boyle Co. 7
Edmonson Co. 48, Grayson Co. 0
Fleming Co. 21, Greenup Co. 17
Gallatin Co. 24, Cin. Finneytown, Ohio 7
George Washington, W.Va. 14, Ashland Blazer 7
Hurricane, W.Va. 17, Paintsville 13
John Hardin 28, Daviess Co. 26
LaRue Co. 49, Thomas Nelson 14
Lou. Atherton 61, Lou. Shawnee 0
Lou. Ballard 34, Collins 28
Lou. Fairdale 47, Nelson Co. 18
Lou. Iroquois 6, Lou. Valley 2
Lou. Jeffersontown 40, North Bullitt 25
Lou. Ky. Country Day 52, Washington Co. 6
Lou. Moore 42, Lou. Seneca 6
Lou. Pleasure Ridge Park 21, Lou. Eastern 0
Lou. Waggener 65, North Oldham 13
Lynn Camp 39, Jackson Co. 14
Nicholas Co. 19, Fairview 6
Owen Co. 21, Newport 12
Phelps 18, Sheldon Clark 8
Raceland 35, West Carter 0
Ridgeview, Va. 34, Shelby Valley 6
Rockcastle Co. 43, Whitley Co. 35
S. Point, Ohio 20, Boyd Co. 12
Scott Co. 71, Highlands 20
Union Co. 49, Webster Co. 0
Freddie Maggard News of the Day
Yesterday, UK announced that Freddie will serve as a sideline reporter this season for the UK Sports Network, yet another role for our media darling. Freddie and Dick Gabriel will bring you the latest info from the sidelines during the game while Tom Leach and Jeff Piecoro call the game from the booth. Freddie will also continue to serve as the analyst on the "Texas Roadhouse Countdown to Kickoff" alongside host Christi Thomas, which will air two hours prior to kickoff.
Freddie is everywhere, folks, which is an awesome thing.
Football is back video of the day
B1G FOOTBALL BACK 💥 pic.twitter.com/cPTzrXqY4r

– Alex Roux (@arouxBTN) August 31, 2017
That's better than coffee.
The KSR Crew is in Hattiesburg
If you're in the area, come on out to Mugshots to enjoy the show, which will include plenty of stories about their trip to Scooba to watch East Mississippi Community College play last night.