Today On KSR: The Monday Morning After
Mondays are much easier coming off a Kentucky football win like the one we witnessed on Saturday. Big Blue Nation is still riding high after seeing its Cats run right over a very good Mississippi State team to go to 4-0, and we can now start dreaming big dreams about this team's potential for the season. So put your feet on your office desk, tell your boss you're not in the mood for any crap today, and keep smiling because it's a great time to be a Wildcat.  
Mark Stoops' Monday press conference should be fun.
It's Monday, which means Mark Stoops will chat with the media at noon today in his weekly Monday press conference. The subject matter will of course be Kentucky's big win over Mississippi State and the challenge ahead in South Carolina to potentially go 5-0.
We'll have the live stream right here on Kentucky-Sports-Radio-dot-com, so check back during your lunch break to hear Stoops' comments.
Stoops' Monday press conference was moved to Tuesday. You can still hear his call-in show tonight.
Kentucky is ranked No. 17 in the country.
Kentucky is ranked for the first time since 2007 after sliding into the Top 25 on Sunday. The Cats are ranked No. 17 in both of the polls.
Hey, look, UK is in The New York Post!
When you have two outright wins as heavy underdogs in your only two conference games, you earn some love in 
The New York Post. 
Kentucky is part of a new story called "
Two basketball schools are taking college football by storm
," along with Syracuse. That's pretty cool, right?
Kash Daniel's interview after the game was amazing.
If you haven't seen Kash Daniel eating a chicken sandwich while talking about Kylin Hill, Lee Corso and the Mississippi State line, drop what you're doing right now and hit play. It's so good.
The Cats are the underdog again.
Despite the new ranking and the two upset wins against ranked teams on the resume, Kentucky will still play the underdog role in its next game. South Carolina opened up as a two-point favorite when the line was released Sunday afternoon. It has already been bet down a point in most places. No love from the desert.
The Big Blue Madness Campout is this week.
Reminder: At the request of campus public safety officials, fans wishing to line up ahead of time at Memorial Coliseum for ticket distribution are asked to do so no earlier than 5 a.m. on Wednesday. The tickets will be distributed Friday at 10 p.m.
Tiger's all the way back.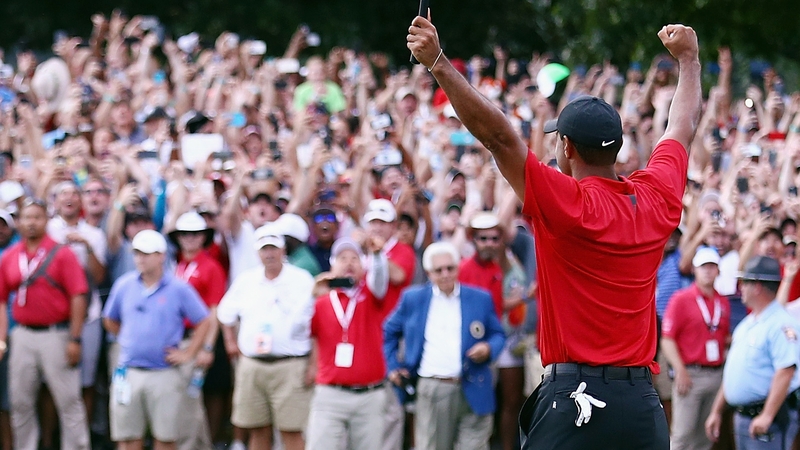 What a fun weekend in sports.