Today on KSR: The Unofficial Start of the Summer
[caption id="attachment_300289" align="alignnone" width="612"] Getty Images
[/caption] Typically Memorial Day weekend is a celebration of the start of summer. It's a time to rejoice because school is out of session in the foreseeable future. This year we're celebrating at the start of Memorial Day weekend because we know that some will soon return to school. Friday afternoon the SEC announced athletes can return to campuses beginning June 8. Even so, UK director of athletics Mitch Barnhart said the date the Wildcats will return to campus not yet been determined. "With the NCAA and SEC approving a return to activity, we will now work with our partners at the state and local government and university levels to determine the date that our student-athletes will come back,"
Barnhart posted on social media
. "We will not compromise the safety and well-being of our student-athletes in this process, taking all possible precautions. Once we take this important step in returning to activity, we will shift our focus to preparing to return to play and bringing the entire UK family – student-athletes, coaches and fans alike – back together this fall in a responsible and safe way." The SEC presidents and chancellors voiced their approval a day after the NCAA gave football, men's and women's basketball the green light to return. Why only those three sports? Well, we no longer have to ask that question. Less than 24 hours later they abolished the sport-specific moratorium, allowing schools to create specific plans as to which sports can return to campus first. Even if they aren't on campus, athletes are putting in work. Terrence Clarke and B.J. Boston were in the lab late last night. https://twitter.com/bboston_/status/1264107580558696449 You don't have to spend this Memorial Day weekend working as hard as the future Wildcats. You could relax by a warm body of water or pop on one of
Freddie Maggard's favorite war movies
. No matter how you celebrate, stay safe.
Prayers Up to Chris Oats 
Matt Jones reported Friday night that the Kentucky linebacker has been hospitalized with a non-COVID-19 medical issue. The good news -- he will soon be moved to a rehab facility. Outside of that, we have no further details to share at this time. The KSR family is keeping Oats and his family in our prayers.
KSBar is Open for Customers
Two big steps to reopen Kentucky happened Friday. Gatherings of ten people are now permitted and restaurants across the Commonwealth opened their doors to customers for the first time in over two months. Like every other restaurant in the Bluegrass, indoor seating is limited, but there's plenty of room for you to dine outside.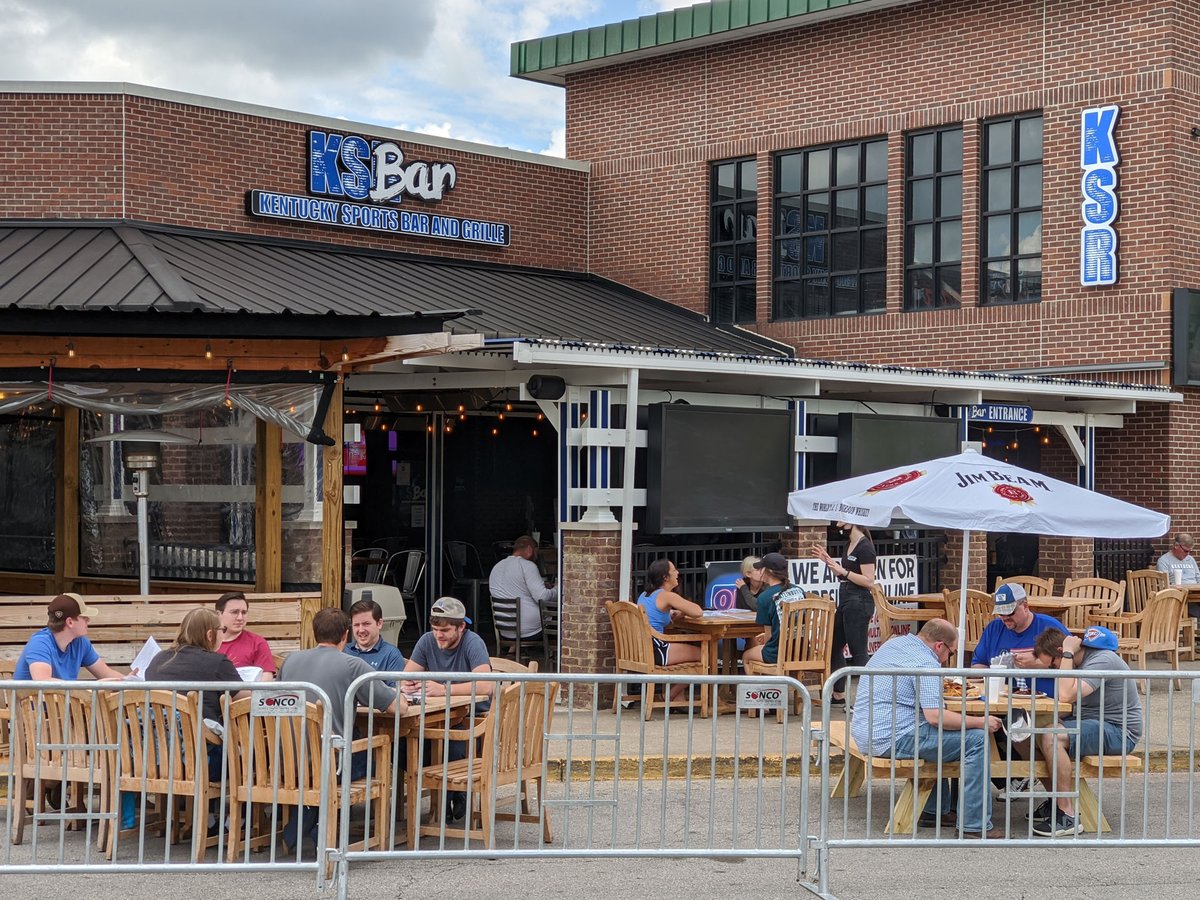 To save a spot inside you can now reserve a table online at
KSBarTable.com
 from 4 p.m. to close. Not ready to return to dining out just yet? You can still order carry-out or curbside pick-up in the KSR app or by calling (859) 554-6081.
Kentucky makes the cut for Kuminga
The Wildcats are one of five finalists for the top-ranked player in the class of 2021, Jonathan Kuminga. Only four of the finalists are college. The G-League will be an option for Kuminga, alongside Kentucky, Duke, Auburn and Texas Tech, the same school his older brother attends. This recruitment has gone back and forth quite a bit. It would certainly be special if it ended with Kuminga in Kentucky blue and white.
Matt Winn Day at Churchill Downs
The Grade 3 stakes race for three-year-olds has never featured such high quality competition. That's because this year it will serve as a Kentucky Derby prep race, headlining an outstanding race card that features five stakes races. Bust open that TVG app and prepare to win some money. Never used the app before? Sign up with
my referral code
and your account will be $25 richer.
One Week Meet Coming to Keeneland?
The racecourse in Lexington has submitted a request for a five-day simmer meet from July 8-12, giving horsemen an opportunity to run the track's top race, the Blue Grass Stakes. Even though spectators will not be allowed inside, it will warm the hearts of many just to see horses running at the beautiful venue.
Drake Jackson: America's Most Valuable Center
Don't believe me? Believe Pro Football Focus. https://twitter.com/PFF_College/status/1263907983743946755 The football outlet that grades individual performances on a game-by-game basis is a BIG fan of what UK is bringing back next season. Jackson is the third UK offensive lineman they've highlighted this offseason. They've also gone on social media to praise UK's pass defense and premier pass rusher, Boogie Watson. Don't Geek.