Today on KSR: Cats smash Fairleigh Dickinson In what might have been the most complete performance of the young season, the Kentucky Wildcats defeated Fairleigh Dickinson to grab their seventh win of the season.
EJ Montgomery has dominating performance
In the Cats' 83-52 win over FDU, sophomore EJ Montgomery had a career-high 25 points while also pulling down nine rebounds. Kentucky head coach John Calipari said, "He's being more confident. He's playing more physical. But like I told him, I said he exchanged baskets too many times today. Like we're going to be playing teams where you have to fight to stay in front, to go grab balls with two hands." With the injury to Nate Sestina, Kentucky really needs Montgomery to step up in a big way. This cannot turn into a one-game spurt and must be done against against Georgia Tech and Ohio State over the next two weeks. In addition to the sophomore's big day, Nick Richards had a double-double with 12 points and 10 rebounds as did Ashton Hagans, who added 11 points and 11 assists.
UK Volleyball to the Sweet 16
[caption id="attachment_275112" align="alignnone" width="600"]
@KentuckyVB[/caption] Continuing in their winning ways, the UK Volleyball team swept Michigan at Memorial Coliseum yesterday to advance to the Sweet 16. The (8) Cats will now travel to Waco, Texas for a matchup against (9) Washington with the winner of that game facing either (1) Baylor or (16) Purdue. For more on the win over Michigan,
you can click here
.
LSU wins SEC Championship
[caption id="attachment_248490" align="alignnone" width="600"]
(Derick E. Hingle-USA TODAY Sports)[/caption] LSU came in with a chip on their shoulder. The CFP committee had dropped them to the #2 spot in the rankings despite the Tigers not having a loss on the season or a game that was really ever in doubt. A game with #4 Georgia was the perfect opportunity to prove the committee wrong and hopefully leapfrog Ohio State in the playoff rankings. Joe Burrow and company did more than just take care of business as they blew out Georgia in what was practically a home game for the Bulldogs. Burrow passed for just shy of 350 yards and four touchdowns in the 37-10 win. The Heisman trophy favorite also made one of the top plays of the entire college football season by extending a play. https://twitter.com/CBSSports/status/1203463870704013312 C'mon down to Cincinnati, Joe! #BungleForBurrow
Three Teams win KHSAA State Championships
[caption id="attachment_275070" align="alignnone" width="600"]
@AlexWalkerTV[/caption] Three more teams joined Belfry and Pikeville as KHSAA State Champions with Somerset, Johnson Central, and Covington Catholic all picking up wins at Kroger Field on Saturday. The wins were not without some controversy as Somerset was granted an untimed down after a pass interference penalty was called in the end zone on a Hail Mary attempt by the Briar Jumpers. You be the judge, pass interference? I am leaning towards yes, but that is a rough way to end a game for Mayfield. https://twitter.com/KySportsRadio/status/1203441737856946177 After the penalty, Somerset scored on the next play with no time remaining to claim the 2A state championship. Today, an all-Louisville matchup takes Kroger Field as Male and Trinity will kick off at 2pm in the 6A championship. The Bulldogs won the matchup between the two teams earlier this season by a final of 20-17.
WKU upsets Arkansas; Butler over Florida
[caption id="" align="alignnone" width="553"]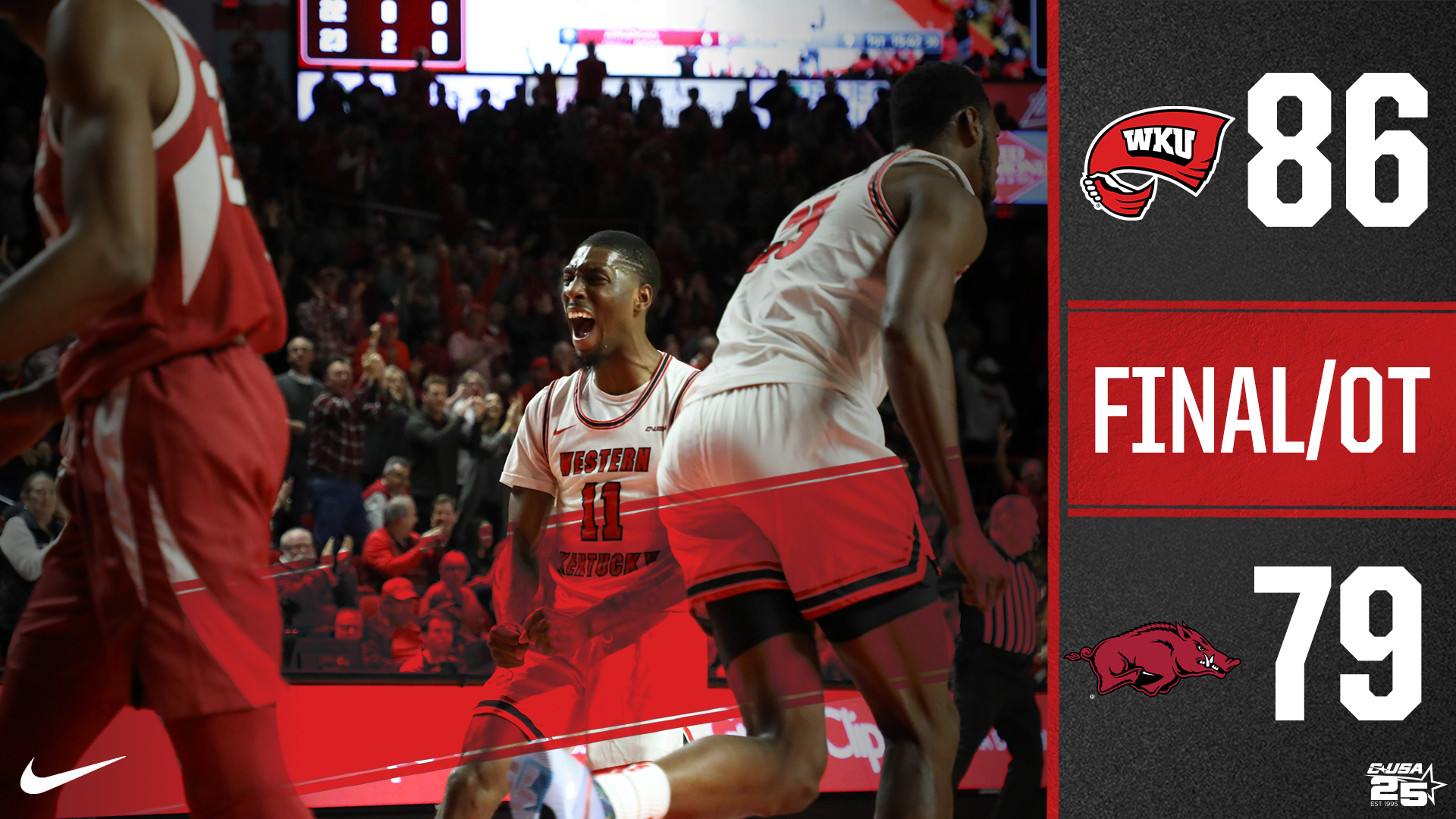 @WKUBasketball on Twitter[/caption] Definitely have to give a shoutout to my alma mater for an 86-79 victory over Arkansas at Diddle Arena last night. WKU and the Razorbacks signed a deal that allowed for a home-and-home basketball series between the two teams and a home football game for Arkansas. The best part? WKU won all three games. In another tough road loss for the SEC, Florida was toppled by Butler 76-62. The Gators are struggling mightily to start the season and I am not sure anyone can really point to a specific reason why. In other SEC games, Missouri defeated Temple on the road 64-54 while Ole Miss ran past CSU Bakersfield 83-67.
Kiffin to Ole Miss; Norvell to FSU
[caption id="attachment_275021" align="alignnone" width="600"]
Kevin C. Cox | Getty Images[/caption] I enjoy the college football coaching carousel probably more than the average person should, but yesterday was a big day for it. Immediately following Florida Atlantic's blowout win in the C-USA Championship game, Ole Miss announced Owls' head coach Lane Kiffin to fill their vacancy. https://twitter.com/OleMissFB/status/1203442835866832896 Kentucky travels to the Grove in 2022 to face the Rebels; any chance Kiffin is still there? While not official yet, it does seem like Memphis head coach Mike Norvell is on his way to Florida State as well. This does all but solidify that Mark Stoops will be back next season. With all of that being said, something to keep an eye on is Eddie Gran and the new vacancy at FAU. Gran is a South Florida guy and that would be a very attractive G5 job that is coming off conference championships two of the last three years.
---
That is all of the news you need to start your Sunday. May your NFL team win (unless they're the Browns and then I hope they lose) and your fantasy teams succeed! Go Cats!