Tom Crean is a little too obsessed with "positionless" basketball It's been a while since we've all gathered 'round and laughed at Tom Crean, so why don't we take a moment to do just that?
John Calipari's been hammering "positionless" basketball into our brains for years, but apparently, Tom Crean is just now catching on to the concept. Today at the Maui Invitational, it was revealed that Georgia's players aren't listed by position on the roster, only by "B," which simply stands for "Basketball Player." LOL.
Shoutout to Aaron Torres for the eye-roll inducing screengrab.
This is the most corny, Tom Crean thing ever: Because he wants to position-less basketball, he doesnt list positions on Georgia's official roster. Position is only marked as "B" for "Basketball Player." Cant make this stuff up 🤦‍♂️🤦‍♂️🤦‍♂️ pic.twitter.com/vJlmHFNYFd

— Aaron Torres (@Aaron_Torres) November 25, 2019
A quick glance at Georgia's game notes confirms there are no positions listed:
…Not even on the player bios. Here's Anthony Edwards' bio from Georgia's site compared to Ashton Hagans' from Kentucky's: If you're curious, Georgia is currently losing to Michigan State by 20 points. That's not going to stop Crean from striking a pose, though: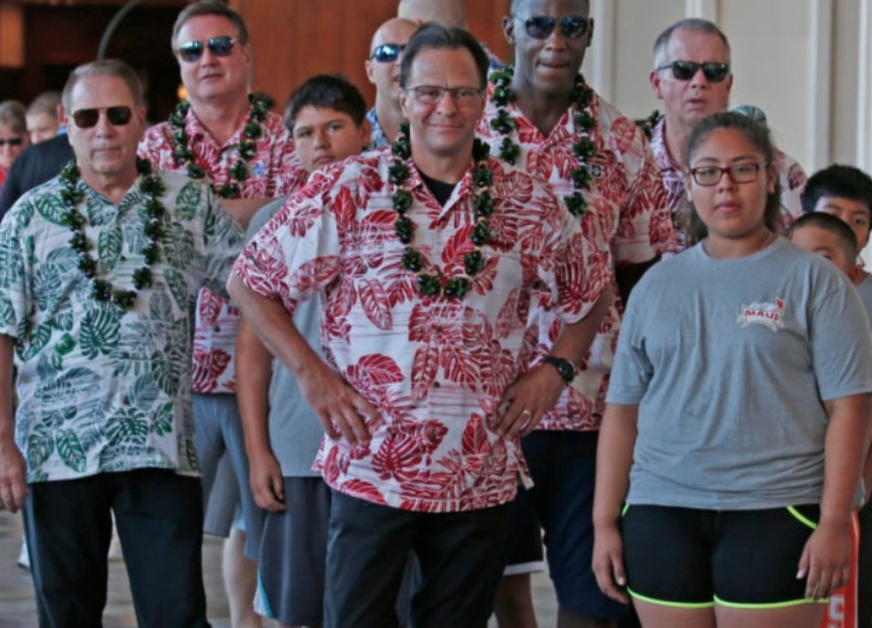 UPDATE: Anthony Edwards must have checked KSR and taken offense to this post because he almost brought Georgia back to win the damn thing, scoring 37 points, 33 in the second half. The Bulldogs lost 93-85, but Edwards is legit.
Insane pass from Anthony Edwards pic.twitter.com/0xc32TvY1c

— Jackson Frank (@jackfrank_jjf) November 26, 2019
Crean should at least list him as "VGB" on the roster — Very Good Basketball Player.