Tom Hart says Kentucky MBB will be "national championship level good"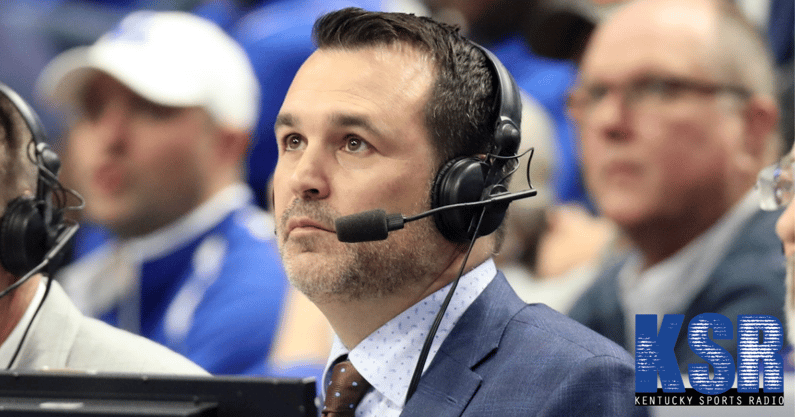 We briefly interrupt your tailgating festivities and pregame prep to let you know that your weekend cheering on UK Athletics doesn't end this evening when Kentucky football takes on LSU at Kroger Field.
The UK basketball team will also take the floor this weekend, with the Wildcats participating in Pro Day on Sunday.
Professional scouts and personnel from all 30 NBA teams will be in Lexington to watch the Wildcats participate in a combine-like practice that will include agility and shooting drills, scrimmaging, testing and more. The event will be televised live on SEC Network from 5:30 p.m. to 7:30 p.m. ET.
SEC Network analyst Tom Hart is in town to host the broadcast and sat in on Kentucky's practice Friday to begin his prep work. His early impressions? UK will be good.
Very good, actually.
In an appearance on the Paul Finebaum Show Friday, Hart said Kentucky had a team capable of winning the national title.
"I just came from John Calipari's basketball practice, saw that," he told Finebaum. "It was, they're going to be really good — like national championship level good."
From top to bottom, this is a roster loaded with talent. In fact, Hart isn't sure how Calipari is going to split minutes across 12 players capable of playing anywhere in the country.
"This is an elite team," said Hart. "I don't know how he's going to play everybody. He's got 12 dudes who could play for anybody. … (They're) that good."
Kentucky fans will be able to see for themselves on Sunday from 5:30 p.m. to 7:30 p.m. ET.
Until then, it's time to beat the Tigers.