Top 5 Kyle Wiltjer Moments
Today is a sad day around Big Blue Nation as Kyle Wiltjer announced his plans to seek out a new place to play college basketball. In two years Kyle has done just about everything you could at Kentucky. He's been labeled everything from hero to pariah.  He's won a national championship. Most impressive of all he found a way to become a beloved Cat. IKyle may be moving on but here's a look back at my five favorite moments for Kyle the Cat:
 5. Meet The WBA
http://www.youtube.com/watch?v=c7q72gS41Co Kyle will be remembered for the things he did off the court just as much as his great accomplishments on it. Most notable was the WBA/Goonies series of videos put out by Kyle and Jarrod. The dynamic duo instantly became fan favorites and showcased an incredible personality off the court. If Oliver Simmons can come back hopefully we will one day get the chance to see a WBA reunion in 20 years. Either way the memories will live on via YouTube.
4. The 1-2-3 Goggle Kid
Doron Lamb may have brought the three goggles to Kentucky but I would say it was Kyle Wiltjer who elevated it to an artform. Kyle seemed to know just the perfect amount of time to throw up the monocle after a shot and was a major factor in the symbol becoming a frenzy.  It just won't be the same if Wiltjer continues to three-goggle at whatever school he ends up.
3. The Point-forward.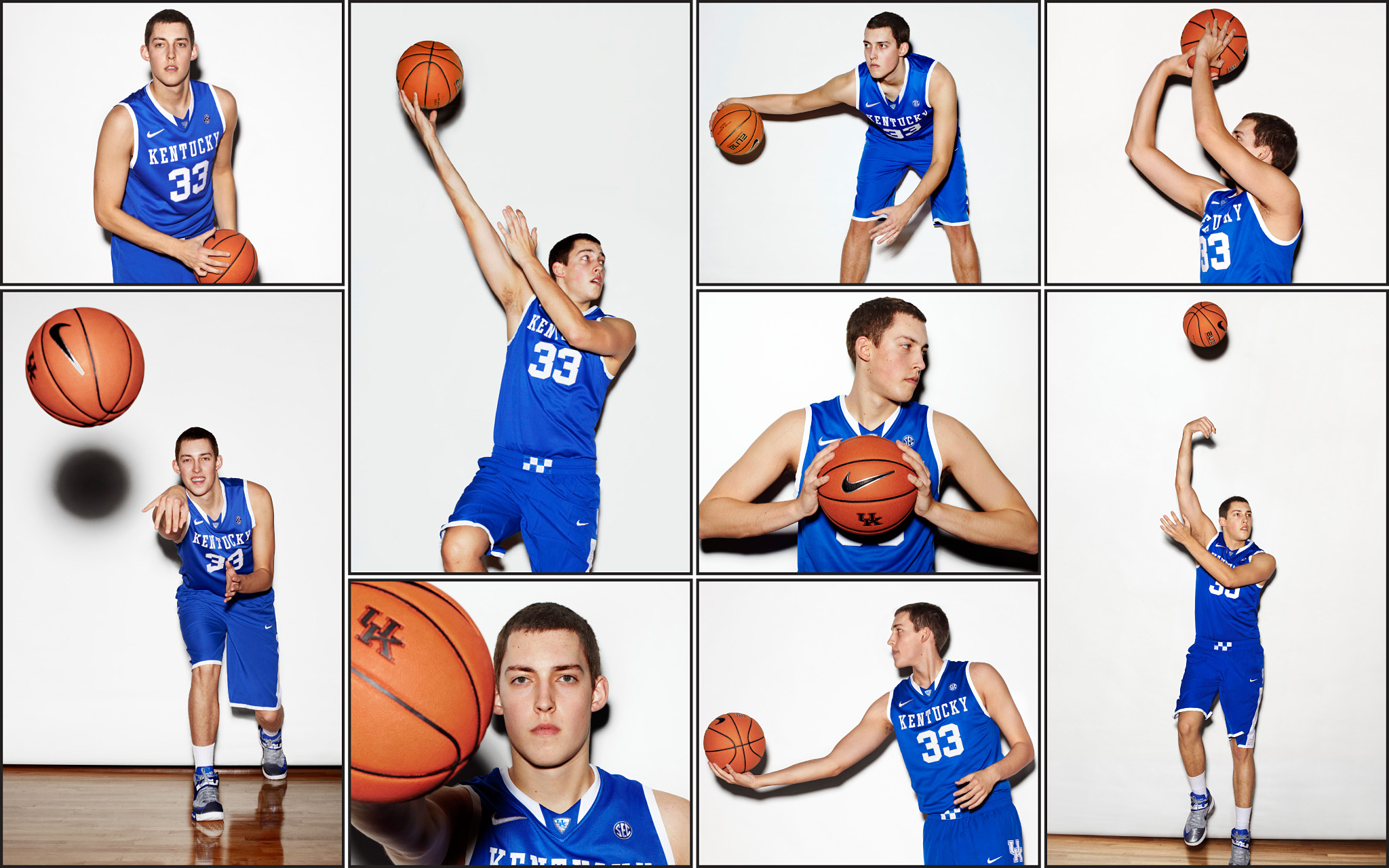 Kyle was never the fastest, strongest, or most athletic guy on the court but he showed a knack for finding ways to score or distributing to guys for an easy basket. Such was the case at Auburn when the position of point-forward was born. Kyle racked up a career high 5 assists while showcasing that old man YMCA offense he was known for. That's years offense was pretty abyssal but it never looked better than when it was running through the least likely of players. Kyle could back a guy down and then dish to an open guy on the perimeter. It was great to seem him work and its disappointing to know we won't get to see that game develop for two more years.
2. Kyle Dominates Ole Miss
A lot of people remember this game for Noel's defensive effort but Kyle doesn't get credit for his offensive impact. Kyle would finish with 26  but no play was more awesome than the dunk to give him a new career high. The pick and roll was executed to perfection and then we saw the rare flush from the seven footer. In a game the Cats had to have Kyle turned in an awesome game on both ends of the court. Nearly his finest hour.
1. Final Four Impact
This is the moment that I'll always remember about Wiltjer in the Blue and White. Kentucky- Louisville Final Four. With the first half winding down Louisville had made a run to cut the lead to three. Things were getting tight around Big Blue Nation until Kyle stepped up in a major way. Kyle caught the ball open on the elbow and you knew right away it was money. Then on the defensive end he got in the paint to come up with a steal.
It's the kind of play that Im going to miss from the big fella.
The Cats would take a seven point lead into the break and never look back. Kyle found a way to change the game despite limited minutes   Best of luck to Wiltjer in all of his future endeavors. You never want to see a Cat have to leave but sometimes it's just the reality of the situation.
Like they say in the movie you choose to emulate "Once a Goonie Cat, always a Cat" What were some of your favorite Wiltjer moments?