Top Plays: Highlights from Kentucky's impressive win against Vanderbilt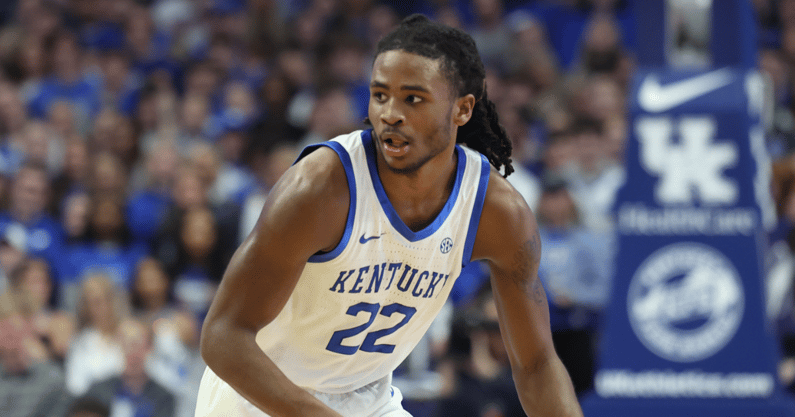 When Kentucky beats an SEC team by 16 points on the road and five different Wildcats score in double-figures, the postgame highlights just taste so much sweeter.
On Tuesday night in Nashville, the Wildcats made easy work of the Vanderbilt Commodores, cruising to a 69-53 victory fueled by an impressive second-half performance. Antonio Reeves led the way for Kentucky with 16 points as Oscar Tshiebwe was right behind him with 15 points and 13 rebounds. Jacob Toppin recorded his fourth double-double of the season while CJ Fredrick and Cason Wallace chipped in 10 points apiece.
Kentucky shot an efficient 56 percent overall from the floor (the team's highest mark during SEC play so far), 6-16 from beyond the arc, and just 1-2 from the free-throw line. UK extended its win streak to four straight in the process.
How did it all unfold? Watch below as Tom Leach calls the highlights from Tuesday night's win, courtesy of Kentucky Wildcats TV.