Top Plays: Watch The Blue-White Highlights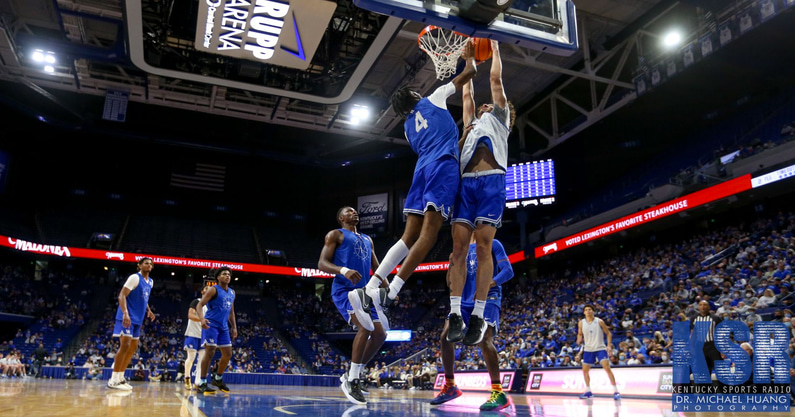 For those of you who didn't watch Friday night's Blue-White scrimmage, (A) shame on you; and (B) take just a few minutes to get caught up.
The Blue-White was Big Blue Nation's first good look at John Calipari's new Kentucky Basketball team and the fine people over at Kentucky Wildcats TV were kind enough to package up the top plays from the night.
Watch below to see what you missed or watch it all over again if you saw the game.