Totally Random and Completely Incomplete Media Days Recap: Arkansas
Thank God for Bret Bielema. Just as I was ready to make an early escape to the hotel, here came Arkansas' affable front man to save the day. Bielema might as well have been talking to a group of friends at a bar instead of a ballroom of reporters, and easily drew the most laughs since Spurrier yesterday morning. Here are some of his best hits:
He "brought the bling" with his shoes, wants to start Nike vs. adidas shoe war with Dan Mullen
Yesterday, Mullen's adidas Yeezy's broke the internet. Today, Bielema saw his bet and raised it with a pair of custom Nike Air Force 1s:
"I wore a little bling on the shoes just to have a little fun. I saw a coach walk in here yesterday with his Adidas on. We're a Nike school. First thing I said was, hell, let's start a little Nike-Adidas war," Bielema said
Pretty sure Nike's winning that one.
On Spurrier's quote about Arkansas "doing cartwheels" over going 7-6
"I'll respect my elders at all points. I don't think that body is built, no matter how big the shoes, with rockets or not, I could do any cartwheels"
ROCKETS ON THE SHOES?!?! Let's see it!
Why is the offensive line on the cover of the Arkansas media guide?
"Well, selfishly, it's because it's the only group that I feel good about taking a picture with," Bielema said. "This group was an extremely handsome group that I thought deserved the headline."
He said what needed to be said about recruits on Twitter
One of the creepier parts of my job is following 17, 18-year-old kids on Twitter. It's also my least favorite part because kids these days (old lady shaking fist) don't seem to realize that once they put something out on the internet, it's there for good. Bielema agrees, and told reporters he does social media screening on his recruits.
"We have a social media background screening that you've got to go through, and if you have a social media nickname or something on your Twitter account that makes me sick, I'm not going to recruit you. I've turned down players based on their Twitter handles. I've turned down players based on Twitter pictures."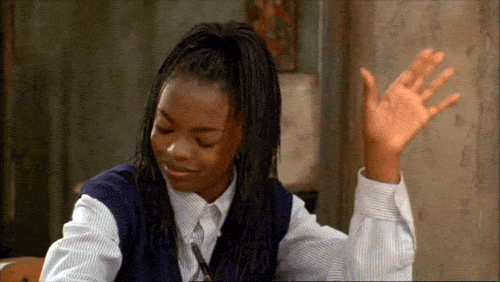 I would also turn down players based on their Twitter retweets. (If Calipari did the same, Doron Lamb would never have been a Cat.)
On the same note, I loved this quote
"Coach Fry used to say all the time, you recruit your own problems. All he was saying to us as assistant coaches, if you want to recruit a young man who's going to cause to you have gray hairs or make you stay awake on Friday night or make you have an issue that you don't want to deal with, then you recruit him," Bielema said. "If you want to recruit somebody of high character and value, somebody you can trust to not only watch your house, but your children, someone you can count on to share carries of 1,000 yards each rather than trying to get 1,800 for one, now you're going to build something that matters."
This makes me think of every single player on last year's basketball team.
He said taking a knee vs. Texas was "borderline erotic"
In a different session, someone asked Bielema how it felt to take a knee on the 2-yard line vs. Texas to end the season.
"Borderline erotic," Bielema said. Quickly realizing how that sounded, he quipped, "Did that go viral already?"
Of course it did.