Transfer Portal Report: SEC East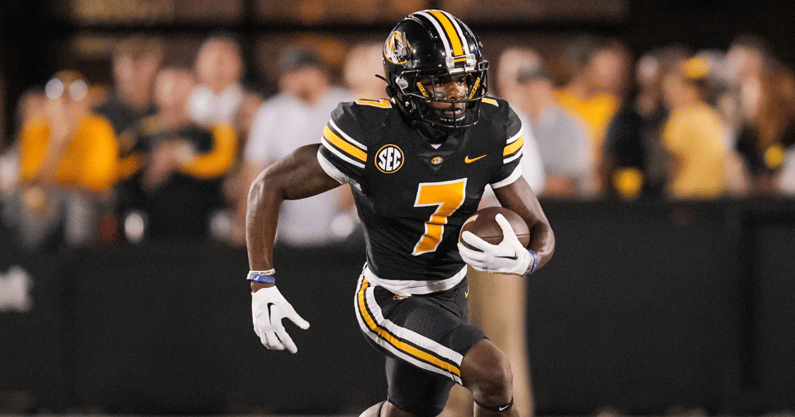 The first transfer portal of the offseason was open for six weeks and there is a lot to unpack. In the SEC East, we saw some programs become active shoppers. All seven teams in one of the toughest divisions in college football used the waiver wire to improve their roster.
Now it's time to dig in and take a look at where the SEC stacks up as a conference. First, we start in the East where no one appears to have done a better job than Kentucky.
Florida looks to replace roster holes
Players Lost: 24
Players Added: 9
On3 Top 100 Transfers: 0
Top Get: Cam'Ron Jackson (DL, Memphis)
The regular season didn't go so well for Florida head coach Billy Napier. You could make an argument that the offseason has been worse despite signing a top-10 average star rating class. UF lost top-100 quarterback signee Jaden Rashada due to NIL misunderstandings and he was not the only loss.
Florida saw 24 players enter the transfer portal since the end of the season with 15 landing at Power Five programs. Starters Tre'Vez Johnson (DB, Missouri) and Michael Tarquin (OT, USC) were the two biggest losses on paper. The rest were players in reserve roles. Unfortunately, the Gators did not appear to add any difference makers in this wave of the transfer portal.
Cam'Ron Jackson should be a starter on the defensive line interior and Wisconsin transfer Graham Mertz is the favorite to be QB1 when Florida opens the season on the road against Utah. Outside of that, the Gators are banking on some development.
This program will likely be active when the portal re-opens in May after signing only 20 high school players. The Gators will be very young in 2023 and could be headed for another rocky season.
Georgia addresses wide receiver
Players Lost: 9
Players Added: 3
On3 Top 100 Transfers: 3
Top Get: Dominic Lovett (WR, Missouri)
In the transfer portal era, Kirby Smart has used this new option of roster building as a tool, but it never becomes a high-volume option for Georgia football. That remained true this offseason.
The Dawgs added just three players while seeing nine players leave the program. However, UGA signed 26 players in another top-five recruiting class. As long as that keeps happening, the back-to-back champs will continue to supplement their roster with good players and develop them the old fashion way.
Addressing wide receiver was essential this offseason as the Bulldogs had some issues creating explosive plays through the air at various points during the season. Georgia turned to a pair of SEC transfers to help solve the problem.
Dominic Lovett was one of the best slot receivers in college football last season and the former four-star recruit put up big numbers (56 receptions, 828 yards, 51.3% success rate) despite playing for a struggling offense. He'll immediately fill a role in Athens.
Mississippi State transfer Rara Thomas was also added to the roster. The Alabama native was the top vertical option in Mike Leach's Air Raid offense and that skillset will be needed after Georgia lost top vertical weapon AD Mitchell to Texas. However, an offseason arrest could complicate things for Thomas.
Kentucky finds a new QB1
Players Lost: 12
Players Added: 7
On3 Top 100 Transfers: 4
Top Get: Devin Leary (QB, Kentucky)
No one in the SEC East signed more top-100 transfers than Kentucky as Mark Stoops and his coaching staff did a good job addressing some big needs for the Wildcats.
Most notably, UK zeroed in on NC State transfer Devin Leary early and beat out Auburn to land the super senior who is 17-4 as a starter in his last 21 games with a 3,000-yard passing season in his only full year. With the return of Liam Coen, expectations will be high for the new signal caller in Lexington.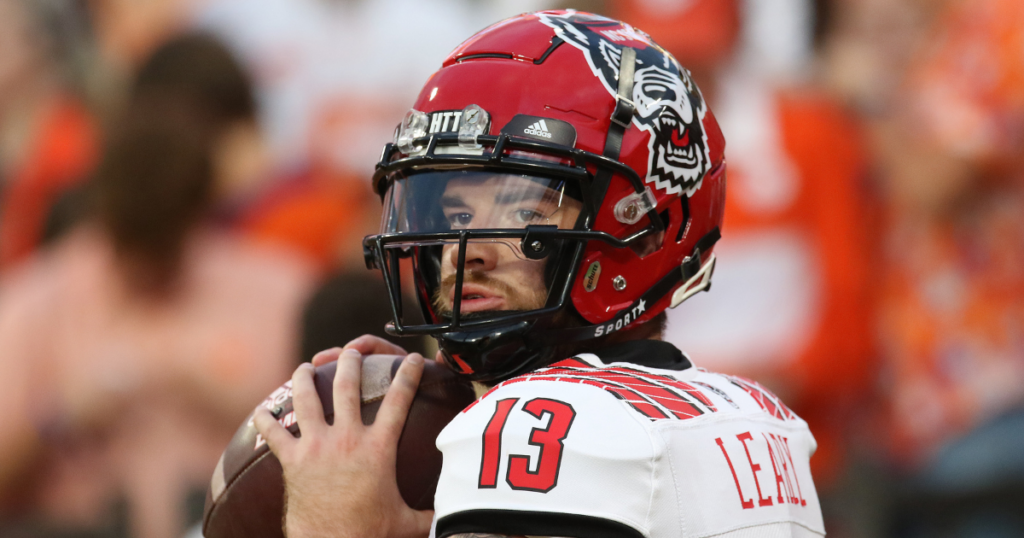 Elsewhere, Kentucky found a plug-and-play left tackle in Marques Cox (Northern Illinois). Both Jantzen Dunn (Ohio State) and JQ Hardaway (Cincinnati) will compete for a starting spot at cornerback. Losing Justin Rogers to Auburn was significant, but Keeshawn Silver (North Carolina) should give the defensive line some depth.
The Wildcats got better in the transfer portal.
Missouri has iffy performance in transfer portal
Players Lost: 16
Players Added: 9
On3 Top 100 Transfers: 0
Top Get: Marcellus Johnson (OT, Eastern Michigan)
On paper, things did not go great for Missouri in the transfer portal. The Tigers lost star wideout Dominic Lovett to Missouri and former All-SEC defensive line performer Trajan Jeffcoat is headed to Arkansas. However, it wasn't all bad.
Marcellus Johnson should be a plug-and-play add at left tackle. Missouri did not take a big swing on quarterback so Brady Cook will again be QB1 next year. However, Miami Jake Garcia transfer could give the Tigers a solid No. 2. Florida transfer Tre'Vez Johnson should be able to find a starting role.
It was an adequate start for Missouri in the transfer portal. A big year four is coming for Eliah Drinkwitz in CoMo.
South Carolina lost some real star power
Players Lost: 12
Playes Added: 8
On3 Top 100 Transfers: 0
Top Get: Nick Gargiulo (OL, Yale)
Despite only seeing a dozen players depart the program, perhaps no team in the SEC lost more than South Carolina. The Gamecocks will have to watch multiple starters play for other Power Five programs in 2023.
Jordan Burch (EDGE, Oregon), Gilber Edmond (EDGE, Florida State), MarShawn Lloyd (RB, USC), Jaheim Bell (TE, Florida State), and Austin Stogner (TE, Oklahoma) were all huge losses for the Gamecocks. Unlike last year, there is not a big transfer crop coming into Columbia.
Nick Gargiulo should grab a starting offensive line spot and Trey Knox (TE, Arkansas) is following position coach Dowell Loggains who is now the offensive coordinator for Shane Beamer. Both will play big roles on offense. But after that, there appear to be mostly depth adds.
Carolina just signed a top-25 recruiting class so not all is bad, but it does feel like Beamer and his staff lost some momentum built off an 8-5 season that included huge wins over Tennessee and Clemson to end the season.
Tennessee stays steady
Players Lost: 12
Players Added: 8
On3 Top 100 Transfers: 0
Top Get: Gabe Jeudy-Lally (CB, BYU)
The Vols inked a top-15 recruiting class in December with 25 high school signees. Josh Heupel's program also saw a dozen players enter the transfer portal, but none were expected to be starters in 2023.
Tennessee is holding steady.
The Big Orange added eight transfers to address areas of need at cornerback with former Vanderbilt and BYU player Gabe Jeudy-Lally. Meanwhile, Miami transfer John Campbell could fill a starting role at offensive tackle.
It wasn't a real busy transfer portal period for the Vols.
Vanderbilt loses multiple starters
Players Lost: 11
Players Added: 1
On3 Top 100 Transfers: 0
Top Get: Aeneas DiCosmo (EDGE, Stanford)
Due to Vanderbilt's high academic standards, getting any transfer in is going to be incredible difficult for Clark Lea. Therefore, the transfer portal will always be about trying to avoid big losses as the Commodores continue to accumulate high volume high school recruiting classes.
Unfortunately, there were some big losses this season.
Mike Wright (QB, Mississippi State), Ray Davis (RB, Kentucky), and Elijah McAllister (EDGE, Auburn) all left the West End for other SEC programs. While not major losses, this will hurt depth for the Commodores in 2023.