Transfer Portal Report: SEC West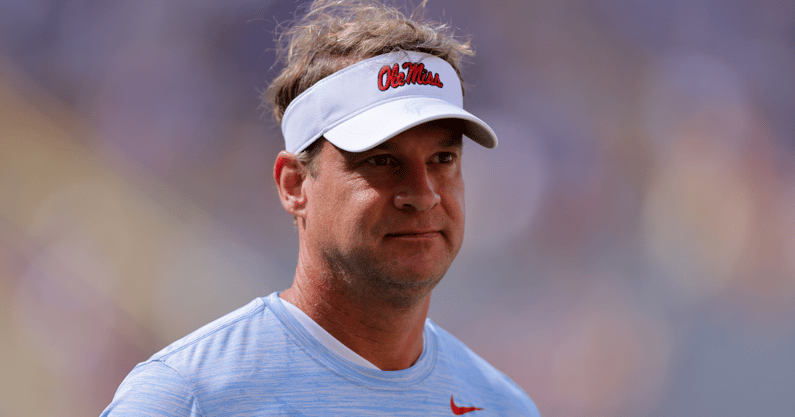 After touching on the SEC East where Kentucky seemed to claim the early transfer portal crown, KSR is now shifting to how the best division in football handled free agency in the first transfer portal window of the offseason.
Lane Kiffin earned "The Portal King" moniker last season, but Hugh Freeze is attempting to give him a run for his money at Auburn. Meanwhile, Sam Pittman and Arkansas had a lot of scholarship players to replace and Brian Kelly is still working to flip his LSU roster.
It was a busy six weeks for the seven teams in the SEC West with multiple programs dealing with heavy departures. Let's dive in to see how each handled the portal before spring football arrives.
Alabama stays quiet
Players Lost: 17
Players Added: 2
On3 Top 100 Transfers: 1
Top Get: CJ Dippre (TE, Maryland)
Nick Saban has not been afraid to use the transfer portal to address roster needs since it emerged, but the Crimson Tide don't really have to have it after signing college football's top recruiting class. Bama added 28 high school players in December and were very selective in the portal.
The Tide lost 17 players with 13 landing at power conference programs. Losing starting guard Javion Cohen to Miami was a significant loss and there was some turnover in the wide receiver room to monitor. However, CJ Dippre was one of the best tight ends in the transfer portal and should contribute immediately in Tuscaloosa.
Don't expect a big fall off from the Tide as this program continues to stack elite high school recruiting classes.
Arkansas has had a busy offseason
Players Lost: 27
Players Added: 11
On3 Top 100 Transfers: 2
Top Get: Andrew Armstrong (WR, Texas A&M-Commerce)
We're about to learn a lot about Sam Pittman in 2023. Offensive coordinator Kendal Briles has moved to TCU and defensive coordinator Barry Odom is now the head coach at UNLV. That star studded staff is being rebuilt in Fayetteville and so is the roster.
The Hogs lost 27 players to the transfer portal and only signed 19 high school prospects in December. That means there was a lot of wiggle room. Arkansas addressed that with 11 additions.
Andrew Armstrong is very intriguing as the wideout will team up with star quarterback KJ Jefferson after going for over 1,000 yards at the FCS level last season. Meanwhile, Trajan Jeffcoat (EDGE, Missouri) has been a productive line of scrimmage player in the SEC, and Jacolby Criswell (QB, North Carolina) is returning home and could give the program a succession plan when Jefferson moves on.
There are a lot of moving pieces for the Hogs. We'll see if this program can keep winning despite the sudden change.
Roster turnover has begun at Auburn
Players Lost: 11
Players Added: 12
On3 Top 100 Transfers: 3
Top Get: Justin Rogers (DL, Kentucky)
With any new hire, there will be the option to flip the roster quick thanks to the transfer portal. That is 100 percent true on the Plains as Hugh Freeze looks to flip his roster.
However, the Tigers had many public transfer portal misses and failed to land a quarterback after being linked to Devin Leary, Grayson McCall, and Spencer Sanders in the first portal wave.
Auburn did add a dozen players from the portal led by Kentucky transfer Justin Rogers who will be a plug-and-play starter on the defensive line. However, this staff likely has more work to do. Expect Auburn to be an active shopper in May when the portal opens again.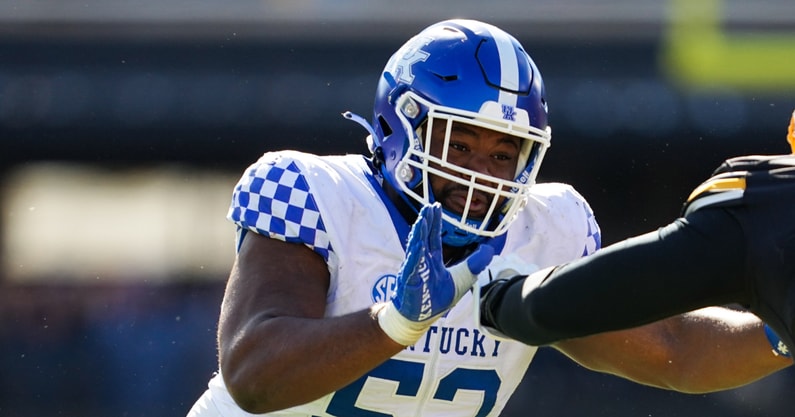 LSU is determined to find upgrades at cornerback
Players Lost: 17
Players Added: 11
On3 Top 100 Transfers: 4
Top Get: Duce Chestnut (CB, Syracuse)
Down in the Bayou, many think that LSU is DBU. For second-year head coach Brian Kelly, the Tigers are looking to keep that reputation by finding secondary talent in the transfer portal. After addressing the position last year, LSU is repeating that task again.
Duce Chestnut highlights the class as the multi-year starter at Syracuse should come in and start immediately. However, former five-star recruit Denver Harris (CB, Texas A&M) will have a lot of attention this spring in the LSU facility. Overall, the Tigers added 10 defensive transfers as this program is attempting to build some depth for defensive coordinator Matt House.
Portal King is going for a repeat at Ole Miss
Players Lost: 25
Players Added: 14
On3 Top 100 Transfers: 6
Top Get: Chris Marshall (WR, Texas A&M)
Lane Kiffin earned the "Portal King" nickname last year and is going for a repeat this offseason. However, this is a two-way street in the transfer portal. The Rebels lost a lot off the 2022 roster.
Ole Miss saw players depart for Auburn, Illinois, Missouri, South Carolina, and Utah while only signing 12 high school prospects in December. However, this roster is still in solid shape after a good transfer class.
Chris Marshall was a five-star recruit in the class of 2022 who reeled in 11 receptions in six games during his only season at Texas A&M. The sophomore has WR1 potential and should have a big role in Oxford. Zamari Walton (CB, Georgia Tech) has played over 2,000 snaps in his career and should be an instant starter. Monty Montgomery (LB, Louisville) should also be plug-and-play after being a three-year starter in the ACC.
Ole Miss improved its roster in the portal again, but the biggest surprise came when Kiffin took commitments from both Walker Howard (QB, LSU) and Spencer Sanders (QB, Oklahoma State). Expect the latter to push Jaxson Dart for QB1 this spring.
Mississippi State focuses on secondary
Players Lost: 13
Players Added: 7
On3 Top 100 Transfers: 0
Top Get: Freddie Roberston (WR, Eastern Washington)
Zach Arnett is now the full-time head coach at Mississippi State and the Bulldogs are shifting away from the Air Raid following the tragic passing of Mike Leach. That rebuild starts now, but reloading on defense got the early focus.
The Bulldogs added three transfers to the second to help replenish depth for Arnett's 3-3-5 attack. State will be a huge wild card heading into 2023 and this transfer class proves this. Mike Wright (QB, Vanderbilt) is very different from Will Rogers and the overall offensive transition will be interesting to watch.
Texas A&M lost a ton of young talent
Players Lost: 27
Players Added: 3
On3 Top 100 Transfers: 2
Top Get: Tony Grimes (CB, North Carolina)
Last season got off the rails for Jimbo Fisher's Texas A&M program and that lingered into the offseason. The Aggies lost a boatload of players to the transfer with numerous former blue-chip prospects leaving College Station for other power conference programs.
However, talent still isn't a huge problem for the Aggies and A&M is choosing to be conservative after signing 17 high school prospects in December. The secondary was an immediate focus and Tony Grimes should be an instant starter for defensive coordinator D.J. Durkin.
Fisher will be relying on homegrown talent in make-or-break year for the head coach with a fully guaranteed contract.