Transfer Portal Report: SEC West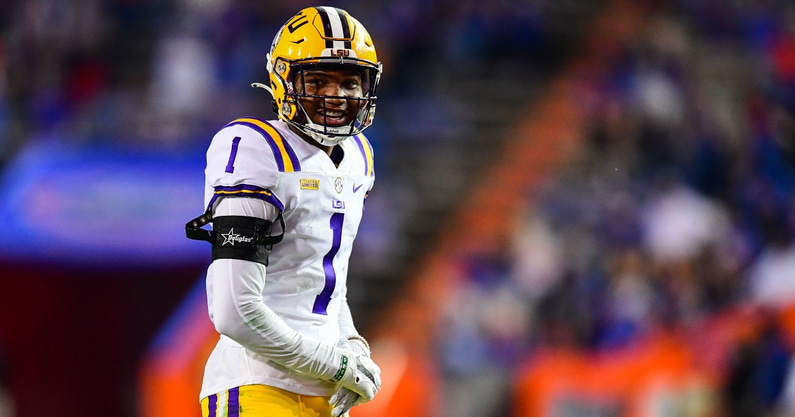 Roster construction never stops in college football. The transfer portal has made recruiting even more important for all programs.
In the SEC, everything just means more and that holds with transfer recruitment. The league wins on signing day, and we are seeing that also starting to play out in the transfer portal.
KSR's Transfer Portal Department is evaluating the current hauls in the league right now as teams look to bolster their rosters. After touching on the East, we are now moving over to the West.
Alabama, Nick Saban get richer
Players Lost: 11
Players Added: 3
Top Get: Eli Ricks (CB, LSU)
If it has anything to do with recruiting, Nick Saban is likely going to come out on top. The transfer portal is just more evidence of that.
Yes, the Tide lost 11 scholarship players, and eight of them are heading to Power Five programs, but none were starters for Alabama last season.
Meanwhile, the program has addressed three huge positions of need.
Former five-star recruit Eli Ricks provides some much-needed help at cornerback. Jahmyr Gibbs (Georgia Tech) gives Bill O'Brien's offense a proven commodity that can do it both in the run and pass game at running back. Jermaine Burton (Georgia) gives the offense a former top-100 recruit at wide receiver who just needs more opportunities.
Alabama got better in the portal, and the attrition gives Saban more room to load up on blue-chip high school prospects. Everyone is still chasing the Tide.
Hogs got better in the transfer portal
Players Lost: 12
Players Added: 5
Top Get: Latavious Brini (Nickel, Georgia)
The honeymoon at Arkansas is entering year three for Sam Pittman and is showing no signs of slowing down. After a 9-4 season where the Hogs finished ranked, the good times continued in the transfer portal.
Arkansas landed four SEC transfers since the season ended and the other was a former five-star recruit. Jaden Haselwood was a top-five prospect in the class of 2019 and the Metro Atlanta native is looking for a fresh start in Kendal Briles' offense.
Haselwood wasn't the only former five-star added as EDGE Drew Sanders is moving to Arkansas after two seasons at Alabama. Meanwhile, Latavious Brini was one of the better nickel players in college football at Georgia last season and the South Florida product is now a Hog with Dwight McGlothern who started at cornerback for LSU.
It wasn't all good news as Arkansas lost secondary starters Greg Brooks Jr. and Joe Foucha to LSU, but more good than bad happened in the portal for Arkansas.
The latest additions all have a very high ceiling making Pittman's program an interesting follow heading into 2022.
Exodus at Auburn has Bryan Harsin feeling heat
Players Lost: 18
Players Added: 5
Top Get: DJ James (CB, Oregon)
After finishing the season 6-7, Bryan Harsin will be breaking a pair of new coordinators in 2022. The former Boise State head coach also made a coaching change at the wide receiver position during the year.
All of that instability turned into roster turnover.
The Tigers have lost 18 scholarship players to transfer. Of note, leading receiver Kobe Hudson is joining defensive tackle Lee Hunter to play for Gus Malzahn at UCF. Starting quarterback Bo Nix has moved to Oregon. Meanwhile, defensive tackle/tight end J.J. Pegues and safety Ladarius Tennison are staying in the division to play at Ole Miss.
Meanwhile, not much has been added on the other end. Oregon transfer DJ James should provide immediate help at cornerback, and Texas A&M transfer Zach Calzada might be the favorite to be the starting quarterback under new offensive coordinator Austin Davis.
However, a lot of star power was lost, and the Tigers have a recruiting class that sits at No. 21 overall in average star rating. Not much is going right for Harsin on the Plains.
Transfers will be the story at LSU in year one under Brian Kelly
Players Lost: 9
Players Added: 11
Top Get: Jarrick Bernard-Converse (CB, Oklahoma State)
Some attrition is expected when a new regime takes over. Brian Kelly is beginning his tenure at LSU, and the former Notre Dame head coach is loading up on transfers after signing just 13 high school players in December.
The Tigers dug in deep to fill holes on both offense and defense in the transfer portal. Both Miles Frazier (T, FIU) and Tre'mond Shorts (iOL, East Tennessee State) should help the offensive line immediately. On defense, Jarrick Bernard-Converse (CB, Oklahoma State), Greg Brooks Jr. (Nickel, Arkansas, and Joe Foucha (S, Arkansas) could all be opening day starters.
Kelly convinced multiple Louisiana natives to return home and play for the purple and gold. These additions will need to contribute immediately as the Tigers look to replenish their roster through high school recruiting over the next couple of classes.
Active offseason makes Ole Miss very interesting heading into 2022
Players Lost: 17
Players Added: 7
Top Get: Zach Evans (RB, TCU)
Heading into year three, head coach Lane Kiffin has a lot to replace at Ole Miss. The Rebels lost both coordinators, and star quarterback Matt Corral will be a first-round pick at the 2022 NFL Draft. Meanwhile, a bunch of players left the roster.
The Rebs are quickly approaching 20 departures, and among them were some solid contributors. Henry Parrish (Miami) was a solid-looking tailback. Tylan Knight (Southern Miss), Keidron Smith, and MoMo Sanogo (Louisville) were all contributors on defense.
However, the star power added in the transfer portal should be getting most of the buzz.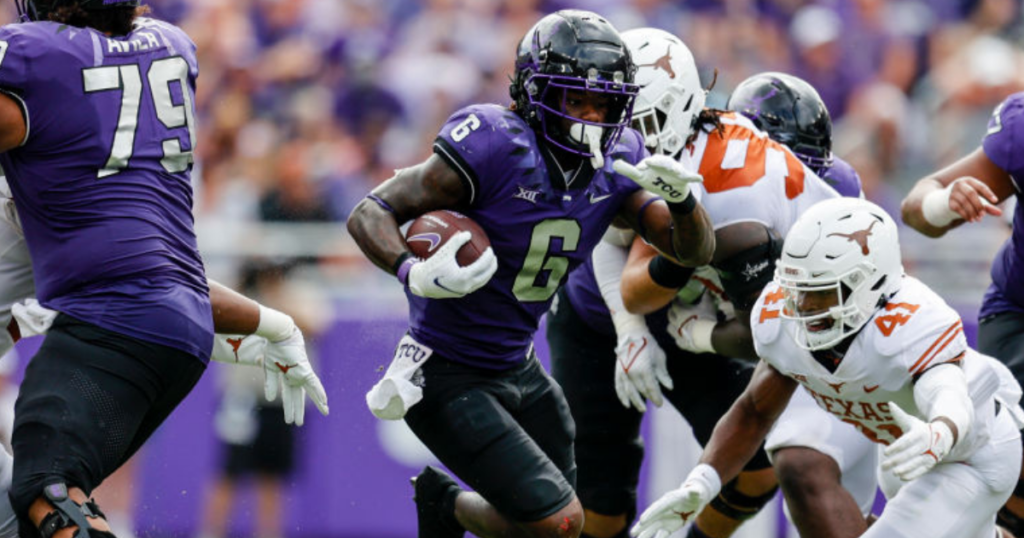 Zach Evans (TCU) might be the most talented tailback in college football. Mason Brooks (WKU) could become one of the better left tackles in the SEC. Isheem Young (S, Iowa State) could turn into a big-time player on defense. Troy Brown (LB, Central Michigan) was a two-time first-team All-MAC selection and could play multiple roles on defense. J.J. Pegues (DT, Auburn), Ladarius Tennison (S, Auburn), and Jordan Watkins (WR, Louisville) were all solid depth adds that could fill starting roles.
Kiffin and his program do not appear to be finished.
There are reports that USC transfer Jaxson Dart is now enrolled in classes at Ole Miss. The transfer would be the favorite to start at quarterback in 2022. Meanwhile, it was long thought that Michael Trigg (TE, USC) would join Dart.
Ole Miss has loaded up with high-quality in the transfer portal and will be a legit threat in the SEC if Kiffin can figure out the quarterback spot.
Mississippi State holds firm heading into year three under Mike Leach
Players Lost: 13
Players Added: 6
Top Get: Marcus Banks (CB, Alabama)
The season ended disappointingly with losses to Ole Miss and Texas Tech, but overall, the mission was accomplished for Mississippi State in 2021. Quarterback Will Rogers can run the Air Raid system, State has a ton of quality receivers, and Zach Arnett remains one of the most underrated defensive coordinators in college football.
The Bulldogs have a legit chance to be a sneaky surprise in the SEC this season. That was not altered in the transfer portal.
MSU lost 13 players, but none were of serious note. Aaron Brule (LB, Michigan State) is out, but Jett Johnson looks like a potential star in 2022. There was major star power lost at cornerback, but the Bulldogs added former top-100 recruit Marcus Banks. Add him in with junior college transfer DeCarlos Nicholson and State could have one of the better cornerback situations in the conference.
The transfer portal period has been calm for Mississippi State, but that was expected. The Bulldogs have a young roster with a team that is on the rise.
Don't sleep on Massimo Biscardi (K, Coastal Carolina) who could help solve the kicking issues.
Calm waters at Texas A&M
Players Lost: 7
Players Added: 1
Top Get: Max Johnson (QB, LSU)
Despite owning a victory over Alabama, Jimbo Fisher finished year four at Texas A&M with an 8-4 record. The Aggies took a step back but a lot of that was due to the quarterback situation.
The Aggies lost Haynes King early and were forced to play Zach Calzada. The latter has moved onto Auburn, and Fisher has addressed the position this offseason. With the addition of LSU quarterback Max Johnson and the signing of five-star Conner Weigman, the Aggies should find a good answer behind center.
That could make A&M a national title contender after inking four consecutive top-eight recruiting classes.
In the portal, the Aggies did not lose any major contributors. That means Fisher will have one of the best rosters in college football for year five in College Station.