Transylvania Women's Basketball Captures D-III National Championship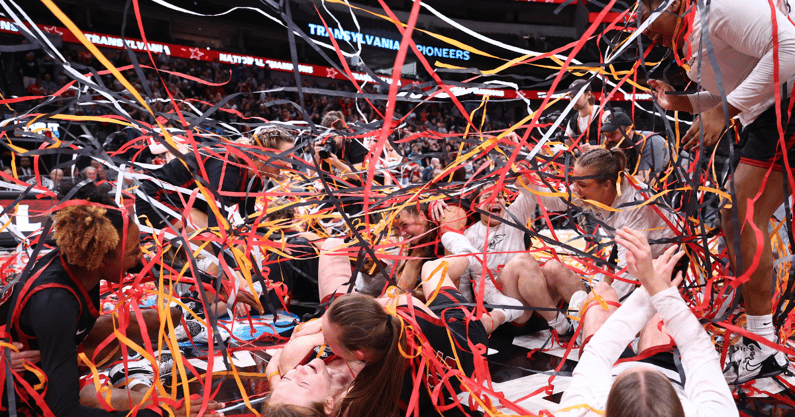 P-I-O-N-E-E-R-S spells undefeated. The Transylvania women's basketball team capped off an undefeated season with a National Title, the first in program history.
Transy defeated Christopher Newport 57-52 to complete a 33-0 season. The Pioneers only lost one game over the last two seasons, completing the journey to a title in Dallas, the site of the Division I, II and III National Championships.
A trio of seniors led the way for the Pioneers. Madison Kellione earned MVP honors after scoring 17 points and grabbing seven rebounds. Kennedi Stacy messed around and almost got a triple-double — 8 points, 11 rebounds and 8 steals — while Dasia Thornton tallied a double-double, 13 points and 10 rebounds.
The Pioneers fell behind early by as many as nine points in the first quarter. Then led by as many as 13 in the third quarter. Down the stretch the game was all even. Something had to give. Thornton broke the ice with a layup in the final minute to give Transylvania the lead for good.
Head coach Juli Fulks has taken this program to new, unprecedented heights. Transylvania has five straight Heartland Conference Titles. Now they have a National Championship banner to hang at the Clive M. Beck Center.