Trinity Gay, daughter of Olympian Tyson Gay, Passes Away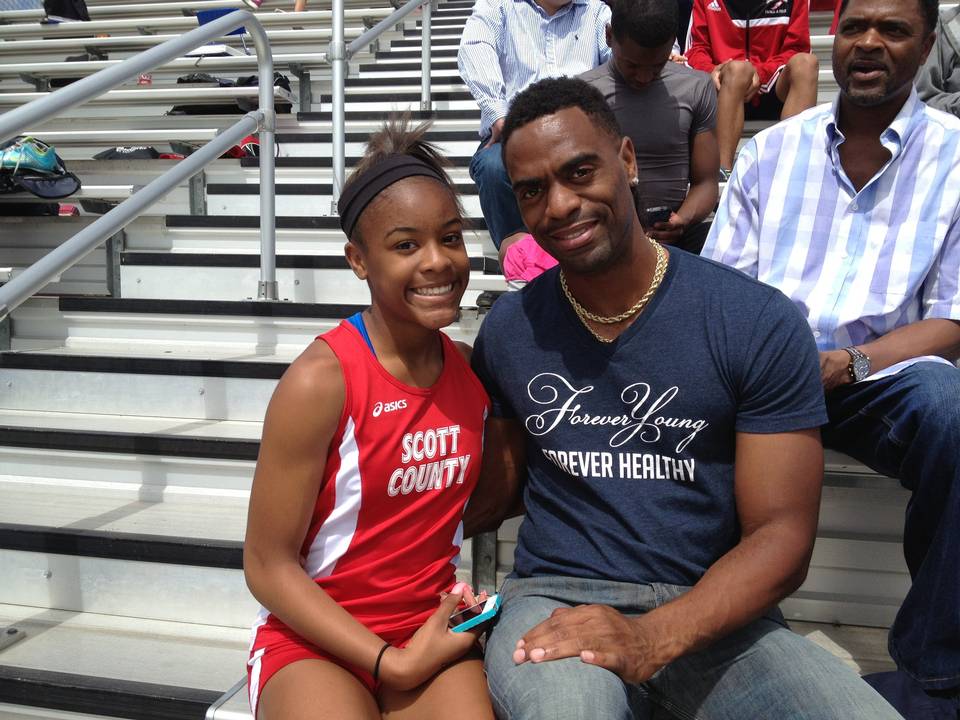 The community of Lexington is deeply saddened today, as we learn of the passing of Trinity Gay. Trinity, the 15 year old daughter of Olympic runner Tyson Gay, was shot early Sunday morning. It occurred roughly around 4 AM, while visiting the Cook-Out restaurant on South Broadway. Gunfire was exchanged between two vehicles, which eventually lead to Gay being shot. No further details have been released. Trinity was a rising star on the Lafayette High School track team.
She placed fourth as a freshman in the girls' 100-meter dash state championship.
Speaking with the Herald Leader, Bryan Station coach
Kathy Broadnax had this to say about Trinity and her father's achievements
:
"But the way that she handled herself and the way she stood out as her own person, that was probably the most admirable thing about her," Broadnax said. "She was his daughter but she left her own mark on track from a very young age. She was up there as seventh and eighth grader competing against seniors in high school. I think anyone in the track community looked at that like 'Wow, she has that blood. She's going to be a phenomenal athlete if she just continues to work and put in what she needs to on the track.'"
Fayette County Superintendent Manny Caulk released the following statement earlier this morning:
"Our hearts are broken this morning over the loss of Trinity to this tragic and senseless act of violence. Please join us in keeping the Gay family close in thought and prayer and supporting the students, staff, and families at Lafayette High during this unspeakably difficult time."
KSR would like to express our sincere condolences to Tyson Gay and his family, our thoughts and prayers are with you.