Twany Beckham goes out in style, kissing the UK logo at mid-court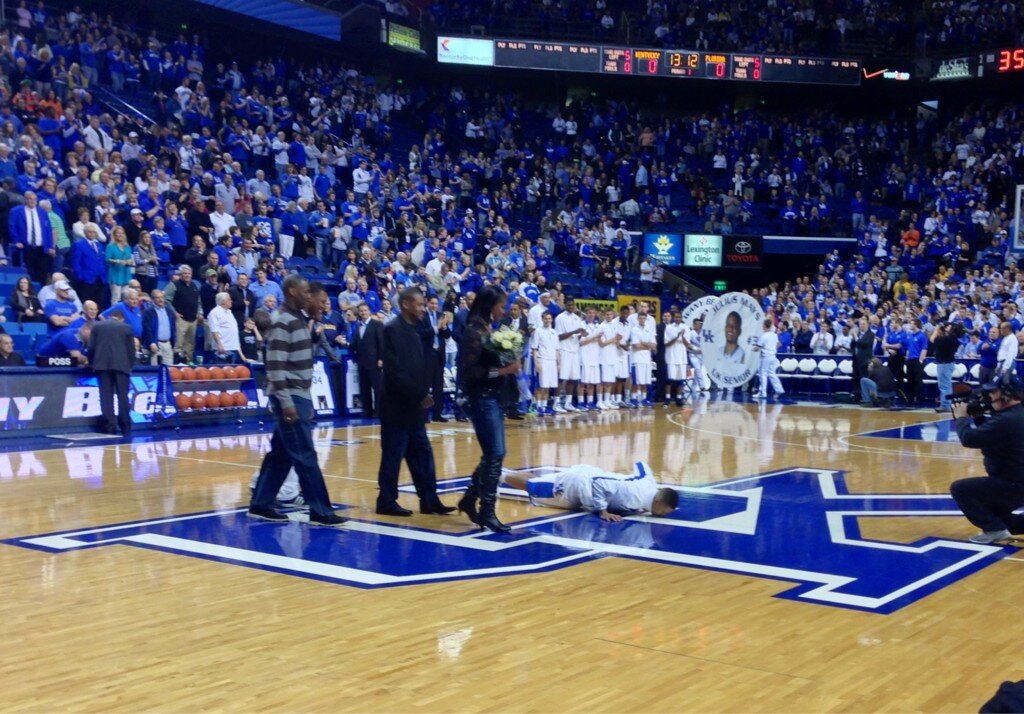 (h/t Tyler Thompson) Twany Beckham may not have logged a minute in today's win over Florida, but he soaked up his senior day moment in style. 
"It's going to be a sweet feeling," Beckham said yesterday. "I don't want to leave..."