Tyler Herro named top impact freshman for 2018-19 season
NCAA.com's Andy Katz has been around the college basketball world for quite some time, mostly with ESPN for 17 years. In that time, he has seen countless elite players in high school that went on to find major success in college basketball, and then later in the NBA. This year, Katz released his list of top-15 impact freshmen, and one Kentucky Wildcat made the list. 6-foot-5 shooting guard Tyler Herro came in at No. 5, trailing only Zion Williamson, RJ Barrett, Nassir Little, and Romeo Langford. Highly-touted prospects Quentin Grimes, Bol Bol, Charles Bassey, Darius Garland, and Naz Reid also made the list, among others. Here's what Katz had to say about Herro:
"
The Wildcats once again have a stellar recruiting class. Herro is the one who stood out during the summer trip to the Bahamas. If he can match his scoring prowess during the regular season, then the expectations for Kentucky could be met. Please don't forget to book some time watching the Champions Classic on Nov. 6 on ESPN when the Duke and Kentucky freshmen will be on full display," he said.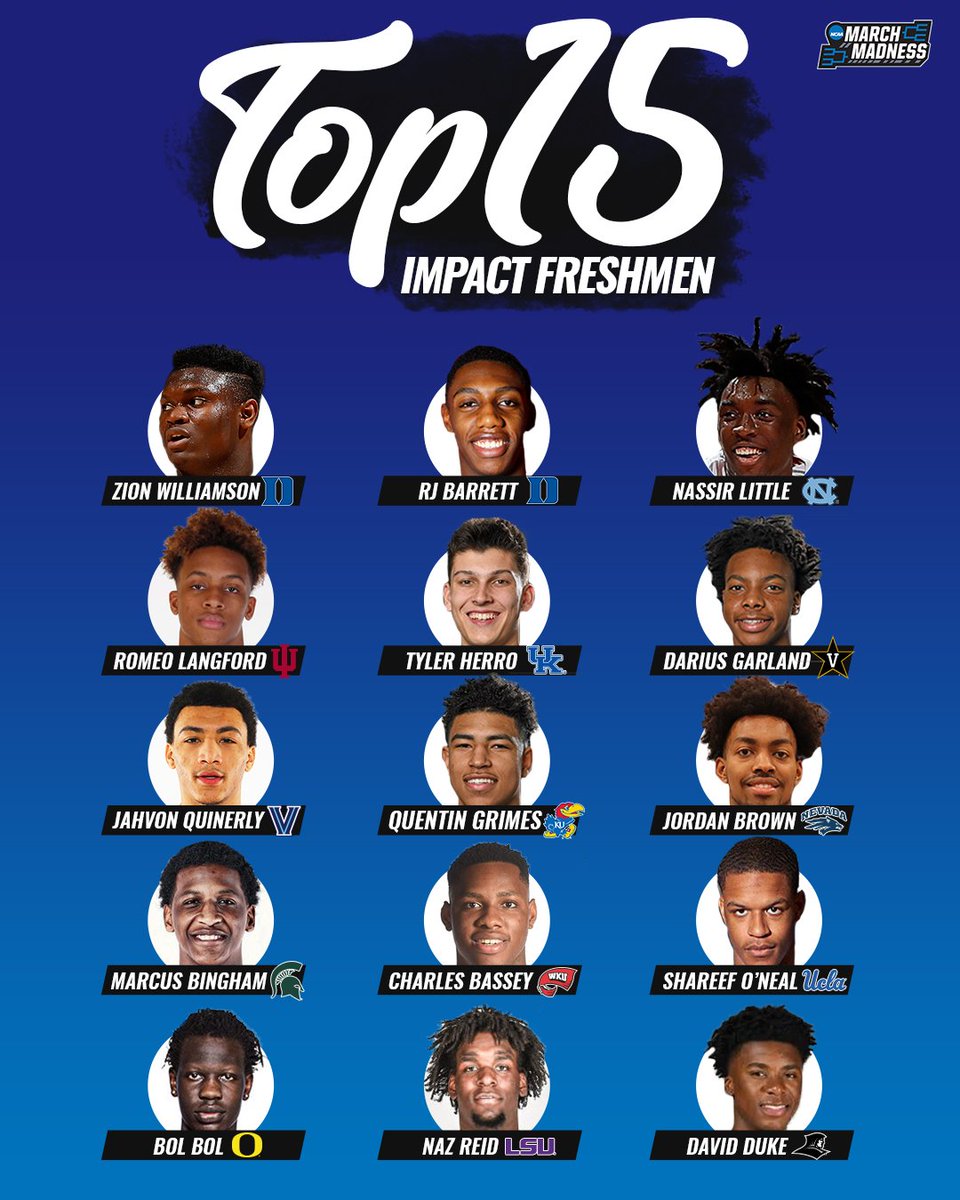 Notably absent from the list? Kentucky small forward Keldon Johnson, who many analysts say could find himself in the lottery in next year's NBA Draft. EJ Montgomery, an ESPN top-10 recruit in the class of 2019, also missed out on the list. Herro, who averaged a team-high 17.3 points (44 percent from three) per game in the Bahamas, has received endless praise since Kentucky returned from their trip. The freshman out of Wisconsin came in as one of Kentucky's lowest-rated recruits, but after his impressive performance against professional teams on the Big Blue Bahamas tour, he is now expected to be one of the Cats' leading scorers this season.
ESPN's Paul Biancardi praised Herro's scoring ability on ESPN Louisville back in August following the trip.
"I expect Tyler Herro to make buckets," Biancardi said. "I mean, that's what he does. He's a long-range shooter, he's a mid-range pull-up, spectacular. And you know what? He understands how to get open. Simple things like moving without the ball, he makes beautiful backdoor cuts."
Here are the highlights from Herro's 22-point performance against San Lorenzo de Almargo: https://www.youtube.com/watch?v=QtEH4m-xlDY Congratulations to Herro on the high praise. As a side note, you better believe Keldon Johnson is going to make Katz pay for not including him, as well. #BBN