Tyler Ulis and Devin Booker are reunited and it feels so good
[caption id="" align="alignnone" width="1024"]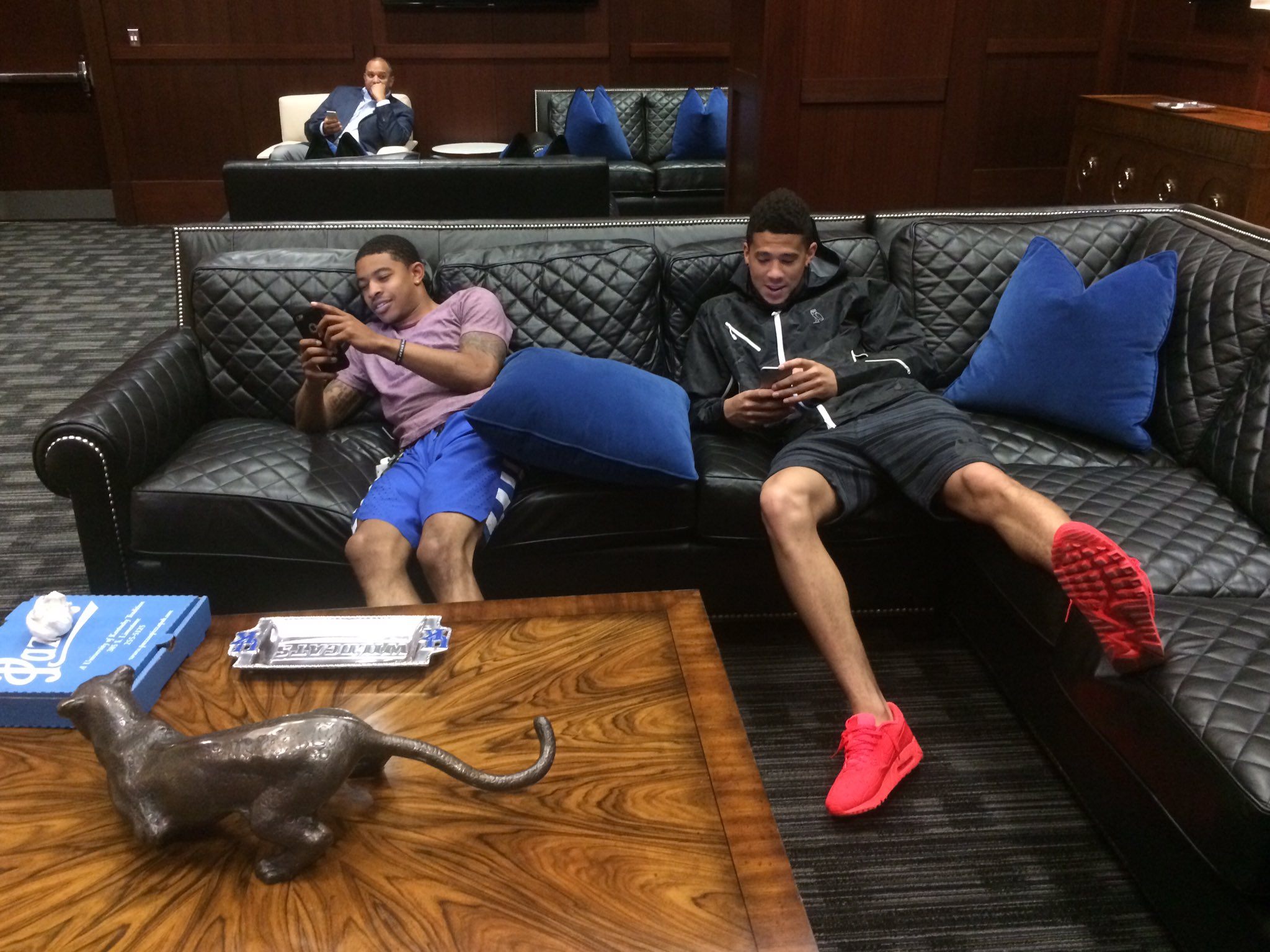 @KentuckyMBB[/caption] Devin Booker's in town for this week's Derby festivities, and you know one of the first orders of business was to hang out with his BFF Tyler Ulis.
@KentuckyMBB snapped this picture of the two pals lounging at Rupp Arena today
, doing as kids do: staring at their cell phones. Odds they're Snapchatting each other? Both Booker and Ulis will be guests at the Barnstable Brown Derby Eve Gala Friday night, along with Randall Cobb, Nerlens Noel, Terrence Jones, Julius Randle, Alex Poythress, Jamal Murray, and Skal Labissiere. Kid Rock, Alabama Shakes, Megyn Kelly, Aaron Rodgers, Lindsey Vonn, Boyz II Men, Jon Voight, Elin Nordgren, Carson Kressley, Jay Williams, JOEY FATONE, Jordan Smith, and the newly engaged Kate Upton will also be in attendance. Will this be the year we get the Joey Fatone/Terrence Jones selfie we've been dreaming of???