Tyler Ulis meeting his #1 fan wants the Wednesday Morning Wakeup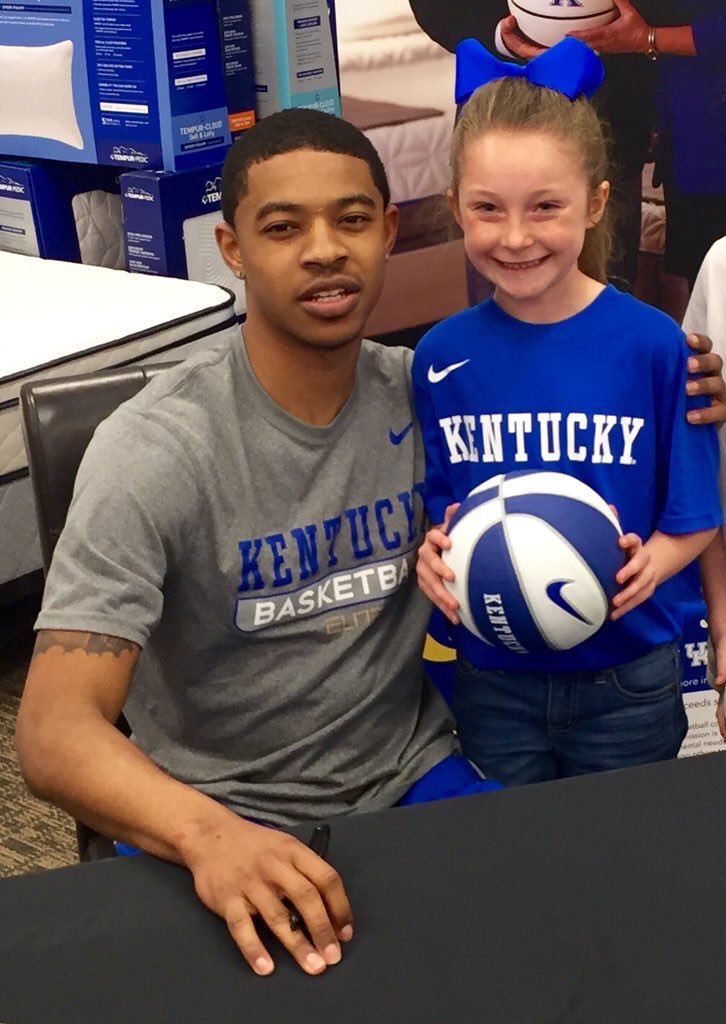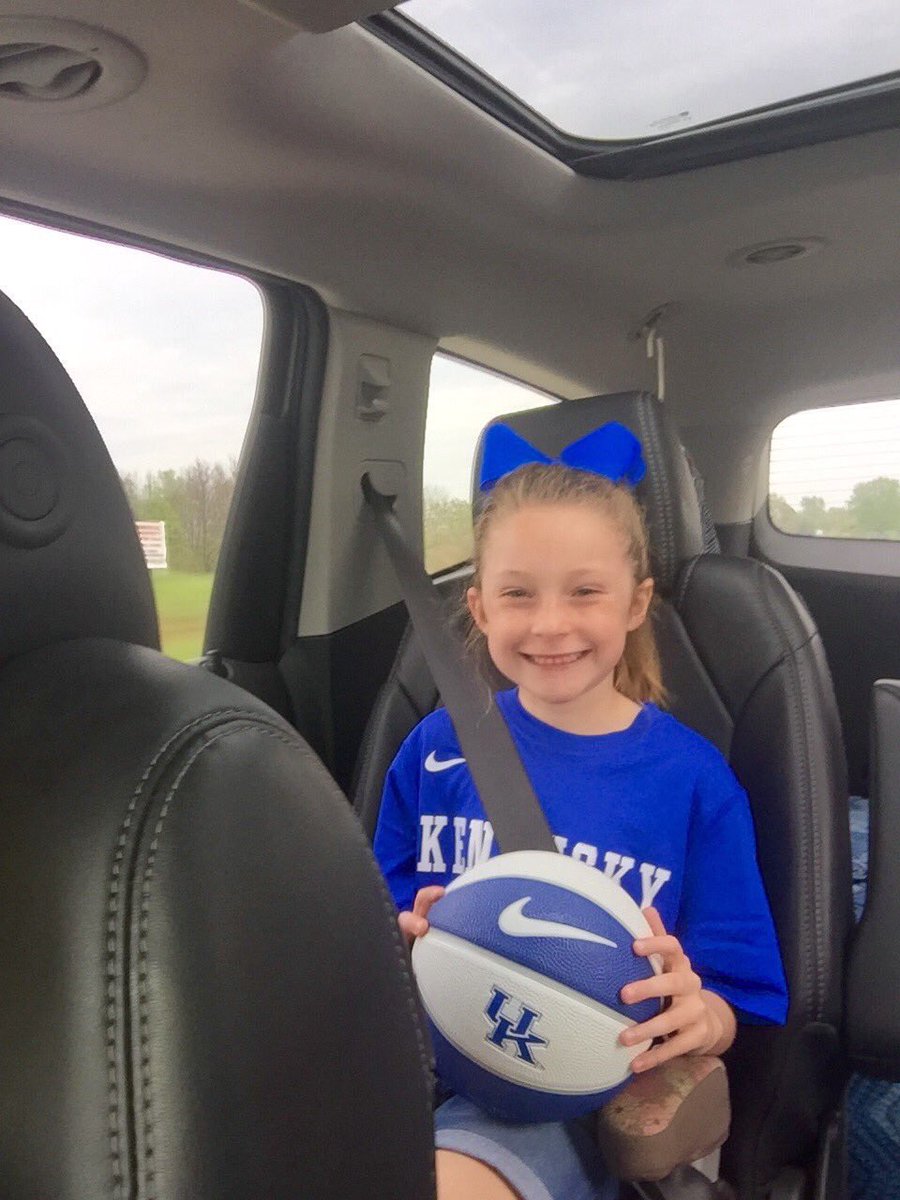 A few weeks ago, 7-year-old Ella Anderson had the reaction many of us did when we found out Tyler Ulis was staying in the NBA Draft: she cried.
Just told Ella that Tyler Ulis is leaving UK for the NBA. This 7 year old loves her CATS! @tulis3 #BBN @UKBasketbalI pic.twitter.com/oKOZwJQr4W

– Evelina Anderson (@erainky) April 6, 2016
The video spread quickly on Twitter, especially when Ulis retweeted it and mentioned it during his appearance on KSR, using it as an example of how much he loves Kentucky fans. 
Ella finally got to meet her hero last night at Ulis' signing
at the Sleep Outfitters in Bowling Green, and, as you can see in the pics up there, her smile was contagious. Ulis made the day even more memorable when he tweeted about the encounter afterwards: https://twitter.com/tulis3/status/722606514393980929 That's a pretty good way to start the day if you ask me. If you want to have your Ella moment with Ulis, here's where you can see him this week:
Here's what else we have to look forward to...
John Calipari will visit Hamidou Diallo and Mohamed Bamba today
After checking in on John Petty yesterday, Calipari will head back to New York to see Hamidou Diallo, a five-star shooting guard, and Mohamed Bamba, a five-star power forward. Cal watched Diallo put up 26 points in his EYBL debut in Brooklyn over the weekend, and the 6'4" guard just got an offer from Duke yesterday. I expect Calipari will also extend one this afternoon. Bamba already has an offer from Kentucky, and also impressed in the EYBL event in Brooklyn this weekend, getting the getter of fellow 2017 big man DeAndre Ayton with 13 points, 12 rebounds, 2 blocks, and 2 steals. I'll have more on Bamba a little later.  In case you missed it, five-star small forward Kevin Knox got an offer from Kentucky yesterday, taking the total number of offers out to 13:
PG: Trae Young
SG: Gary Trent, Jr.
SF: Michael Porter, Jarred Vanderbilt, John Petty, Kevin Knox
PF: DeAndre Ayton, Mohamed Bamba, Wendell Carter, PJ Washington, Xavier Tillman
C: Nick Richards, Zach Brown
John Robic watched Dontaie Allen last night
Allen is a 6'4" shooting guard from Pendleton County who's only in the 2019 class, but that didn't stop Robes from checking in on him last night, leading to this great picture: https://twitter.com/Butlerjalex/status/722745990890065920
Tubby Smith threw out the first pitch in Memphis last night
A big thank you to @MemphisBaseball for giving me the chance to throw out tonight's first pitch! #GoTigersGopic.twitter.com/IGuR5yYxLh – Tubby Smith (@CoachTubbySmith) April 20, 2016
Can I just say, it's really good to see Tubby in blue and white again.
"Game of Thrones" is only four days away
...which gives me a great excuse to post the latest trailer, which you may want to avoid if you haven't seen the other trailers and want to remain 100% spoiler free: (Even though it doesn't really reveal anything, I just want to cover my bases because people get SERIOUS about their "Game of Thrones" spoilers) https://youtu.be/Gfmt5y8jfeQ Soon!
Tonight's NBA Playoff action
Three NBA playoff games tonight, although Aaron Harrison may be the best chance you'll have of seeing a former Cat play since Michael Kidd-Gilchrist is out and Jodie Meeks probably won't play (foot). Here's the schedule:
7:00: Hornets at Heat, NBATV
8:00: Pistons at Cavaliers, TNT
10:30: Trail Blazers at Clippers, TNT
KSR is at Red State Taps in Georgetown
If you're in the area, come on out to 123 Opera Alley for some tasty food and brews.