TyTy Washington thinks of Big Blue Nation at the NBA Draft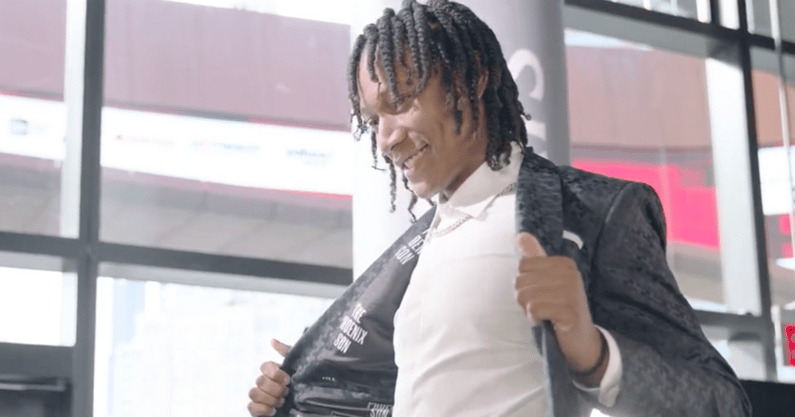 TyTy Washington is thinking of his Old Kentucky Home on the biggest night of his life.
At the 2022 NBA Draft in Brooklyn, the former Wildcat went out of his way to praise the University of Kentucky and Big Blue Nation, adding that he hopes his old school continues its winning ways in 2022-23.
"I'm feeling good, feeling excited, man. I'm happy, you see I've got my drip on?" Washington said. "… I miss every single one of y'all back home, miss that Go Big Blue chant. I can't wait to see y'all kill it this year, man. Go Big Blue, baby! See y'all tonight!"
Take a look at the man of the hour below:
Washington took the NBA Draft stage this evening with his mother and father, with his professional dreams set to come true later tonight.
#LaFamilia