UK and Southern Miss agree to home-and-home series for 2016, 2017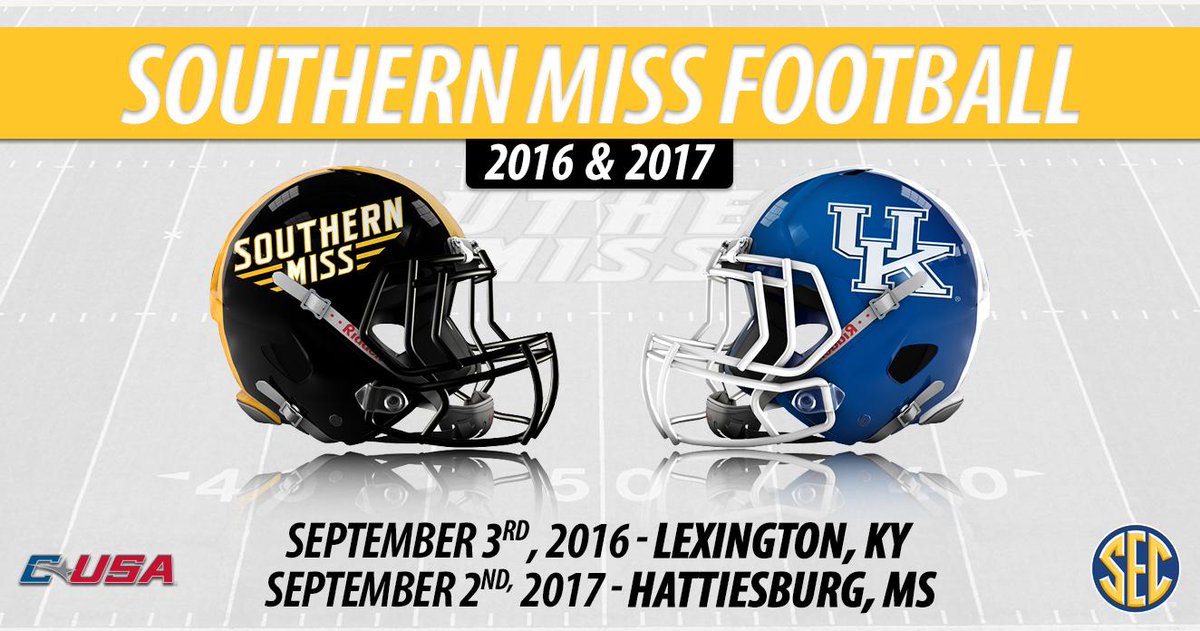 Breaking news!
According to Patrick Magee of the Sun Herald
,
Kentucky and Southern Miss have agreed to a home-and-home series for the 2016 and 2017 seasons
. Southern Miss will travel to Lexington on September 3, 2016 and the Cats will return the favor by heading to Hattiesburg on September 2, 2017. The 2016 game fills the slot left vacant by UAB when they shut down their football program six months ago. Even though UAB announced yesterday they were reinstating the program in hopes of being back in time for the 2016 season, Kentucky apparently had already proceeded with other plans. Per Magee, the 2017 game will be the first time Southern Miss has ever hosted an out-of-state SEC opponent.
According to The Cats' Pause
, Kentucky will play Southern Miss $200,000 for the series. A home-and-home series with a Conference USA team certainly isn't ideal, but oh well. Let's go to Hattiesburg!