UK Fan in Jamaica Wants a Mock Draft Roundup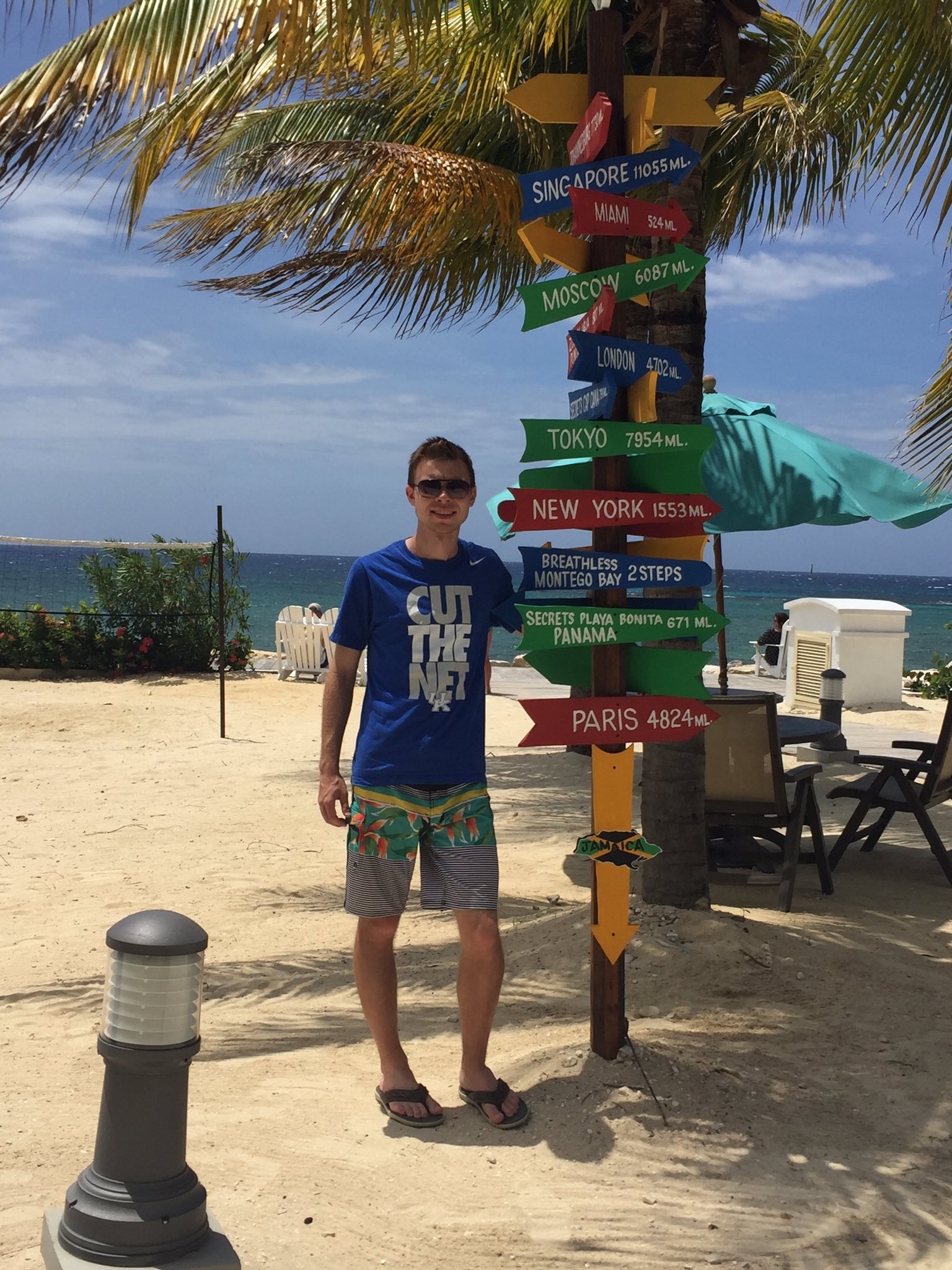 Today's fan of the day is Tyler Karnes, who is reading this while on his honeymoon in Montego Bay, Jamaica. As someone who will be in Montego Bay in a week and a half, this picture is making me seriously jealous. Save some Red Stripe for me, Mr. and Mrs. Karnes. After last night's Draft Lottery,
all the NBA pundits have released new mock drafts
to reflect the official draft order. Let's run through them:
Briscoe and Lee have until next Wednesday to decide whether or not they want to return to school.