UK Fans in Bora Bora want a Day Two MLB Draft Roundup
[caption id="" align="alignnone" width="571"]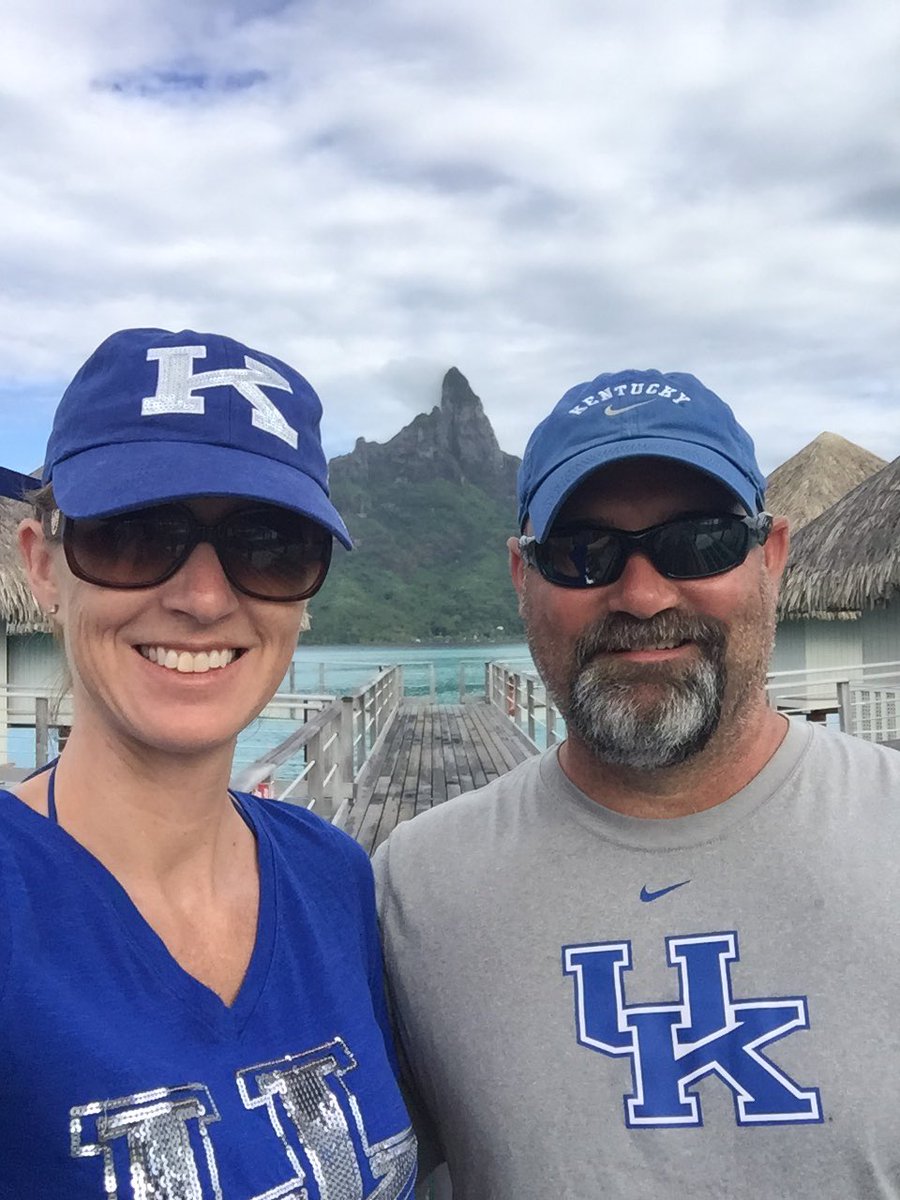 @Garrett_md
[/caption] I was pretty excited to spend a weekend in the Florida panhandle, until I saw this snapshot from Bora Bora.  This weekend will be an enjoyable, much-needed getaway, but it can't be compared to the spectacular French Polynesian scenery.  Until then, here's more sports ball... In the second day of the MLB Draft, hundreds of prospects were chosen in rounds three through ten.  Ten rounds in two days seems like a lot, but not in Major League Baseball.  Today is significant because it's a good line of demarcation.  
College juniors picked before the tenth round usually choose decide to take their talents to the professional ranks
.  Of course, there are exceptions for all rules, but it's a good one to know. Today five Kentucky baseball players joined first rounder Evan White, pushing UK's 2017 total to six, two more than in 2016.  That total will grow when more will hit the board tomorrow in rounds 11-40.  Drew's already informed you of a few big selections, but here's every the skinny on every UK baseball player selected today.
Riley Mahan
After earning Third Team All-American honors from Baseball America, the second basemen was selected in the third round with the 89th pick by the Miami Marlins.  In his junior year, Mahan hit .336, 15 home runs, 67 RBIs and 58 runs scored.
Logan Salow
Kentucky's left-handed closer was selected in the sixth round by the Oakland A's with pick No. 171.  In his senior season he had 12 saves, tying a school record.  Salow had a 1.95 ERA in 55 1/3 innings, striking out 73 and walking just 17 batters.
Zach Pop
The powerful right-handed pitcher missed much of the second half of the season with tenderness in his right elbow, but it didn't stop the L.A. Dodgers from drafting him in the seventh round with pick No. 220.  Arguably the Cats' top pitching prospect entering the season, Pop's fastball touched 98 MPH on more than one occasion.
Zach Logue
The left-handed pitcher was UK's Saturday starter in 2017 before they entered postseason play.  The junior was drafted by the Toronto Blue Jays in the ninth round with pick No. 279. https://twitter.com/ZLogue_17/status/874773009541865472
Zach Reks
The outfielder will join Pop in the Dodgers' farm system, drafted in the 10th round with pick No. 310.  Reks hit .352, three home runs, 44 RBIs and scored 44 runs in his senior season.